GTA RP is one of the most fun ways of enjoying GTA 5 after players complete all the Story Missions and as an alternative to GTA Online.
The GTA Roleplay community has been blooming for a while now. Lots of servers are popping up with their own take on how the game can be played. The concept of GTA roleplay turned the players' usual approach to the game on its head.
First and Foremost: What Is GTA RP?
GTA RP is a multiplayer modification for Grand Theft Auto 5 on PC.
Players join a server and interact with other players in the realistic GTA 5 world. In GTA Roleplay, users can create and customize their own characters. Thus, you can roleplay as any NPC - even a cop or a shop clerk.
The most important concept of GTA RP is to follow the rules of the server you play on.
How to Play GTA RP?
In order to begin your GTA Roleplay experience, download either the FiveM or the Rage MP client.
The GTA 5 Roleplay servers are accessed through one or the other, depending on the server.
Then, all you need to do is choose the server (see our list of the best GTA RP servers below), and get acquainted with its rules.
Best GTA RP Servers for GTA Roleplay
We have picked out several best GTA RP servers for you to try out and see what kind of an approach would make GTA 5 more fun.
We've also included information on how to join each of them. Some GTA 5 RP servers on this list come from the FiveM client and others can be accessed through the Rage MP client.
#1 - NoPixel GTA RP
Probably the most sought-after GTA 5 roleplay server on FiveM, due to the constant presence of popular streamers on it. Many GTA RP clips you see online are from NoPixel GTA RP.
Still, in our opinion, the NoPixel GTA RP server has 3 main downsides:
First - due to its high demand, it is very difficult to get in, making the waiting time to get accepted ridiculously long.
Second - you have to donate a certain amount of money just in order to be considered for whitelisting, as non-donating applications are closed most of the time.
Lastly - NoPixel only hosts up to 32 players, so if you're looking for a larger number of people to spend time with, this server might not be for you.
How to Join NoPixel:
You will need to donate to the server in order to get your application considered for whitelisting (non-donating is currently closed). Here's how to do that:
Go to NoPixel's website and create an account.
Once you have logged in, go and connect your Discord account to your Nopixel account.
Then visit the Forums page, where you can read the rules as well as find the civilian application template and make a donation. Fill out their questionnaire, submit your answers and wait for a response (either by site or email).
In case you get rejected, you'll be able to reapply up to 5 times if you fail.
#2 - Eclipse RP
Eclipse RP is one of the most popular GTA 5 RP servers out there. It can be accessed through the Rage MP client.
While often hosting about players at a time, the player count can reach up to and over during the weekends.
It's an action-based GTA Roleplay server, with lots of gangs and opposing factions to join. Since it's a very popular server, the waiting time to get in can be quite long.
How to Join Eclipse GTA RP:
Visit the Eclipse forums and get acquainted with the server rules. Make sure to read them carefully, since you will be required to fill out a questionnaire in order to get in.
There's also a dedicated government website where you can apply for a weapons license or to be a cop, see any updates regarding laws, etc. Also, much like other GTA 5 RP servers, you will have to join their Discord.
#3 - Mafia City
Mafia City is another Rage MP server.
It made it to this list due to its useful "learning curve" with a long list of strict rules that all players have to follow. Breaking these rules has immediate consequences, so learning to play properly on Mafia City will prepare anyone fairly well for any other server out there.
Its gameplay is mainly focused on business and running corporations. It's market-oriented and focused on player interactions, as opposed to NPCs. Though smaller than Eclipse, it's a heavier GTA Roleplay experience.
How to Join Mafia City RP:
Apart from visiting their website, in the Rage MP client, you can go to the Direct Connect page, and put in the server's current IP address:
This address might change over time. Just try searching for servers based on the highest player count, and Mafia City should be among the top servers.
#4 - GTA World
GTA World is a popular, text-based (no voice chat) GTA RP server with a huge community and lots of activities on a weekly level.
Its player count can reach up to about at a time and is generally friendly towards newer RP players.
How to Join GTA World:
Go to GTA World's website and sign up for an account.
After creating your account, go through the rules and write your character's general background.
When you're done with that, you will be forwarded to a page where you can submit everything, and wait for a response. Don't forget to join their Discord for announcements!
#5 - MapleHearts (by FuriousFade)
While the list wouldn't be complete without naming the biggest GTA 5 Roleplay servers out there, we've saved the last spot for a new and interesting contender.
YouTuber FuriousFade has spent several months with his team, creating what they claim to be GTA 6 basically, using the FiveM client.
FuriousFade went all-out and invested around $8, into this server. The money went into building custom cars, clothing, scripts, buildings - you name it. So, let's take a look at some of the features that this GTA RP server has to offer.
Real-world billboards and commercials, as well as images of popular artists, can be seen on buildings:
There is a custom Tesla customization menu where players can set things like the colors of LED lights and suspension height.
There are even modern rear cameras installed.
The best part is - even though thousands of dollars have been invested in making this GTA 5 roleplay server - it is absolutely free to join and play! There are no monetary transactions whatsoever.
That being said, all you have to do is go through an interview over on their Discord in order to get accepted.
How to Join MapleHearts:
Visit the MapleHearts Discord community, where you can read the rules and apply to join their GTA RP server.
The Popularity of FiveM, a Multiplayer GTA 5 RP Modification
Two servers on our list (NoPixel and MapleHearts) are both accessed through the FiveM client, as opposed to Rage MP.
The popularity of FiveM has been taking the internet by storm, registering more than , concurrent players over the weekend back in April this year. To give this some perspective, the official GTA Online client peaked at around , players at the time, meaning that the modded version had more than double the number of players that the official version did at its peak!
While it should be noted that the statistics in question (SteamDB) do not take into account players who used the Epic Games Store client, these numbers are still very impressive.
The RP community is still well on the rise, and we can only assume to what extent this will affect Rockstar's future releases.
GTA 5 Roleplay: FAQ
Is GTA Roleplay free?
A: Yes, GTA Roleplay is free as long as you own the GTA V PC version, for the most part. There are some GTA 5 RP servers that require donations in order to join, but there are plenty of servers where joining and playing are completely free.
What is Fail RP in GTA RP?
A: Fail RP refers to players (most often newbies) breaking the immersion of roleplaying, by performing an action that doesn't make sense. For example, driving very recklessly for no reason, punching a random person on the street if our character has no real reason to do so, using information that our character wouldn't be able to know in order to gain benefits, etc.
---
What's your favorite GTA RP server? Have we missed any?
If you are new to the world of GTA Roleplay, have fun and we hope we helped!
Sours: https://www.gtabase.com/grand-theft-auto-v/guides/gta-rpbest-roleplay-servers-and-how-to-join-them-guide
5 best GTA 5 RP servers for beginners
GTA 5 RP's rising popularity has influenced many GTA fans to start playing it themselves.
There are many servers for GTA 5 RP available on FiveM and RageMP. Some of these servers, like NoPixel and Eclipse RP, have become fairly popular because of streamers. Many players are eager to play GTA 5 RP on a server frequented by their favorite streamers.
However, most of these popular ones are premium servers where players have to engage in serious roleplaying. As such, these may not be suitable for beginners who aren't experienced in roleplaying. Moreover, getting into these servers is quite tedious and not guaranteed either.
Note: This article is subjective and solely reflects the opinion of the writer.
---
5 best GTA 5 RP servers for beginners
#1 - MafiaCity RP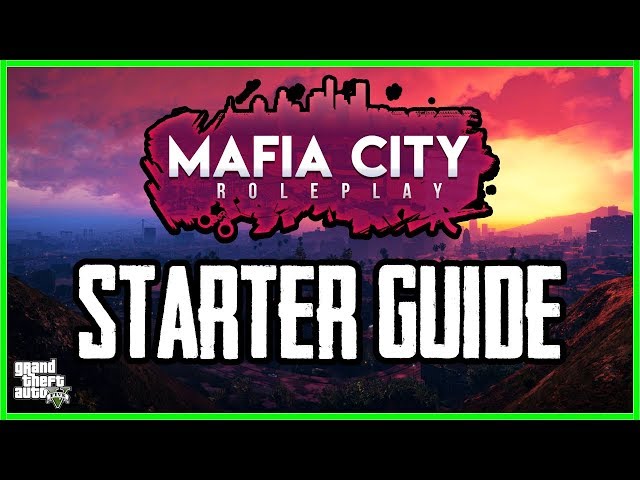 MafiaCity RP is a popular RP server that offers a wide variety of career choices. From a notorious crime lord to a modest car mechanic, the possibilities of roleplaying on this server are endless.
MafiaCity RP is based on the RageMP mod client, where NPCs can be completely removed from the world. This forces player interaction while simultaneously providing an immersive roleplaying experience.
#2 - GTA World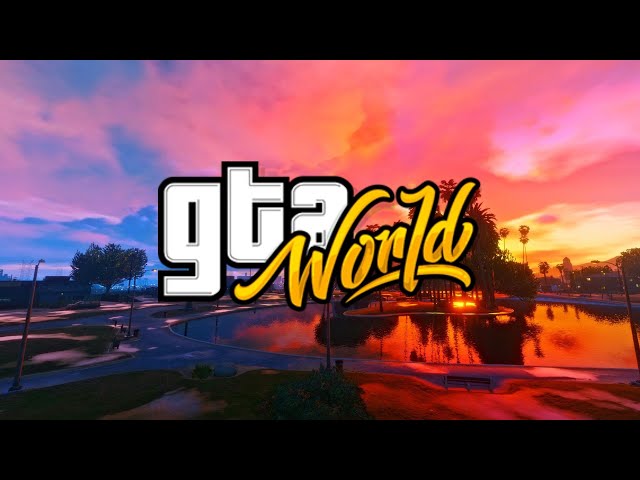 Players who feel uncomfortable with the idea of chatting with random strangers online may prefer GTA World. This is a text-based server where a microphone isn't needed.
The diversity of the world on this server, with its varied factions, makes it one of the best GTA 5 RP servers.
#3 - Legacy RP
Legacy RP is a GTA 5 RP server with a heavy focus on gang wars. They have a number of separate regional servers in many countries, including an Indian server. This server is for serious roleplayers as realism is a big aspect of roleplaying on Legacy RP.
The server is based on FiveM and has custom jobs, vehicles, and a court system, among other features.
# 4 - Lucid City RP
Lucid City RP is a beginner-friendly server that is similar to NoPixel in many ways. The rules are similar to most other GTA 5 RP servers, and they prioritize roleplaying. It has a lot of interesting features, including the Cayo Perico expansion from GTA Online.
#5 - TheFamilyRP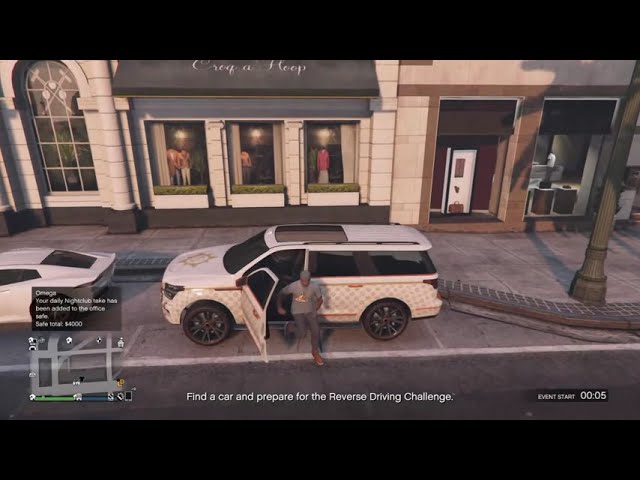 TheFamilyRP may not be the most prestigious GTA 5 RP server, but it has some serious roleplaying involved. This leads to endless possibilities for players who are more interested in the roleplaying aspect.
ALSO READArticle Continues below
However, players with no idea of roleplaying may find it challenging to get into this server. Players have to sign up and submit their applications to play, and the waiting list can get quite long.
---
Sours: https://www.sportskeeda.com/gta/5-best-gtarp-servers-beginners
5 best GTA 5 RP servers
The trend of role-playing in GTA has been around for years as it proves to be quite idyllic. Instead of being thrust into the spotlight, players can live out a normal life and inhabit whatever character they'd like to be.
To access GTA RP, players first need to join an RP server and go through the whitelisting process (if required) to start role-playing.
Many players are eager to play GTA 5 RP on a server frequented by their favorite streamers. However, most of these popular ones are premium servers where players have to engage in serious roleplaying. Moreover, getting into these servers is quite tedious and uncertain.
---
These are the best GTA RP servers
1) NoPixel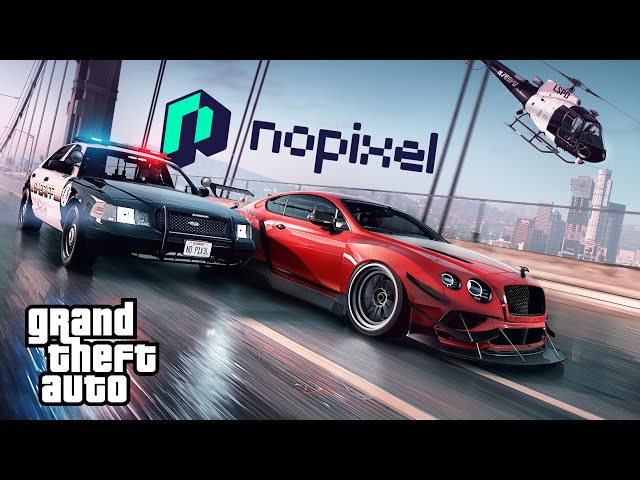 NoPixel, the most popular GTA RP server, has been operating for a few years, and every time they release a significant update, gamers want to join in the fun and try it out for themselves.
Players are offered around server spots on NoPixel, but being whitelisted and accepted is not easy. Before joining, one must donate and go through a rigorous application process. NoPixel only supports 32 players at a time.
The server hosts popular streamers like xQc, Sykkuno and Summit1g.
GTA RP has been the most watched title on Twitch since the release of NoPixel , with individual roles including cops, sanitation workers and more.
2) Eclipse RP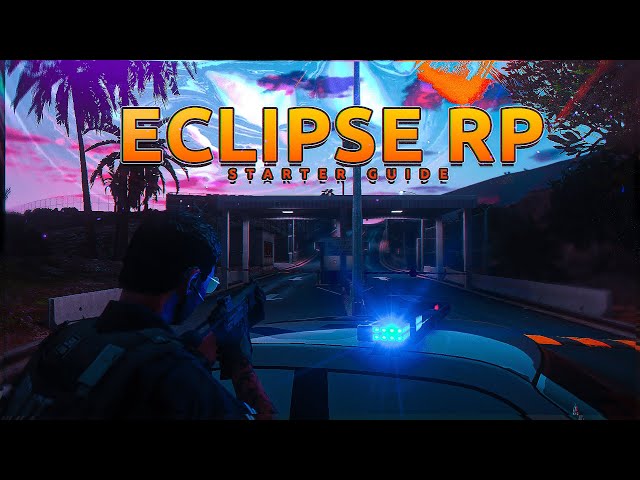 Eclipse RP is another of GTA RP's most popular servers, with a long waiting list. There are numerous methods to earn money, spend it, and have a great RP experience, just as there are in NoPixel.
It has a large server capacity as well as a dedicated forum and Discord for players to participate in.
At any given time, this server may accommodate up to players. The forum section is one of its more amazing aspects, explicitly laying out a plethora of crime factions for players to join, ranging from the Los Santos Irish Mob to The Clowns. Specific job postings, such as Los Santos Customs and Los Santos Medical Services, are also available.
3) GTA World RP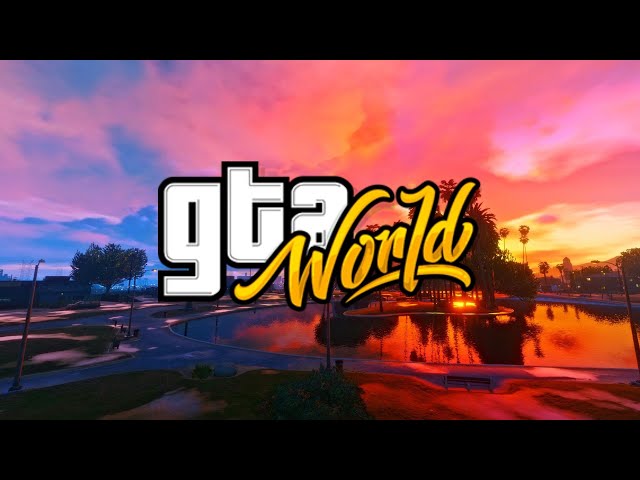 This server stands out since it is totally text-based, allowing those who aren't interested in speaking with strangers to participate in GTA RP.
GTA World, like the others, has a sign-up process, and the website claims that there are presently members.
The server does have a lot of substance, since players may deal with businesses, factions, and personalize things to their heart's content, much like other servers.
GTA World is available through Rage, not FiveM, and includes a forum and a Discord server, just like the others.
4) MafiaCity RP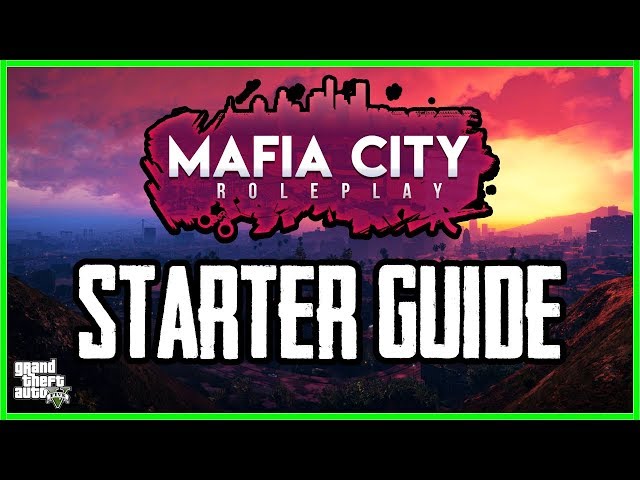 The MafiaCity server has been in the works for several years and is now open for registration. It has a "dynamic" legal and illegal group system, configurable player businesses and organizations, and all properties are for sale. It differs from the others in a few ways.
For one thing, it's hosted on Rage mode rather than FiveM, thus NPCs aren't required. This encourages player participation while also creating an immersive roleplaying environment.
Furthermore, when it comes to roles, the choices are endless. A player can be a dreadful criminal just as adeptly as a cop, a firefighter, or a modest car mechanic.
Players just need to have the Rage mod downloaded so they can join the server from their website.
5) Family RP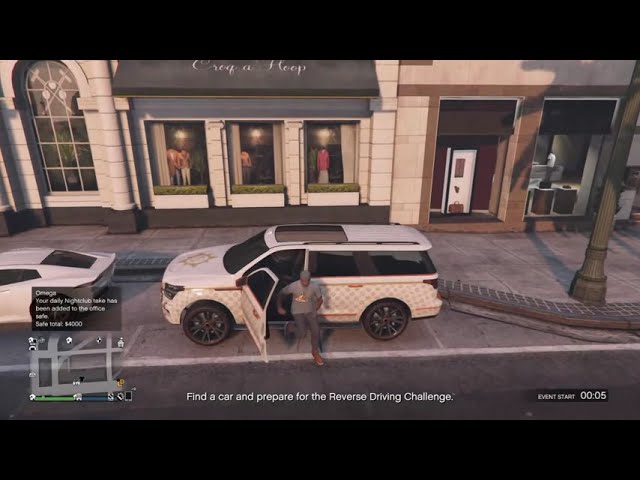 Although The Family RP is not the most prestigious GTA 5 RP server, it does have some serious role playing. For gamers who are more interested in the role playing component, this opens up a world of possibilities.
However, individuals who are unfamiliar with this aspect may find it difficult to join this server. To play, players must register and submit an application, and the waiting list might be rather extensive.
---
ALSO READArticle Continues below
Also read: GTA 4 vs GTA 4 Complete Edition: What are the differences?
---
Edited by Sijo Samuel Paul
Sours: https://www.sportskeeda.com/gta/5-best-gtarp-servers
Most viewed GTA RP clips of all time!
Best GTA 5 RP Servers ()
In Fallout 4, there is an alternate start mod called Start Me Up that allows players to wake up as a new character with different background story, thus skipping the hassles involved in being the parent of Shaun. GTA RP is similar to that mod, and it is the latest Twitch trend everyone is talking about.
For what it is worth, the roleplay mod for GTA V allows players to take on an entirely different role. So instead of spawning as a normal character of the story, you can literally play as a cop, a criminal or a clerk man. But before you go gaga roleplaying on GTA 5, you do need to download a mod and then join a server.
For the best part, FiveM is one of the widely used mod generally accepted by most servers. Its installation guide is pretty straightforward as all youre required to do is to disbable your antivirus prior to downloading the mod. Once installed, do ensure to whitelist it. Now its time to join some of the best GTA RP servers.
1. NoPixel
Ever wondered which server Nottics, Pssychotic and Faizz91 are using to play GTA V roleplay? It is NoPixel. An exclusive GTA 5 RP server used by a plethora number of prominent Twitch streamers. In other to join the server, you do need to fill out an application form whilst hoping it gets approved.
Also Read: GTA RP NoPixel Server: What is It and How to Apply
NoPixel currently supports 32 players, meaning that the said number of players can painlessy roleplay in GTA V simultaneously. Those who are late will have to wait until someone exit the game. Try to donate though, it do help in getting your application reviewed faster.
2. Eclipse RP
Eclipse Roleplay prides itself as the most advanced GTA V RP server with voice chat. Its existence is solely based on giving players as well as viewers a whole new experience that differs completely from the games storyline. Unlike NoPixel, Eclipse RP can host over players at once. Its actually the best way to take the role of any custom character, spawning either as a gang leader, a police man or a work fisherman.
3. The Family RP
The Family RP is one of the oldest GTA V RP server. It was there even before NoPixel was founded and I do literally tell you that it is reliable. The Family RP server is solely focused on high quality realistic roleplay and even when a ton of folks acclaims NoPixel for its action RP, The Family takes the badge when it comes to story and crime RP. Its definitely worth using.
4. GTA World
Lastly, we have GTA World. It is a text-based GTA V RP server that strives to provide an immersing experience. Featuring an XM radio, GTA World is heavy in terms of serious roleplay. It allows users to join an already-made faction or they can opt to create their own. For one thing, I fancy how rich the server is, and its ability to host a ton of players makes it a must-try. So go ahead and sign in, you do become an investor, a dancer, a criminal and/or anything you want to be.
Wrapping Up
There are a colossal number of GTA V RP server, but most of them arent to be trusted. The ones listed above are being utilized by many folks including prominent Twitch streamers. Theyre highly reliable and offers features that can help en-rich your gameplay experience.
Sours: https://gamingpirate.com/the-best-gtarp-servers-for-ps4-and-xbox-one/
Gta rp servers best
Best GTA 5 RP Servers That You Can Play On
Getting on the best RP servers of GTA 5 and playing on them is a different ballgame. So in this guide, we will give you a list of the top 5 roleplaying servers that you need to play GTA 5 on.
Best GTA 5 RP Servers
You will need third-party tools to enter the servers in the first place. FiveM is the most common multiplayer mode that will help you get into RP Servers. Here is how to install it:
How to Install FiveM?
Follow the steps mentioned below to install FiveM in order to join the RP servers:
Go to the official FiveM website.
Select the Download client option.
Agree to the Terms of Service.
Open the FiveM and it will start installing.
Install the file in the same drive ad that of GTA V files.
Post-installation, FiveM will ask permission for updating your game cache.
Here, click allow to give permission.
Now you can enter the servers.
1. Nopixel
Nopixel is one of the most commonly used and famous servers out there making it first on the best GTA 5 RP servers list. There are almost % chances that you will find a well-known streamer and gamer on this server. However, this server only supports 32 players at one time. You will need to fill a form and get whitelisted in order to get into this RP server which is the hardest part.
2. GTA World
Next on the best GTA 5 RP servers is DTA World. This server has more than 30 active factions and only has a chat option. This chat-based server is the best for people who like to stay quiet during their games. The server allows members at a time and has a sign-up process by filling a form.
3. Eclipse RP
Another one of the famous serves is Eclipse RP which allows players at a time. This one has yet another long wait to get into the server but it is worth it. The server has some of the most detailed factions and roles that you can find and hence also has a lot of applications.
4. MafiaCity GTA RP
This highly customizable server was the longest in development and has a dynamic legal and illegal system. With the options to play as a greedy CEO, cop, or gangster, this RP server focuses less on NPCs and more i=onn actual player interactions.
5. LucidCityRP
This is the server to choose for newcomers. As we have mentioned above, most of the servers in this list require a long wait. This server however is more welcoming and shares similarities with Nopixel server.
So that is all for our guide on the best GTA 5 Roleplaying servers. If you would like to know why does GTA 5 Online keeps crashing on Xbox One, we have a guide on that too for you to check out.
Sours: https://gamertweak.com/best-gtaroleplaying-servers/
Top 5 Best English GTA 5 Roleplay Servers
GTA Vs multiplayer portion is an excellent place to come together with friends. From racing to simply doing missions, the possibilities are endless, and a tiny bit of imagination completely reshapes GTA Vs multiplayer experience.
Role-playing (RP) is one of the most fun ways of enjoying GTA V after youre done with the story mode. There are even players who buy the game just for the RP experience since its also been quite popular among Twitch streamers. No one will want to miss the chance of interacting with their favorite streamer in an RP session, but youll need to channel your inner Di Caprio to stick around.
Youll need to act your heart out to be one with the flow. Most RP servers come with their own set of rules that you must comply with. Going rogue might get you kicked or banned from the servers, and the best servers are already tougher to get into.
Here are the best GTA V RP servers and how you can join them.
How can you join an RP server in GTA V?
Joining an RP server can prove to be a difficult challenge, especially for first-timers. Each server operates with its own set of modes, and youll need to download them to get in. Alongside acquiring all the required mods, there are third-party tools that youll be using to get into the RP servers.
FiveM and RageMP are two of the most well-known multiplayer modes. These tools allow players to join customized dedicated servers, and youll need at least one of them to join a high-ranked RP server. Youll need to visit a servers website or social media to see if you need FiveM or RageMP since some servers will only show up on one of them. You can either search for the server of your choice on these programs or go to the servers official sites and join through there with their IP addresses.
To download FiveM:
Make sure that your copy of GTA V is up to date before installing FiveM.
Navigate to FiveMs official website.
Click on Download client.
The terms of service will pop up after choosing download, and youll need to agree to continue the process.
Launch the executable FiveM file to start the installation.

The launcher may take a few minutes to update itself to the latest version.

Make sure to install FiveM to the same drive where you store your GTA V files to avoid any errors that may arise due to inconsistencies.
After setting up FiveM, itll automatically try to locate your GTA V installation, and you can also choose manually.
Once you complete this process, FiveM will ask your permission to update your game cache, and youll need to allow it to finish setting it up.
Youll be able to launch FiveM after the installation process, and you can bring up the server list by clicking on Play.
To install RageMP:
Head over to RageMPs official website
Run the installer and set up RageMP on the same drive as your copy of GTA V.
Once the installation process ends, a server list should pop up on your screen, and youll be able to click on any of them to join.

If RageMP fails to detect your GTA V installation, you should be prompted with an error, and youll be asked to manually select your installation folder before you can join a server.
What are the best RP servers in GTA V?
NoPixel
NoPixel is where youll find all the top names on Twitch. LIRIK, shroud, PENTA, and many others are frequent visitors of the server, making it the most popular RP server for fans that would like to role play next to their favorite content creators.
Getting inside isnt an easy feat, however, since youll need to be whitelisted. Though the server stops taking more applications from time to time due to demand, youll need to fill out a form to show whether youre a decent fit for the server.
You can also get whitelisted by contributing to the server through donations. The donator whitelisting is always active even when the servers loaded with applications, meaning you can consider chipping in to play with streamers and to support the creators.
Eclipse RP
Eclipse RP is another household name within the GTA V RP community. Though you wont find many content creators lurking around the streets of Eclipse RP, youll still need to wait a while to get approved to the server due to the high number of applications.
Eclipse RP only hosts players at a time, and it has one of the clearest guidelines. Make sure to read Eclipse RPs forum, alongside their guidelines. Youll find detailed explanations of all the factions and the roles you can claim on the server in the servers, helping you fit in faster.
The Family RP
If youre looking for a more serious experience in terms of role-playing, The Family RP might be worth a try. Compared to other entries on our list, The Family RP features players who take role-playing to heart.
Youll need to link your Steam, Discord, and optionally your Twitch in your application to the server. From joining a crime family to becoming a part of a successful business, the options will feel limitless in The Family RP.
GTA World
While voice acting is a key factor that makes role-playing more fun, some players wont feel as comfortable as others when it comes to chatting with random strangers. A microphone isnt always necessary to become a part of an RP server, and you can easily fit into text-based RP servers like GTA World.
There are more than 30 active factions in the server, and the production value that goes into the server is simply enough by itself to make GTA World a solid contender.
MafiaCity GTA RP
MafiaCity GTA RP is another server that has pretty much everything figured out. There are active factions to choose from and multiple options to consider when it comes to your career. You can become the most formidable criminal that the server has seen or spend your time-saving life by putting out fires.
This server is hosted on the RageMP, meaning NPCs will be less of a factor in terms of gameplay. RageMP servers can remove all the NPCs from the game, increasing the overall interaction amongst players.
LucidCityRP
Considering it may take a while to get a response from the most popular RP servers, youll need an alternative to sharpen your RP skills and pass the time. This doesnt mean that LucidCityRP is a worse server than the others, however.
LucidCityRP is generally more welcoming to new players. Theres a constant flow of new faces which can create some interesting sights. Everything can suddenly go sideways if a player decides to rogue, but its part of what makes LucidCityRP great.
The server boasts the core features of NoPixel and sweetens the pot with its own inclusions like Cayo Perico from the original GTA Online.
Check out the server lists
While these are some of the most popular GTA V servers out there, its still possible to find hidden gems on the server list. If you dont want to deal with applications, your best bet will be hopping onto a server that has room and jumping right into the action.
There will also be rules on such servers, but not many players will take their time to read them. Despite sounding bad, this increases the unpredictability of these servers, turning joining them into a blast.
Sours: https://dotesports.com/streaming/news/the-best-gta-v-rp-servers-and-how-you-can-join
Now discussing:
GTA V is one of the best games for roleplay. If you like to play roleplay games, GTA V has many mods and supports many platforms for RP servers. FiveM and Rage MP are platforms that allow players to create and join roleplay servers. On these platforms, there are thousands of servers for GTA V modes. Roleplay mode is the most popular of all modes.
How to Play GTA V RP?
If you want to roleplay in GTA V with other online players, there are many FiveM and RageMP servers that can allow doing that. For example, NoPixel is one of the most popular RP servers where hundreds of Twitch streamers play regularly.
However, if you want to get into any GTA V server then you must follow all the rules, and sometimes you may have to pay to register.
To play GTA RP youll need to:
Download and Install GTA V
Download and Install FiveM or RageMP
Search for RP server and Click on Join
How to Join GTA V RP Servers?
The biggest problem is when you have to choose a better RP server. It is really important to join an RP server with proper RP rules because it takes a lot of effort to build a character and its backstory. You also have to make sure that the server ping is minimal and the server is well optimized for your PC hardware.
Many GTA V RP servers are poorly scripted and hosted on far locations. It results in bad latency and FPS which reduces that overall roleplay experience and irritates the player. So you have to look for a server that has minimal ping, better code, and proper RP rules.
Once, you choose the RP server, the next thing you should do is to get whitelisted. All good RP servers are whitelisted. They only allow players who know proper RP rules. Also, most servers can only handle up to players at a time. Some servers charge for getting whitelisted while some servers are free but you have to first fill the form and give an interview.
Once you are whitelisted, the server admin will ask you to join either a discord channel or an internet forum. There you can find all the details about the server IP and whitelisting process.
Top GTA V RP Servers
1. NoPixel  Most Popular GTA V RP server
Platform: FiveM
Slots:
Entry: Whitelisted
Join Link:NoPixel forums
Developed by Koil, NoPixel is one of the most popular GTA V RP servers in the world. If you watch Twitch RP streamers, its highly likely that you watch many NoPixel streamers. NoPixel has built a reputation for serving quality roleplay and set the standards for the GTA RP community.
When it comes to features, NoPixel utilizes the full potential of GTA V modding techniques. The scripts, mods, assets, and UIs of NoPixel are inspirations for many other RP servers. Many servers try to copy NoPixel by copying its style, RP rules, and content but cant replace the originality of the NoPixel server.
NoPixel developers dont mind sharing their work online. Most of the devs stream on Twitch while scripting or developing the assets.
That being said, you may want to play in NoPixel as well. For that, youll have to visit the NoPixel forums website and fill the form to get whitelisted. The staff will then check the form and see if youve answered all the questions according to the general RP rules.
However, it may take weeks or sometimes months for the staff to check your application as there are many people who apply for whitelisting. In this case, you can pledge some monthly donation to get you application higher in the priority queue.
2. TwitchRP Best Nopixel Alternative
If you are not getting whitelisted in NoPixel or looking for an alternative for any reason, you can always apply for TwitchRP. TwitchRP is also a popular RP server where fellow players value quality roleplay. Like NoPixel, TwitchRP is also full of popular twitch streamers and amazing roleplayers.
TwitchRP doesnt ask many RP related questions but asks a backstory when you apply. The admins judge the roleplaying ability based on a backstory of the character decided by the participant. This way only the good roleplayers get whitelisted and make the whole server a better place for RP.
TwitchRP is also full of RP streamers who you can watch to get inspiration and entertainment. To apply for TwitchRP, go to the TwitchRP website and click on the apply button. Itll ask you to create a user account. Once the account is made, you can apply for whitelisting.
3. DOJ roleplay Best GTA V DOJ RP server
Platform: FiveM
Slots: Unknown
Entry: Whitelisted
Join Link:DOJ RP Forums
Department of Justice Roleplay is an amazing English GTA V RP server. The server is known for its quirky RP community and top-quality GTA V mods (Vehicles, Clothing and MLOs). After all, when you are playing GTA V, you expect good custom cars for driving around or for RP.
DOJ RP also follows strict RP rules for realistic and professional roleplay. You can not just go around without having a proper character progression. For people interested in COP and DOJ RP, this is one of the best NoPixel alternative servers.
To apply for  DOJ RP, go to the DOJ RP Forums and sign up. After that, youll have a link to fill the for whitelisting.
4. GTA World Text-based RP server
Platform: RageMP
Slots:
Status: Open
Join Link:gta.world
Dont like VoIP based RP? Are you an OG who roleplayed in SAN ANDREAS MP RP servers with text? GTA World is a text-based GTA V roleplay server that has up to player slots for players.
The server has many unique features and gets regularly updated with more.
The GTA World server runs on Rage MP which is a powerful, free to use GTA V multiplayer client and is considered one of the best clients available for GTA V. It has No lags & No sync issues.
The server has more than K registered users for roleplay. To play on this server, download the RageMP client, go to gta.world website and follow further instructions.
5. The Family Rp The OG GTA V RP Server
The Family RP is one of the oldest GTA V RP servers that are known for quality roleplayers. If you have been following GTA RP for a while, chances are that you already know about it.
Like other RP servers in this list, The Family RP is an English based community, so you must be able to speak and write/read in English if you want to join it.
To apply for this server, go to the family RP application website and follow all the instructions mentioned over there.
Final thoughts
All these RP servers are popular and very well optimized in terms of scripting. The community of these RP servers understand the importance of roleplay. These roleplay servers are a whole new world in themselves. You can wear the identity of a fictional character and act like her or him. Im sure youll have a lot of fun roleplaying on these servers.
Share on TwitterShare on FacebookShare on LinkedInShare on WhatsApp
Categories Gaming, Top ListsSours: https://www.technotification.com//08/top-gta-v-rp-servers.html
119
120
121
122
123