A medical-surgical nurse provides direct patient care in a hospital setting. Duties include administering medications, evaluating patients for changes in health, reporting issues to doctors and nurses, providing emotional support, and performing various treatments. The top skills for this position are customer service, medical procedures and treatments, nursing procedures, medical records management, computer software proficiency, and CPR certification. A high school diploma or equivalent is required for this position, along with licensure by the state board of nursing.
The Best Medical Surgical Nurse Resume Samples
These are some examples of job descriptions we have handpicked from real Medical Surgical Nurse resumes for your reference.
Medical Surgical Nurse
Administered prescribed medications, started intravenous fluids, and documented patients' charts by recording food and fluid intake and output.
Answered patients' calls and determined how to assist them, as well provided family support.
Measured and recorded patients' vital signs, such as height, weight, temperature, blood pressure, pulse and respiration.
Provided basic patient care and treatments, such as dressed wounds, treated bedsores, gave enemas, douches, and performed catheterizations.
Medical Surgical Nurse
Provided patient care to four pediatric patients from OR, ER, and ICU; experienced in low to high acuity levels in patients.
Performed assessments; provided intravenous therapy; complex wound care; monitored various drainage devices, etc.
Collaborated daily with physicians and health care team to achieve optimum patient care.
Established strong relations with physicians built on trust and knowledge of patient care.
Medical Surgical Nurse
Provided complete patient care for both Respiratory Care Unit and Telemetry Step Down Unit on all levels.
Additionally, I achieved Telemetry Certification and worked as one of the specialized Nurses in this capacity.
Demonstrated ability in managing critical situations and making care based decisions.
Through effective patient communication skills I was able to develop the special patient rapport required to care for these chronic and critically ill patients.
Medical Surgical Nurse
Participated in routinely scheduled discharge planning meetings with utilization review board.
Communicated with the patient and patient's family regarding hospital policies and procedures.
Monitored the changing needs of patients in timely manner and respond accordingly.
Medical Surgical Nurse
Educate patients and their families on disease processes, medical-surgical procedures and other aspects of therapeutic regimens, including medication and pain management techniques.
Provides alternative pain management using Healing Touchby hospital protocol.
Recommends and implements changes to the Medical unit regarding assignment delegation and prioritization, resulting in a higher standard of patient care, and reassesses/revises plan of care.
Medical Surgical Nurse
Assisted the physician during diagnostic and therapeutic procedure to promote optimum patient outcomes.
Provide direct nursing care to all age groups and served a broad range of general nursing care in areas of vital signs, catheters, feeding, drawing blood for lab specimens, dressing, and intravenous access.
Managed, and handed information and records pertaining to patients.
Medical Surgical Nurse
Provide nursing care to the adult population with various illnesses and recovering from different surgeries.
Applied skills of assessment, technical, organizational, and prioritization to the care of hospitalized patients.
Collaborated with members of the healthcare team to deliver quality, safe patient care during the acute phase and initiated the post-hospital stage of their healthcare.
Medical Surgical Nurse
Preceptor to new staff, new nursing graduates, and nursing students.
Charge nurse responsibilities such as review caseload and upcoming admittance to align appropriately.
Collaborate with the members of the interdisciplinary team.
Medical Surgical Nurse
Observe and maintain records on patient care, condition, reaction, and progress.
Provided care in inpatient settings ranging from assessment to development and implementation of care plans.
Evaluated patient care needs, prioritized treatment and maintained patient flow.
Sound, ethical and independent decision-making ability consistent with medical protocols.
Medical Surgical Nurse
Administered oral, intramuscular and subcutaneous medications.
Educate patients and their families on disease processes, medical surgical procedures and medication.
Worked effectively as a member of an interdisciplinary team consisting of physicians, dieticians, social workers, case managers and physical therapists.
Medical Surgical Nurse
Care for a variety of medical surgical patients including Dialysis patients, fresh kidney transplants, kidney donors, acute transplant rejection, post cardiac surgery/telemetry, general surgery, orthopedics, endocrinology patients.
Maintain constant communication with Nursing Staff, Doctors, Patients and Family members to keep everyone informed of health status and changing conditions.
Safely Administer Medications using electronic MAR and Scanning System.
Work effectively with fellow nurses as a team to accommodate frequently changing patient conditions.
Medical Surgical Nurse
Utilizes the nursing process, assesses, plans, provides and evaluates professional nursing care based on evidence based practice.
Acts as a team leader and appropriately delegates tasks to other team members such as nursing assistants and licensed practical nurses.
Identifies and provide interventions to address patient and family nursing care and educational needs.
Accountable for daily team performance through supervision of assigned staff, multi- disciplinary collaboration, and facilitation of pathway outcomes.
How to Become a Successful Medical Surgical Nurse?
A medical surgical nurse must possess a Bachelor of Science in Nursing (BSN) or Master of Science in Nursing preferably. It is important to have certification through the American Nurses Credentialing Center from the Academy of Medical-Surgical Nurses, or equivalent. Nurses must be able to work on certain weekends as well as opening to travel, flexible scheduling. Nurse work schedules can range from night shifts to day shifts depending on workplace needs. Being flexible in work hours is very important to be successful in this role.
Nurses must be skilled in recording patient symptoms, reactions, and progress. You must have the ability to utilize medical technology devices in monitoring patient status. You will need to have excellent observation and assessment skills, as it is a must in the healthcare organization. Nurses are skilled in developing, planning, implementing, evaluating, documenting, and managing nursing care. You must have the ability to help groups and individuals take initiative in improving and maintaining their health.
Nurses are highly collaborative in the workforce, so in this role you must be able to articulate with other medical staff status of patients. You will need to delegate tasks to other medical staffs such as nursing assistants and other coworkers.
Wrap Up
Medical surgical nurses are at the forefront in assisting physicians and other health care professionals provide the best service to patients. General job duties of a medical surgical nurse include determining health status and needs of patients through interpretation of health data and preventive practice. People in this role provide for the care of multiple patients through direct care or assignment and evaluate the patient's responses and outcomes to therapeutic interventions.
Hope these samples gave you an idea of what your resume should look like and some tips on how to make sure that your resume stands out from the rest.
Sours: https://myresumedb.com/medical-surgical-nurse-resume-sample/
Medical Surgical Nurse Resume Samples
Medical Surgical Nurses are also known as Medical Surgical Registered Nurses. These Nurses are specialized and trained in various aspects of nursing care. The roles and responsibilities that can be seen typically on a Medical Surgical Nurse Resume include – preparing and administering prescribed medications, providing bedside care, providing assistance to patients before and after surgeries, providing CPR and first aid treatment, noting vital signs of patients mainly before and after surgery, maintaining record of patient, developing discharge sheets, monitoring and adjusting dosages for patients, attending to wound dressings, determining emergency needs, and performing all other duties as delegated.
Skills and qualifications that are typically seen on the resume of the Medical Surgical Nurse include – a thorough knowledge of Nurse Practice Act, theoretical and practical nursing knowledge, understanding of safety and infection control practices, and loads of physical stamina. To become a Medical Surgical Nurse, candidates need a certification issued by the Medical Surgical Nursing Certification Board.
Medical Surgical Nurse Resume
Summary : Registered nurse with 2 years of subacute experience and current staff medical surgical RN seeking a position which will give an opportunity to expand practical experience at the same time as providing quality health care to residents.
Skills : Caring, Passionate, Ambitious.
Description :
Provides nursing care to patients with post-surgical procedures, acute/chronic medical illnesses.
Advocates needs of, and assists patients and significant others in receiving proper medical care during hospitalization.
Coordinates with patient, family, social worker, attending physician in planning and facilitating discharge and continuing needs for home care or transfer to an extended care facility.
Coordinates flow from Ed, OR/PACU, PCU, CCU, or direct admit patients from home or Physician's office and assign to appropriate room and nurse on duty.

Deal with patient and physician complaints.
Coordinated patient care assignments, maintained drug accountability, ensured proper documentation and equipment maintenance.

Ensured efficacy of treatments through monitoring of treatment regimens.
Experience
10+ Years
Level
Senior
Education
BSN
---
---
Sr. Medical Surgical Nurse Resume
Summary : Ambitious and compassionate Medical Surgical Nurse aspiring to practice, acquire, and improve skills to promote health across the nursing care continuum. Desire to improve the health and well-being of the community using a collaborative approach for quality care. Striving to be an honest and ethical nurse who will prioritize effectively and follow through on commitments.
Skills : Microsoft Office, Nurse Assistant.
Description :
Provided patient care to patients from OR, ER, and ICU; experienced in low to high acuity levels in patients.
Performed assessments; provided intravenous therapy; complex wound care; monitored various drainage devices, etc.
Collaborated daily with physicians and health care team to achieve optimum patient care.
Established strong relations with physicians built on trust and knowledge of patient care.
Served as mentor, coach and team builder of inexperienced licensed and unlicensed staff.
Able to develop the special patient rapport required to care for these chronic and critically ill patients.
Educated patients regarding their medications, procedure and treatments.
Additionally, provided preoperative, inter-operative and post-operative care instruction.
Experience
10+ Years
Level
Senior
Education
Bachelors Of Science
---
---
Jr. Medical Surgical Nurse Resume
Objective : Willing to contribute teamwork, excellent patient care, and safe nursing practices. Proven ability to build and expand new territories.
Skills : Simione Home Care Sales Training.
Description :
Patient Assessment, collection of patient information and medical status.
Monitor all aspects of patient's care including diet and physical activity.
Collaborate with healthcare team members, patient, physicians, and family members to plan, implement and evaluate patient care plans.
Provide training and instruction to new staff as well as student nurses.
Charge Nurse Order interpret and evaluate diagnostic tests to identify and assess patient's condition.
Collaborate with physicians regarding patient's status and plan of care as well as discharge plan.
Managed staffing ratios on a 32 bed medical surgical unit.
Experience
Years
Level
Junior
Education
Associate In Nursing
---
Lead Medical Surgical Nurse Resume
Summary : Provides evaluation of assigned patients and plans, implements and documents nursing care. Provides assistance to nursing peers as requested. Assists physicians during examinations and procedures.
Skills : Patient Tech, Nurse Supervisor.
Description :
Handling all aspects of treatment from medication to wound care to monitoring for number patients per shift.
Assessed need for, ordered, obtained and interpreted appropriate lab tests.
Counseled and educated patients about reproductive health issues and wellness.
Expertise in STDs, HIV and family planning.
Effective counseling in health maintenance and disease management.
Managed care for post-operative patients through discharge.
Liaised between clients and physicians to ensure client comprehension of treatment plans.
Instructed patients and family members on proper discharge care.
Experience
Years
Level
Management
Education
High School Diploma
---
Associate Medical Surgical Nurse Resume
Summary : Over 18 years of nursing experience with 10 years as a medical surgical nurse and 7 years as a Wound & Ostomy Nurse. Deep passion for caring for people, and strive to make a difference in people's lives.
Skills : Nurse Supervisor, Medical Tech.
Description :
Provided direct nursing care for orthopedic, cardiac and pulmonary population.
Performed head to toe assessments, reported changes in patient status to physicians.
Provided pre and postoperative care and education to patients/families.
Delegated tasks to nursing assistants and LPN's.
Assessed patient conditions, implemented plan of care, and evaluated effectiveness.
Collaborated with other disciplines to ensure comprehensiveness of patient treatment.
Skills Used Attention to detail with great assessment skills.
Problem solving, critical thinking, organization with ability to complete work on time.
Experience
Years
Level
Management
Education
BSN In Nursing
---
Asst. Medical Surgical Nurse Resume
Summary : Highly motivated and flexible patient focused nurse with over 25 years of Registered Nursing experience in a hospital environment. Hardworking and energetic nurse who adapts easily to change of environment and work schedule. Computer skilled and capable of managing heavy daily patient volume.
Skills : Nurse Supervisor, Nurse Tech.
Description :
Provides safe, therapeutic and efficient patient care.
Safely administers prescribed medications, treatments, and procedures.
Takes appropriate action based on observations of patient's response.
Functions independently in a code situation according to hospital guidelines.
Develops nursing plan of care on admission and updates every 24 hours.
Plan of care reflects input and needs of patient, significant other and family and reflects continuum of care.
Facilitates care conference when appropriate.
Assesses patient/significant others learning needs.
Experience
Years
Level
Management
Education
AAS
---
Medical Surgical Nurse III Resume
Headline : Maintaining the integrity of the medical department, developed a rapport and trust, as well as have earned the respect of many of the current Employees, Management and contractors. Along with extensive nursing experience, acquired thorough knowledge of the manufacturing environment with regard to health and safety.
Skills : Nurse Supervisor, Nurse Specialist.
Description :
Provided direct patient care for hospitalized medical and surgical patients.
Oncology, Nephrology, Gastroenterology, Dialysis, general surgery specialties.
Communication with Laboratory, physical therapist, dieticians, physicians, family members, clients.
Assisting patients and their families throughout the process.
Administration of medications, sterile wound care, dressing changes.
Expert in Intravenous insertion and frequently requested by co-workers.
Supervision of nursing assistants, Preceptor to new hires and graduate RNs.
Experience
Years
Level
Executive
Education
Health Management
---
Medical Surgical Nurse II Resume
Summary : Medical Surgical Nurse Skilled career professional with 6 years of nursing experience. Established in Critical Care Nursing support including assessment, counseling, education regarding medications and treatment, lab work, documentation with care plan for diagnosis, being in the position of charge nurse and VA certified mentor, providing holistic and spiritual care to patients and administration of treatment procedures.
Skills : Nurse Supervisor, Medical Tech.
Description :
Excellent assessment, technical, organizational, and prioritization skills.
Teach patients, families, peers, and other health professionals.
Understand the importance of measuring, and improving the quality of care delivered.
Consider patient's safety to be a top priority.
Support patients in their efforts to identify what is in their best interest.
Manage the care of patients with multiple medical, surgical, and / or psychiatric diagnoses.
Manage the care of patients with diagnoses across all medical specialties.
Experience
10+ Years
Level
Senior
Education
Master Of Science
---
Medical Surgical Nurse I Resume
Headline : Seeking full time position as Registered Nurse (RN) where can fully utilize practical skills and theoretical knowledge in the best possible way.
Skills : Medical Supervisor, Medical Assistant.
Description :
Implement patient care for up to 12 patients per section.
Scheduled patient admissions and discharges.
Assess patient status and notify physicians of clinical changes.
Interact with departments regarding patient care.
Educate patients/families on health care needs, conditions, options etc.
Provide assistance to Nursing Manager in the supervision of staff nurses.
Evaluate staffing requirements, including floor assignments.
Maintained patient charts and confidential files.
Experience
Years
Level
Executive
Education
Nursing Assistant
---
Medical Surgical Nurse Resume
Summary : Medical Surgical Nurse provides over 90 specialized ambulatory care services, dentistry and oral surgery, behavioral health services, and community substance abuse treatment.
Skills : Icu, Pacu, Tele, Pysch, Gi, Ir, Surgical Centers.
Description :
Prepared patient for and assisted with examinations.
Administered injections and medication Dressed wounds and incisions.
Interpreted physician's instructions to patients.
Maintained records of vital statistics and other pertinent data of patient.
Developed standards and procedures for providing nursing care and for evaluating service.
Demonstrated effective leadership and encouraged team concepts.
Rotated among various clinical services of institution.
Experience
Years
Level
Management
Education
Associates In Business
---
Sours: https://www.qwikresume.com/resume-samples/medical-surgical-nurse/
A Med Surg RN provides nursing care to patients in the medical or surgical areas of a hospital. Their duties include inserting IV's, caring for feeding tubes, administering medications, running tests, maintaining medical charts, communicating with patients and doctors, maintaining oxygen tanks, and monitoring vital signs. Educational requirements to be a Med Surg RN are a bachelor's degree in nursing and then passing the NCLEC exam to become registered. Skills needed to be a successful Med Surg RN are patience, empathy, compassion, excellent math and computer skills, physical strength, communication skills, flexibility, and good communication skills.
A good resume is well-written and concise. It should be neat and easy to read, listing previous experience in a logical order.
Our resume samples will provide you with multiple examples of what you can include when writing your resume.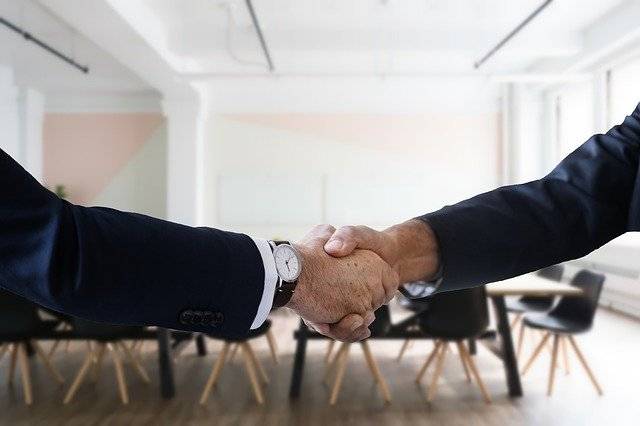 The Best Med Surg Nurse Resume Samples
These are some examples of accomplishments we have handpicked from real Med Surg Nurse resumes for your reference.
Surgical RN
Pre-op evaluation, ease patient anxiety, health history, Informed Consent, detailed documentation, 3 and 12 lead EKGs.
Circulate in OR, assist surgeon, time out, sterilize surgical location, prepare sterile field for implements, monitor patient vitals closely, detailed documentation.
Post-op care of patient, maintain patient safety, monitor vital signs, assess patient responsiveness, alert physician with adverse changes in condition, verify all documentation is complete.
Registered Nurse, Med-Surg
Performing all nursing care in accordance with the state Nursing Act while adhering to all facility policies, procedures and protocols.
Monitoring patient progress and identifying any changes in status, acting on those changes to ensure patient comfort and safety.
Manage and utilize strong assessment skills to determine necessary patient care for patients with various medical conditions for pre-operative and post-operative status.
RN Medical Surgical
Observe upwards of patients per shift, charted and reported changes in patient's' condition, such as adverse reactions to medication or treatments.
Conducts an individualized patient assessment, prioritizing the data collection .
Develop plan of care that is individualized for the patient.
Perform appropriate treatments as ordered by physician in an accurate and timely manner.
RN Med/Surg
Perform initial patient assessments and work with physicians to plan, implement, and evaluate plans of care for adult-geriatric patient population.
Conduct ongoing assessments as determined by the adult or elderly patient's condition and reprioritize care accordingly.
Report critical values and condition changes to Charge Nurse or Doctors.
Utilize clinical expertise to administer medications and injections, administer IV therapy, perform venipuncture, provide wound care, monitor glucose levels and lab values, assist in bedside procedures, monitor various drainage devices.
RN Med/Surg
Recorded patients' medical history, vital statistics and test results in medical records.
Monitored post-op vitals, set up PCA, fluids, reviewed post-op orders and orient patients to unit.
Actively participated in unit-based Policy an Procedure council and was the lead educator on the unit on policies such as foley catheter insertion, blood transfusion.
Performed all tasks with a patient-centered focus while seeking opportunities for improvement of processes and treatments.
RN Med/Surg
Collaborate with interdisciplinary members of the health care team to create a plan of care with outcomes that are individualized for each patient based on each diagnosis.
Delegate and provide direct patient care as needed while maintaining patient safety as priority.
Act as Charge nurse when needed, oversee care and make myself available as a resource person to staff, patients, and patient families.
RN Med/Surg
Receive and provide nursing care to the patients after orthopedic and general surgery.
Assessed life threatening complications and managed with immediate actions.
Assisted the patient and family to obtain knowledge of the disease and its management.
Med Surg Nurse
Worked closely with the medical team to develop short and long terms goals and care plans.
Interact with patient and family to provide answers to questions.
Involve patient and family/significant other in planning patient's care with education for disease process.
Registered Nurse Med/Surg
Cared for a variety of patients who had acute, chronic and post-surgical conditions.
Able to carry out the nursing process with knowledge and efficiency.
Able to perform various tasks, such as: blood transfusions, wound care, using the Ivac, monitoring, administering medications, etc. BLS certified.
Able to communicate with staff and family members to achieve best patient outcomes.
Staff Nurse, Med/Surg
Work independently providing bedside care, treatment and clinical documentation for patients on the medical-surgical floor.
Utilize the nursing process when administering medication and treatments, doing dressing changes, maintaining IVs and all other aspects of nursing care.
Facilitate admissions, discharges, transfers of patients, Prepared chart notes and other documentation.
Staff Nurse Med-Surg
Carefully monitor and effectively communicate changes in conditions and provide the necessary and appropriate interventions per physician orders.
Educate patients and families on disease processes and preparation for advancing to the next level of care.
(Renal) Acute renal failure that require dialysis pending kidney recovery, ESRD, AV fistulas/grafts, Vas-Caths/Perma-Cath.
(Skin) Fistulas, Drains, ostomies, decubitus ulcers, post-surgical wounds, ischemic extremities, cellulitis, etc.
Staff Nurse Med-Surg
Prepared admission documentation, assessment and plan of care based on primary diagnosis.
Assessed patient's needs and conditions at regular intervals as defined in unit standards of care, reviewed and implemented physician orders.
Documented patient care, physician orders, vital signs, treatment parameters, procedures and test results into Meditech Patient Care System.
Monitored intake and output per unit standard of care, physician order, per nursing assessed need and/or as specified by hospital policy.
Wrap Up
You need to make sure your resume stands out amongst the other candidates. It is the first impression that employers have of your work experience and skills. Use the samples above to put together a resume that best suits your needs and helps you get the job you want.
Sours: https://realresumetemplate.com/med-surg-nurse-resume-sample/
HOW TO WRITE A NURSING RESUME
Registered Nurse Med / Surg Resume Samples
ExperienceExperience
04/ – present
Philadelphia, PA
Registered Nurse Med / Surg-nights
Philadelphia, PA
Registered Nurse Med / Surg-nights
04/ – present
Philadelphia, PA
Registered Nurse Med / Surg-nights
04/ – present
Performs patient assessments/reassessments on a regular basis in accordance with established policy
The plan provides for continuity of care
Creates and maintains accurate, detailed reports and records
Can organize work and utilize time efficiently based on knowledge of nursing theories and procedures
Performs nursing care in an organized and systematic manner
Provides individualized education for the patient, family, and or caregiver throughout the continuum of care
Adapts to a rapidly changing work environment
Registered Nurse Med Surg Ortho
Chicago, IL
Registered Nurse Med Surg Ortho
01/ – 01/
Chicago, IL
Registered Nurse Med Surg Ortho
01/ – 01/
Assesses, develops, implements and evaluates a comprehensive plan of care through a multidisciplinary care team process in conjunction with the patient/family in internal and external settings
Implements standing orders for Code Blue and life threatening dysrhythmia completely, competently, including management of airway, assisting intubation, performing counter shock, administering emergency medications, and directing code activities in the absence of a physician or in conjunction with a physician as evidenced by feedback from physicians, peers and direct observation with no documented concerns
Associate remains flexible to changing systems, is expected to demonstrated quality and effectiveness in work habits and treat staff, physicians, patients and families with consideration and respect
Competently cares for a patient requiring hemodynamic monitoring including assisting with catheter insertion as per policy/procedure and accurately interpreting monitor strips and documentation, with less than one-two documented incidents per year as observed by Charge Nurse and/or Director
Performs all other duties as assigned
Provides constructive criticism and helpful instruction to staff when necessary to facilitate productivity and quality of service on a consistent basis as observed by Charge Nurse and/or Manager
Maintains control of narcotics by correctly signing out and counting of medications with no more than one (1) variance per year as identified by observations and/or documented concerns
Registered Nurse Med / Surg
Detroit, MI
Registered Nurse Med / Surg
07/ – 09/
Detroit, MI
Registered Nurse Med / Surg
07/ – 09/
Participates in hospital performance improvement activities to improve safety and patient outcomes
Work closely with all health care providers to facilitate and coordinate efficient, effective, and quality healthcare
Management of drains (NG, OG, and PEG, chest tube, paracentesis)
Type of technology employed in providing nursing care
Performs circulator and scrub roles
Medium Work - exert/lift up to 50 lbs. force occasionally, and/or up to 20 lbs. frequently, and/or up to 10 lbs. constantly
Achieves stated goals related to job performance
EducationEducation
Bachelor's Degree in Nursing
Bachelor's Degree in Nursing
Florida Atlantic University
Bachelor's Degree in Nursing
Skills Skills
Accepts accountability for completion of assignments, demonstrates reliability & dependability (including compliance with
Reads and writes Basic English with the basic skills necessary to transcribe physicians orders
Administers medication in a safe, knowledgeable and accurate manner. Follows laws, regulations, and hospital policy as it relates to controlled substances
Strong problem solving skills with willingness to seek assistance from other team members when necessary
Availability of supervision
Demonstrates knowledge of the occurrence reporting system. Uses system to report potential patient safety issues
Ability to copy with death or dying patients and their families
Completes and demonstrates proficiency with unit based clinical and age-appropriate nursing competencies
Regular, punctual and dependable attendance
Strong communication skills in oral and written format
Sours: https://www.velvetjobs.com/resume/registered-nurse-med-surg-resume-sample
Sample nurse resume med surg
She spread her legs wide, so that her lips parted, revealing the wet depth. So you can see the face of the product. She asked. Yes.
Nursing Resume Basics
I will not leave here until I get the test. - Nastenka said with a certain pride, and then knelt down. Oh yes, she sucked. And how she sucked. Like a hungry tigress, she swallowed his thick and long cock covered with veins.
Now discussing:
Anya pulled the vibrator out of me and lay on her back. Well, come on, a whore, fuck me, too, she gave out in a languid voice. I went into her and started fucking. I fucked her, and she put the vibrator in my ass again.
1275
1276
1277
1278
1279