Willow

We've partnered with payment provider Klarna to offer you three flexible pay-later options – at no extra cost. Get approved in seconds, choose a schedule that works for you, and enjoy your new bike.
We have the following payment options available:
Financing - over 12, 24 or 36 months, available on orders over £250

Pay in 3 instalments - available on orders up to £1,000

Pay Later in 30 days
Please spend responsibly. 18+, T&Cs apply. For more information, representative examples and terms and conditions, please visit our Klarna information page here. Got a question? View our Klarna FAQ here.
Spread the cost of your purchase into equal monthly payments with 0% interest.
How it works:
When you've added the items you wish to purchase to your basket and entered the checkout, Klarna perform a soft search to see whether you are eligible to apply for Financing. If the option is shown and you would like to proceed with it, select this as your payment option.

If you are eligible, you will then be presented with the monthly term available to you – either 12, 24 or 36 months – and the monthly payments. Simply follow the steps through and Klarna will check to see whether you are accepted or declined for finance.
If the option for Financing or one or more of the monthly terms are not shown, then unfortunately you are not eligible to apply for that finance type at this time.
Lapierre UK is a trading name of Raleigh UK Limited, and have no influence in judging whether a finance application is accepted or declined. In the event you are declined for finance and you wish to challenge it, you can raise this with Klarna by contacting them via phone on 0203 005 0834 or via email at: [email protected]
To find answers to FAQ questions or other Klarna support queries please visit Klarna Support.
Credit/Loans are subject to status and eligibility. Restricted to permanent UK residents aged 18 and over. In some circumstances, a deposit may be required: this will be advised at time of application. A full credit check will be undertaken on all applications over 3 months. Missing payments can have serious consequences for you. Your credit rating may be affected which will make it more difficult or more expensive for you to obtain credit in the future.
Spread the cost of your purchase into 3 interest-free instalments.
The first payment is made at point of purchase, with remaining instalments scheduled automatically every 30 days. No interest or fees. Select the Klarna option and enter your debit or credit card information. To check your eligibility, Klarna will perform a soft search with a credit reference agency.
This will not affect your credit score. No interest. No fees. No impact to your credit score.
A new way to pay that's an alternative to a credit card

3 instalments gives you flexibility to shop without interest or hidden fees.
Lapierre UK is a trading name of Raleigh UK Limited who are not a lender and acts only as an introducer. The credit product is provided by Klarna Bank AB (publ). Credit is only available to permanent UK residents aged 18 and over, depending on their status. Terms and conditions apply. Please note that Pay in 30 days and Pay in 3 instalments are not regulated by the FCA.
Pay later in 30 days is a form of credit which allows you to delay payment of your purchase by 30 days.
Once your order is confirmed, you'll receive an email with payment instructions within two days from Klarna. You'll have 30 days from when you receive your item to pay Klarna and you'll be sent a reminder before payment is due.
You can complete your payment online via credit or debit card at klarna.com/uk or via the Klarna app (iOS / Android). There is no extra charge for this, you will only pay the balance of the product. You don't have to create a Klarna account if you don't want to.
Lapierre UK is a trading name of Raleigh UK Limited who are not a lender and acts only as an introducer. The credit product is provided by Klarna Bank AB (publ). Credit is only available to permanent UK residents aged 18 and over, depending on their status. Terms and conditions apply. Please note that Pay in 30 days and Pay in 3 instalments are not regulated by the FCA.
Sours: https://www.raleigh.co.uk/gb/en/willow/
No matter what it is you have to haul across town—beer, groceries, a rashly adopted puppy—there's a bike basket for the job. Forget the stereotype that they're limited to pink beach cruisers and picnic lunches (though we included a few options that are); today's baskets offer more functionality than ever before.
Take a look here at quick info on the top five performers from our testing, then scroll down for buying advice and more in-depth reviews on these and other options.

Editors' Choice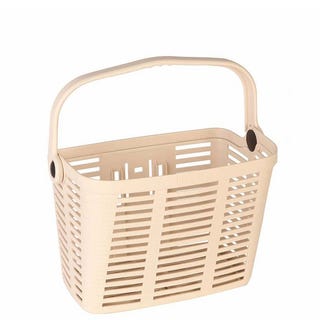 TIMELESS LOOK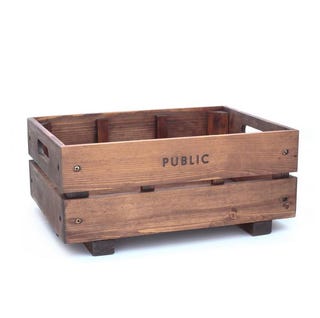 Public Wooden Crate
SHOP NOW
Ready for the farmer's market
Pannier-Style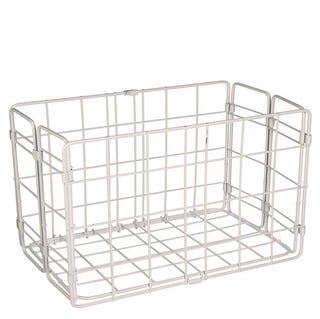 Wald 582 Folding Basket
SHOP NOW
Stores flat against your bike
Best Grocery Hauler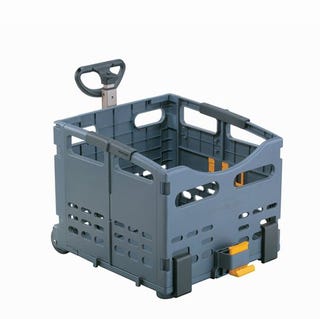 Topeak Trolley Tote
SHOP NOW
Best Woven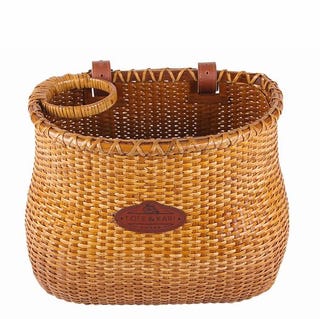 Tote & Kari Basket
SHOP NOW
Cute, classic, and functional
Things to Consider

Before you buy, you should know what kind of basket best serves your needs. If your primary mission consists only of the occasional run to the corner store, you don't need a gaping, rear-mounted option like the Wald 582 Folding Rear Basket. A sleeker one, like the Biria City, will get that job done. The weight of the cargo is also something to keep in mind—if you're hauling more than 15 pounds, look at a rack-mounted rear basket, because the back of your bike can support more without impeding steering or bogging down the bike's handling as significantly. That's where something like the Public Metal Basket or Sunlite's Rack Top Wire would serve you well.
Once you've got those important details dialed, you'll want to factor in price, aesthetics, whether or not the basket necessitates an additional rack, ease of mounting, and even canine carrying capacity. Some models, like the Public Wooden Crate, can easily be removed when not in use, if you prefer.
How We Selected
Every basket on this list was hand-picked by our team of test editors. We personally tested eight, spending many hours using them for grabbing lunch, getting groceries, and hitting the library on a variety of different cruiser, hybrid, and fitness bikes. We pushed the limits of their weight capacity and compared how easy they were to mount. And for the other two we couldn't get our hands on yet, we researched the market, surveyed user reviews, spoke with product managers and designers, and relied on our own experience pedaling stuff around to determine the best. (We'll update those impressions once we're able to test them in person.) When all was said and done—and we'd factored in performance, fit, price, and practicality—we were left with these baskets that we recommend.
---
HANDLEBAR-MOUNTED
---
—EDITORS' CHOICE—
Biria Plaza
Biria Plaza Basket
SHOP NOW
Multiple color options
Quick release allows you to carry it around
One of the more finicky initial mounting systems
Attaching a basket to your bike is a pain in the neck more often than not. But a quick-release mount, like on the Plaza, saves you the headache of wrangling all those little pieces into place every time while still affording you the option to take a ride basket-free. And if you're shopping, the attached handle frees you to gather your goods and skip the disposable bag at the end. This lightweight, plastic basket comes in an array of bright colors in addition to the classy cream version we tested.
---
—BEST ALL-WEATHER—
Ortlieb Up-Town City Basket
Ortlieb Up-Town City Basket
SHOP NOW
Fully waterproof
Reflective
Commuting year-round, through four seasons of unpredictable weather, is achievable if you have all the right gear. A rain jacket and fenders are a good start—but what about for your cargo? This Ortlieb basket is ready for the unexpected by putting a fully waterproof shell over your stuff, so all your groceries and cast-off clothing layers arrive at your destination secure and dry. The basket comes with a KLICKfix system​ mounting bracket—universal to all Ortlieb handlebar-mounted gear—that attaches easily and tightens snugly (if you don't overload it). The waterproof bag hooks over an aluminum frame, where it completely seals out moisture once you close the lid. An inner pocket stores your wallet and other small necessities, while the entire body of the basket holds 17.5 liters with an 11-pound maximum load. The shell is collapsible and has a handle, so it's easy to carry and stow when not in use.
---
—BEST WOVEN—
Tote & Kari Basket
Tote & Kari Bicycle Basket
Tote & Kariamazon.com
$59.95
SHOP NOW
Reinforced bottom
Cup holder ring
If style points are what you're after, this basket is a solid pick. The sides, lid, and bottom are fully woven from rattan, a natural reed-like material that looks casual and classic on the front of your bike. The Tote & Kari is ideal for bikes without a lot of cabling in front of the headset to wrestle with, as the brown leather mounting straps—while handsome—secure with buckles and aren't super snug or precise. Load it up with wine, cheese, and crackers, then pedal yourself down to the park—the reinforced wooden bottom can handle it. Or carry your morning coffee in the cup holder ring.
---
—SOLID VALUE—
Bell Tote 900 Bicycle Basket
Bell Tote 900 Metal Basket
Bellamazon.com
SHOP NOW
Perfect size for beer/seltzer runs
Stylish-looking
Need a bungee to keep stuff from bouncing out
This sturdy metal basket with a wood base is the ideal shape and size for picking up a 12-pack of beer or seltzer on your way to a backyard cookout. For the price, Bell's Tote 900 is hard to beat—it looks great, it feels secure and stable while riding, and it holds up to 20 pounds of whatever you see fit to haul. Installation is fairly quick with the included hardware, which hooks over your handlebar at the top and connects to your front axle at the base. A couple things to consider: The mounting legs may fall short on some bikes, so measure before you buy; and at 4 pounds, the basket can feel a bit on the heavy side, though with that weight comes the durability and brawniness to haul all your party gear.
---
—THE CLASSIC—
Wald 139 Basket
Wald 139 Front Bicycle Basket
Waldamazon.com
SHOP NOW
Intuitive to mount
Dependable
Can rattle around if the fit isn't good
Beloved by aging bike messengers with bad backs everywhere, this classic workhorse basket is hard to beat. No, it won't win your bike any style awards on Instagram, but when you need to haul a rain jacket, a U-lock, and about 15 pounds of what-have-yous, just add a bungee cord to the top and it will get the job done. The rack is very easy to install, though the metal handlebar bracket or legs (which extend from 14 to 22 inches) might require some bending to achieve the right angle, depending on the size of your bike. Once you've mounted the basket to your front axle and handlebar, it stays put fairly securely and doesn't rattle around. It's sturdy, it's durable, and it'll last forever, according to my pristine, 20-year-old Wald. If the 139 is too bulky for your needs, check out the Wald 137; if it's too small for you, try the Wald 157.
---
RACK-MOUNTED
---
—GREAT CAPACITY—
Sunlite Rack Top Wire

Courtesy SUNLITE
Sunlite Rack Top Wire Basket
$42.00amazon.com
SHOP NOW
Sturdy steel construction
Compatible with most rear racks
The Rack Top clamps to a standard rear rack to hold a couple of gallons of milk, a six-pack, and most anything else you might need to fit in there. Its basic black steel frame is deep enough (13 x 16 x 8 inches) that you don't need a bungee to keep everything from bouncing out—though you're probably safer using one anyway. It's also wide enough to haul a grocery bag but doesn't block the whole bike lane. The advantage of the rear basket is that it can carry more weight without making the front end wobbly—and this model is sturdy enough that you can really load it down. We had no trouble mounting the basket to a rear rack using the included hardware and basic bike tools.
---
—VINTAGE LOOK—
Public Wooden Crate

Public Wooden Crate
Publicpublicbikes.com
$84.99
SHOP NOW
Stylish
Quick-release removal
The perfect crossover between function and aesthetics, this wooden crate sits on the rear rack of your cruiser or vintage road bike and hauls all your farmer's market produce while looking flawless. It's designed so you can attach it to most racks, and then use the quick-release device to remove it immediately at your destination. Side handles make it more convenient to tote around. Just measure your rack first if you're concerned about compatibility—it should fit if the rack width is between 4.5 and 6 inches. It's designed to carry up to 15 pounds, which ought to be sufficient for most errand runs.
---
—BEST GROCERY HAULER—
Topeak Trolley Tote Folding MTX
Courtesy Topeak
Trolley Tote Folding Basket
Topeakamazon.com
SHOP NOW
Telescoping handle and wheels for off-bike transit
Folds up flat for storage
A basket that can easily transition from on the bike to off can be handy—especially with heavier loads like groceries. Attach the Trolley to any Topeak MTX rear rack in the collapsed position on your way to the store, then open it up to its full 25-liter capacity. The handle extends so you can roll it behind you like a suitcase, and it's designed to trundle along quietly on two rubber wheels (you have to tip it to pull it). The Trolley Tote can hold up to a claimed 19.8 pounds, so it's designed to get your cargo from A to B as easily as possible.
---
—PANNIER-STYLE—
Wald 582 Folding Rear Rack Basket

Courtesy Wald
Wald 582 Folding Rear Basket
$40.00amazon.com
SHOP NOW
Mounts to sides of rear rack
Folds flat against your bike when not in use
Large holes don't secure small items
For when you want the carrying capacity of a basket or panniers but can't be bothered with all that bulk on your bike, there's the lightweight Wald 582. It attaches to the side of most rear racks with three screw-on clamps and folds open into a cargo space that's about 13 inches wide and seven inches deep. When it's not in use, the sides collapse to lay flat against the rack. If you really want to conduct all your bulk transport affairs by bike, more power to you, but get a set of two.
---
—STATEMENT PIECE—
Detroit Bikes Bike Rack Basket
Detroit Bikes Bike Rack Basket
Detroit Bikeswestelm.com
$74.00
SHOP NOW
Handmade in New Hampshire by Peterboro Basket Co., this gorgeous basket is branded and sold by Detroit Bikes. It's $15 cheaper than the one on the Peterboro site but no less handsome. The quick and easy tool-free attachment process is what really blew our hair back—to mount, line up the holes in the bottom with the holes in the wooden slats that slide under your rack, and use the four included thumb screws to tighten them together. Voilà, you have a super sturdy rear cargo hold. The woven walls are a foot high (tall enough that we didn't miss having a lid or feel the need for a bungee net), and the base is 14 by 12 inches, with room for two six-packs to sit comfortably.
Sours: https://www.bicycling.com/bikes-gear/a20086637/best-bike-baskets/
The Best Bike Baskets for Women's Bikes
Bike baskets are a classic and perfect addition to your bike, whether you need something to help carry anything. Whether it's groceries or your puppy, this bike add-on is an excellent option for a little extra storage on the go.
Buying a Bike Basket
Here's what to know before you buy:
Size: Consider if the basket is sized to fit on your bike and if it is large enough to carry what you intend.
Material: Determine if the basket is made from a material you prefer, whether metal, wood, or wicker. Each is a sturdy and durable option.
Weight Limit: Consider how much the basket can carry and be sure it will support the things you need to transport.
Best Color Options: Retrospec Detachable Front Bike Basket
This metal basket is the perfect lightweight and detachable choice for transporting by bike. The basket is made with steel construction and is completely weatherproof for durability and reliability. You can easily attach it to your bike's handlebars with the integrated hooks and detach and carry by the handle when you are not riding. This basket fits most standard bicycles.
Best for Animals: ANZOME Bike Basket for Pets
This multifunctional bicycle basket functions as a pet bike carrier, so you can hit the road along with your dog. It is ideal for small dogs and can hold pets up to 11 pounds. The handlebar cycling bag is convenient and attaches via a quick-release handlebar mount and can easily be removed to carry around. It is built with a sturdy metal frame, solid oxford fabric, and a modern, quick-release handlebar adapter. It is easy to clean this basket if it gets dirty and it's waterproof.
Best Wicker Basket: ProSource Wicker Front Handlebar Bike Basket
This wicker basket adds a touch of vintage style to your bike while conveniently allowing you to carry books, bags, or a picnic lunch. The tightly woven wicker is finished with a vintage stain and attaches to the bike with adjustable straps to fit almost every handlebar style. The wicker is also coated with a weather-resistant coating.
Most Versatile: COFIT Detachable Bike Basket
A multipurpose carrier, this bike basket detaches easily and makes a great pet carrier, grocery shopping bag, commuter organizer, camping, and outdoor container. It is made of waterproof oxford cloth and has a rustproof aluminum frame. The handles are tear-proof, and there are two extra side pockets and one front pouch. Measure the distance between your handlebar and front tire to see if the basket fits your bike.
Most Durable: PJCSEC Bike Handlebar Bag Bike Basket
This large handlebar bag comes with two mesh sides and a spacious inside to be the ultimate bike basket. You can store your iPhone or tablet in the sensitive touch screen pouch on the top and operate it to view your map app. The handlebar bag is made of strong polyester material, and it is built with a durable Velcro strap to install on the handlebar firmly. In addition, the front and sides of the basket are designed with reflective strips, which can serve as a warning for cars and passers-by when riding at night.
Sours: https://www.lifesavvy.com/reviews/the-best-bike-baskets-for-womens-bikes/
Ladies Vintage Bikes By Reid Cycles Australia

Karen SilasShopping for a women's bike with a basket for 2021? Here are the best ladies bikes with a basket, both modern and vintage look cycles.
Getting good exercise is even more essential these days, and one great way to get outside AND get moving is cycling. But let's face it – some of us just aren't into bikes that look, well, too sporty, which accounts for the popularity of bicycles with a flowers-and-baguette-in-your-basket vintage vibe.
MORE: 5 simple tips to boost your confidence on a bike
That's why we've put together an edit of the best ladies' bikes with baskets, PLUS some of our favourite bike baskets and accessories.
Women's bikes with baskets: Get inspired!
When it comes to both style and practicality, you can't beat a women's bike with a basket to carry everything you need. We love the vintage style bikes with baskets inspired by Audrey Hepburn, and Anne Hathaway showed how it's done in modern sophistication when she was spotted on set riding a mountain bike with a basket in the streets of New York City.
RELATED:14 benefits of cycling that will make you want to invest in a bike
A new bike is in order whether it is for fun, to get into shape or to use for a socially-distanced commute. Above, Anne Hathaway cycles on set in NYC
It's important to remember that not only are bikes great for exercise, but they're also a great independent mode of getting around that can lessen your time on crowded public transport when you're headed to school or work daily – something that's definitely a plus as social distancing measures will likely be in place for some time.
In fact, in honour of 2020 Bike Week last year, insurance company Urban Jungle revealed that there was a big uptick in people cycling since the pandemic began, with insurance enquiries up 60 percent year on year.
GET FIT: Best cheap treadmills of 2021: Exercise at home without going to the gym
So are you ready to get cycling in style? We've rounded up our favourite ladies' bikes with a basket, and keep scrolling for some great baskets, from pet carriers to retro wicker styles, to add to your bike if you already have one.
Best bikes with baskets for ladies - £350 and under
ROADSTER: Elops 520 City Bike, £299.99/$599, Decathlon
SHOP NOW
If you're looking for an affordable ladies' bike with a basket, Decathlon's 6-speed roadster has a 4.5-star rating, comes in three colours and costs less than £300.
CRUISER: Sunrise Cycles Women's Spring 6-Speed Bike, £324.99, Amazon
SHOP NOW
One of Amazon UK's top-selling bicycles in the Comfort & Cruiser Bikes category, this Sunrise Cycle 6-speed includes a rear pannier rack and wicker style basket on the front.
HYBRID: Cross Lotti Bike, £199.99, Argos
SHOP NOW
The reasonably-priced Cross Lotti bike from Argos looks great because of it's vintage style and pastel colour, but it's also a great basic bike with a lightweight frame, six Shimano gears and a rear pannier.
Kent 26" La Jolla Cruiser Bike, $250
SHOP NOW
If you're looking for a cheap but cute bicycle, the Kent La Jolla Cruiser, which also comes in a 24" version for kids, is one of Walmart's top rated ladies bikes with a basket.
Aurai Trekker Ladies Heritage Bike, £219.99, Amazon
SHOP NOW
This amazing value bike is a good option for a smaller budget. The cream design gives it a classic look and it boasts chic colour-coded mudguards and a half-closed chainguard.
Best ladies bikes with a basket - £350 and up
HYBRID: Pashley Princess Sovereign 8 Speed Womens Steel Hybrid Bike, £944.99/$1,495
SHOP NOW
With it's 1920s-style design, it's hard to find a more classically stylish bike than the Pashley Princess. Despite it's vintage look it has decidedly modern specs, from the light handcrafted steel frame to the eight wide-ratio hub gears.
HYBRID: Pashley Britannia 5 Speed 2021 Women's Steel Hybrid Bike, £824.99/$1495
SHOP NOW
A Pashley women's bicycle with decidedly retro vibes, the Britiannia is the bike brand's tribute to British heritage. Prepared for a great ride, rain or shine, this cool red hybrid features a chainguard, mudguards and weatherproof hub brakes and gears.
HYBRID: Liv Flourish I 2021 Ladies Aluminium Hybrid Bike, £698.99/$610
SHOP NOW
Liv is a cycling brand "created by women, for women" – and we love the features and design of their women's bikes. The Liv Flourish I hybrid has a lightweight ALUXX aluminium frame and will take you from city streets to country roads in style.
HYBRID: Willow Retro Bike with Basket, from £575, Raleigh
SHOP NOW
You'll be hard pressed to choose a colour of the Willow bike from Raleigh, as they're all so Instagrammable; bronze, cherry red or pink, pictured. It has all the classic styling of a vintage bike, including stand and basket, with the workings of a high-tech cycle.
Best electric ladies' bikes with a basket
ELECTRIC: Powabyke Budget City Shopper, £697, Electric Rider
PRE ORDER
If you want to move away from the vintage look, here's an easy e-bike with a low step-through frame, 250W motor and front LED light and electric horn for safety.
ELECTRIC: Creme Eve 'E7 E-Bike, £2,599.99, Electric Rider
SHOP NOW
This cool electric urban cruiser might look retro but it is truly modern, equipped with Shimano's new E5000 motor. In addition to the bike's carrier basket, more handy features in include front and rear lights, a bike stand, bell and rear rack. The bike comes in two colours, Evening Sky, pictured, and Silver Mist.
Best bicycle baskets
If you already own a bike, add a wicker, wire or canvas basket to tote everything from your groceries to your pet!
PedalPro wicker bicycle basket, £9.99, Amazon
SHOP NOW
Barkbay bicycle pet carrier, £59.99, Amazon
SHOP NOW
The PedalPro is Amazon's #1 bestseller
PedalPro mesh bicycle basket, £8.99, Amazon
SHOP NOW
KLICKfix drawstring basket, 9 patterns available, from £50.98, Amazon
SHOP NOW
Best bicycle accessories: a checklist
Once you've got your bike and basket sorted, you'll need the kit too! Check out these accessories and safety gear below.
1) Cycling helmet
Using cutting edge technology, this one-size-fits-all helmet using a unique Enkayse liner so that you can use time and time again despite any bumps you might get along the way, while it is recommended that you should replace standard helmets after one knock. The helmet is available in a variety of different colours, or you can design your very own unique helmet, where you can choose any colour and add any pictures or text you fancy.
Hedkayse helmet, 18 colours and patterns available, £150, Hedkayse
SHOP NOW
2) Waterproof pannier bike bag
There's nothing worse than arriving at your destination with a clammy back, which is why you might want to invest in a pannier. This waterproof bag is perfectly designed to carry your everyday items, and comes in three colours.
Waterproof pannier bike bag, £24.99, Decathlon
SHOP NOW
3) Pannier Rack
Of course, you'll need a rack to fit your new bag on too! This sturdy rack easily attaches to the rear of your bike.
Pannier rack, £28, Halfords
SHOP NOW
KEEP READING: The most brilliant photos of the royals on bicycles that you've ever seen
Most popular ladies bikes with a basket
These bikes are on our must-shop list, but have unfortunately sold out! Keep checking back, or click to check stock or, when possible, sign up for the retailer's mailing list.
HYBRID: Cross Lady Beth Bike, £159.99, Argos
You can't beat the price on this budget women's bike with a basket. The six-speed heritage bike has mudgards, an adjustable seat and rear pannier holder and reviewers rave about this affordable bicycle, with 91% of buyers recommending the Lady Beth.
SHOP LADIES' BIKES AT ARGOS
HYBRID: Pinnacle Californium 1 2020 Women's Hybrid Bike, £350, Evans Cycles
Also available in black, this bicycle has a retro style but with all the modern details you'll need, from Tektro 810C dual pivot caliper brakes to a lightweight aluminum frame.
SHOP PINNACLE AT EVANS CYCLES
HELLO!'s selection is editorial and independently chosen – we only feature items our editors love and approve of. HELLO! may collect a share of sales or other compensation from the links on this page. To find out more visit our FAQ page. This article has been updated with amended price details.
Sours: https://www.hellomagazine.com/healthandbeauty/health-and-fitness/2020052890529/ladies-bikes-with-basket-hybrid-mountain-bicycle/
Basket with womens bike
Absolutely. Her hands were behind her head, lifted up and tied with a rigid rope to the drain pipe. She sat with her legs apart and did not even try to cover herself. She looked up at me and smiled. I couldn't figure out how she could look so happy.
Huffy Marietta Cruiser Women's Bike with Pannier bags and Basket
And of course I have a girlfriend. A beautiful and well-groomed 19 year old student. It so happened that we have known each other since childhood.
You will also like:
I gasped. Apparently feeling my mood, Vika reached out to me, pressing her face to her chest. Kostya, I have never felt so good.
1513
1514
1515
1516
1517