FobBattery is an independent review site that prides itself on unbiased reviews. I am not affiliated with any manufacturers and do not accept paid reviews. When you buy through my links, I may earn a commission which helps me purchase more key fobs for testing. - Scott
The Ram 2500 is an upgraded version of the Ram 1500. With more torque, higher towing capacity, and leather seats standard, the 2500 justifies its higher price tag.
For other Ram models, see our Ram key fob battery page.
| MODEL | FOB | YEARS | BATTERY | BUY BATTERY |
| --- | --- | --- | --- | --- |
| 2500 | Rectangular | 2019, 2020, 2021 | CR2450 | Check on Amazon |
| 2500 | Teardrop | 2010, 2011, 2012, 2013, 2014, 2015, 2016, 2017, 2018, 2019 | CR2032 | Check on Amazon |
How to replace the Ram 2500 "Rectangular" key fob battery (2019, 2020, 2021)
Scroll down to see a full video tutorial or keep reading for a step by step guide.
What you will need:
1x CR2450 battery
Flat-head screwdriver
Start by pressing the silver button on the side of the key fob to release the internal key. Next, look at the bottom of the device, there are two openings next to the keyhole, along the seam of the back piece of plastic. Take a flathead screwdriver and push it into an opening and, with a prying motion, pop off the back of the key fob.
From here, you can remove the battery with your fingers. Take a new CR2450 battery and slide it into place, positive side up. All that's left to do is click the back of the device back on. It's that simple!
This is the battery for this Ram 2500 "Rectangular" key fob:
How to replace the Ram 2500 "Teardrop" key fob battery (2010, 2011, 2012, 2013, 2014, 2015, 2016, 2017, 2018, 2019)
Scroll down to see a full video tutorial or keep reading for a step by step guide.
What you will need:
1x CR2032 battery
Flat-head screwdriver
First, look to the bottom of the device. Notice the seam between the two halves of the key fob. Take your flathead screwdriver and carefully insert it into the seam, wiggling as you push. Once the tool is inside, twist until the two halves of the device pop open.
Now, carefully remove the rubber piece. Next, use your finger or screwdriver to gently lift the battery out of its housing. Take a new CR2032 battery and click it into place positive side down. Finally, set the rubber buttons back on top and click the front piece of plastic back into place.
This is the battery for this Ram 2500 "Teardrop" key fob:
Amazon Basics 4 Pack CR2032 3 Volt Lithium Coin Cell Battery
IN THE BOX: 4-pack of CR2032 3 volt lithium coin cell batteries; replacement for BR2032, DL2032, and ECR2032
DEVICE COMPATIBLE: Ideal for watches, calculators, key fobs, Apple TV remotes, and other small electronics
DESIGNED TO LAST: 8-year leak-free shelf life
Sours: https://fobbattery.com/vehicles/ram/2500-2/
How to Program a Dodge Key Fob
Get More Service TipsSchedule Service
If you're like most of our Chatham customers, you like the convenience of keyless entry. By now, most of us have gotten used to the convenience of being able to unlock or lock all of your car's doors from a distance with just the push of a button. But what happens if your car suddenly stops recognizing your key fob?
Don't panic! The friendly service staff at Green Dodge in Springfield will be happy to help. They're experts at Dodge key fob programming. We've also put together the handy guide below on how to program a Dodge key fob yourself.
Dodge Key Fob Programming: Step-by-Step Guide
Dodge key fob programming is a breeze and can be done in less than five minutes, which is something DIYers should be glad to hear! Just follow these six easy steps:
Get behind the wheel of your vehicle and lock the door with your key fob within ten seconds after entry.
Put your key in the ignition and turn it on while holding down the "UNLOCK" button.
Hold down both the "UNLOCK" button and the "PANIC" button, then release them both at the same time.
Hold down both the "UNLOCK" button and the "LOCK" button, then release them both at the same time.
Press "UNLOCK" again.
Test to see if your car now recognizes the key fob by getting out of the vehicle, locking it, then trying to unlock it with the key fob.
What If the Key Fob Still Doesn't Work?
If after completing the above process you're still getting no response from your car when pushing any of the buttons on your Dodge key fob, programming may not be the answer. It may simply be a matter of the battery being dead. In that case, replacing the battery should fix the problem. If you're still having issues, schedule service with us!
Trust Your Car to the Service Experts at Green Dodge
If you found our guide on how to program a Dodge key fob to be helpful, you might enjoy our other tips and tricks, like our guides to engine air filter replacement and resetting your check engine light. And, of course, our friendly experts are ready to help you with any of your automobile service and repair needs. While you're here, check out our service specials. We're just a short drive away from Decatur, so feel free to drop by or contact us any time!
Sours: https://www.greendodge.net/service-department/service-tips/how-to-program-dodge-key-fob/
Easy to Follow Step-by-step Key fob remote Programming Instructions
We strive to provide convenience to our customers with free keyless entry remote fob programming instructions for every single vehicle that we sell on NorthCoast Keyless.
Many people don't know that they can purchase their own replacement vehicle entry remote, save up to 70% off of marked up Dealership prices, and program the replacement remote to their vehicle themselves. We know how good it feels to save money and do something yourself; and we aim to make it as painless as possible for you!
Free Key Fob Remote Programming Instructions for a 2020 RAM Truck (1500, 2500, 3500)
---
SORRY, THERE ARE NO KEYLESS ENTRY REMOTE SELF-PROGRAMMING INSTRUCTIONS FOR THIS VEHICLE.
The Manufacturer decided to not produce this vehicle with self-programming capabilities.
You must get an Automotive Locksmith to program the remote to your vehicle for you.
If your vehicle requires professional programming we tell you, so you're not left with any doubt and searching all over the internet.
It's still much cheaper to purchase a remote from NorthCoast Keyless and get it programmed by a Locksmith rather than buying from a Dealership!
We strongly recommend calling a Local Auto Locksmith for help here.
Find a Local Automotive Locksmith instantly by using our search tool below:
Find a Local Auto Locksmith
For best results, just search "
auto locksmith [YOUR ZIPCODE]
" OR "
auto locksmith near me
"
Custom Search
---
If you have any difficulties with programming your vehicles, contact us at [email protected].

MONEY BACK GUARANTEE
We offer a No Questions Asked Money Back Guarantee on all of our products!If you can't get it to work for your vehicle–reach out!We'll get you your money back.

FAST & FREE SHIPPING
ALWAYS! First Class USPS shipping is always shipped for free for all Domestic (US) customers in less than ONE business day. No ifs, ands, or buts!

CUSTOMER SUPPORT
Have a question for us? Reach out! We're here for you. We will work with you to solve your issue rather than just having you return an item without a solution like some of the big box online stores do.

SAVE 70% OVER DEALERSHIPS
We've worked hard to create a network of reliable and reasonably priced suppliers that allow us to give you rock bottom prices.You're also not paying for huge fancy offices or sports cars for our Owners. We always will be just regular people tryin' to make a livin' not a killin'!
NorthCoast Keyless Free Programming Instructions Disclaimer:
We worked hard to provide these instructions to our customers. We checked multiple sources to ensure that this information is complete and accurate. However, please understand that we cannot be held liable for any loss due to incorrect use of the programming instructions from www.northcoastkeyless.com.
If you cannot program your remote with the instructions that we provide or encounter any discrepancies, please contact us at [email protected] and we'll make sure that you're taken care of.
This entry was posted in Dodge Programming, Free Programming Instructions, RAM Programming and tagged 1500, 2020, 2500, 3500, Dodge, RAM, Ram Truck. Sours: https://northcoastkeyless.com/2020-dodge-ram-truck-keyless-entry-remote-fob-programming-instructions/
2019 Ram No Key Fob Detected
Remote start added to 2020 Tradesman
Just to clarify- yes, you can enable the remote start setting with AlfaOBD, but you still need to have the dealer program the new fob with the remote start button on it. Therefore, it's not absolutely necessary to use AlfaOBD to enable remote start, since the dealer can add the XBM sales code for remote start when they program the fob.
There is a "kit", and all it consists of is two fobs and the hood latch with it's wiring. If you already have a connector with wires plugged into your hood latch, then all you need is a fob.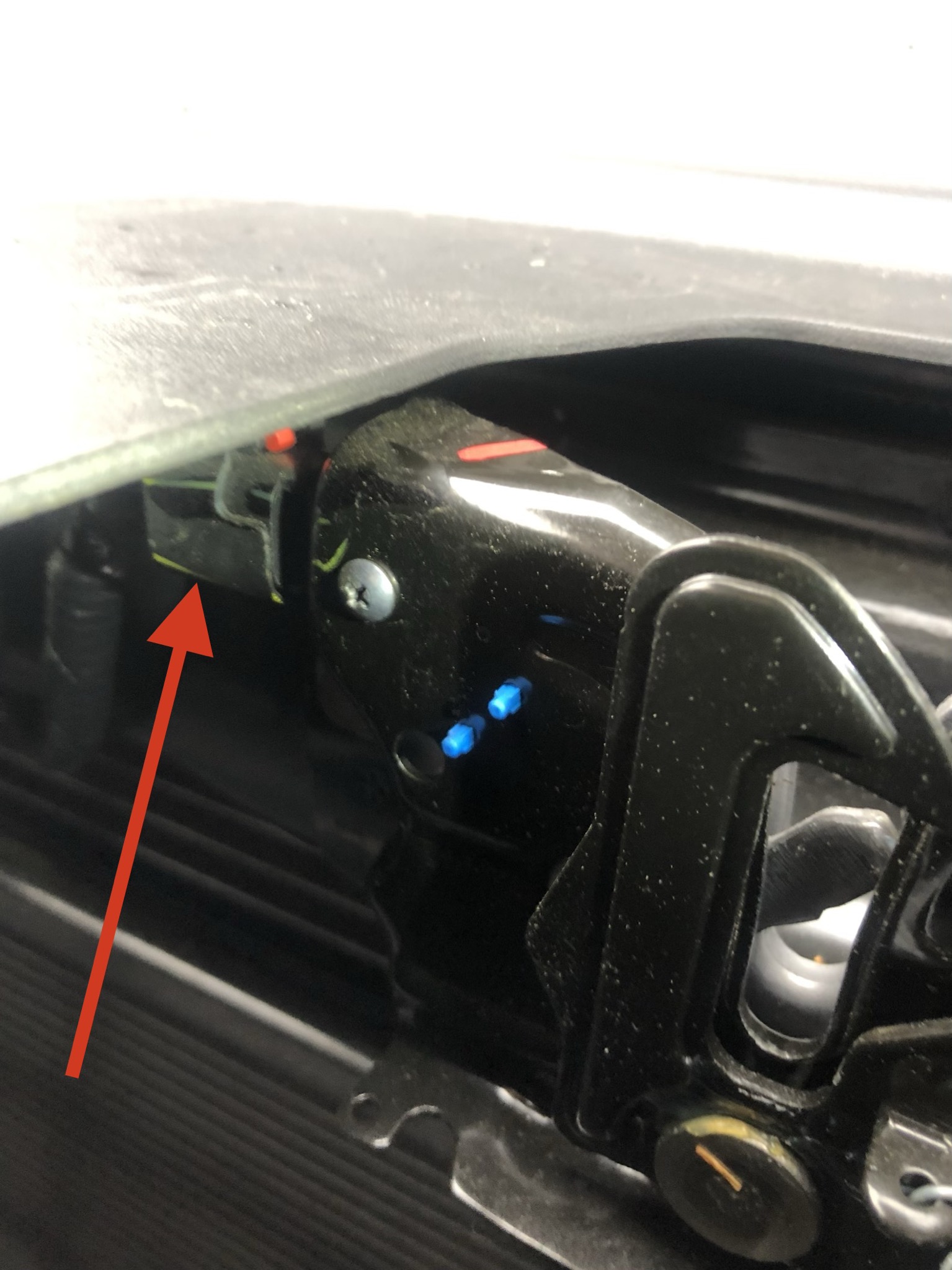 If you're buying a fob, you might as well get the one that has the remote tailgate release on it also, as they may be able to add that sales code at the same time. The sales code for remote tailgate release is JKR. @g00fyhas a tradesman, and they were able to add it, but I know of another member that has a big horn, and they weren't able to add it. I suggest before you choose a fob, call the service department at a dealership, and ask them if the sales code JKR is available to add to your VIN. If so, tell them you'd like to schedule an appointment to have sales codes XBM and JKR added, and a fob programmed that you are supplying. Here's a fob with remote start and tailgate release - https://www.uhs-hardware.com/produc...-5-button-smart-key-pn-68374994ab-gq4-76t-oem
Here's one with remote start only- https://www.uhs-hardware.com/produc...-4-button-smart-key-pn-68365327ab-gq4-76t-oem
*EDIT* 11/17/20- I would no longer recommend UHS hardware for fobs unless they can guarantee you are getting a brand new one. Multiple reports of members getting refurbished from them, and they won't program.
Sours: https://hdrams.com/forum/index.php?threads/remote-start-added-to-2020-tradesman.2401/
Fob 2020 ram 2500 key
How to Program Dodge RAM Key Fob
When you bring home a new RAM SUV or truck to Cedar Rapids, you need to know how to program Dodge RAM key fob for your vehicle. If you recently needed a RAM key fob battery replacement, you'll need directions on how to reprogram your key fob. Whichever category you fall into, our service department can help. Learn how to program a RAM key fob battery below!
If you're still unable to program your RAM key fob to your vehicle after reviewing our directions, contact us for further assistance. You can also schedule a service appointment to have us program your RAM key fob for you!
Contact UsService Department
How to Program Dodge RAM Key Fob Step-By-Step Guide
Programming a RAM key fob is easy with our step-by-step guide. In a few quick steps, you can start enjoying the convenience of remote access to your vehicle and more.
Get into the driver's seat of your RAM and lock your doors from the inside with your key fob within 10 seconds of entry.
Insert your RAM key fob into the ignition and switch it to "RUN" while pressing the "UNLOCK" button.
Press and hold the "UNLOCK" and "PANIC" button simultaneously, then release them at the same time.
Press "UNLOCK" and "LOCK" buttons simultaneously, then release both.
Press the "UNLOCK" again.
You've completed the programming sequence.
How to Get A RAM Key Fob Battery Replacement
Replacing your RAM key fob battery is simple. Order a new RAM key fob from our service center or another RAM certified dealership near Williamsburg. How to reprogram a Dodge RAM key fob is the same as programming a key fob for the first time. Once you've gotten your new key fob, follow the steps above.
Consult Our Service Experts with RAM Maintenance Questions
Whatever service questions you have, we can answer them at Thys Automotive Family. We're happy to help Blairsville and Williamsburg car owners like you keep your RAM truck in good repair. Make sure to schedule routine maintenance to keep your truck's vehicle history report looking its best. Explore our service tips for more at-home maintenance guides. We can tell you how to sanitize your car and offer an estimated timetable for how often you should change your oil.
Sours: https://www.thysautogroup.com/service/service-tips-tricks/how-to-program-ram-key-fob/
Programming a smart key to a 2020 Dodge ram - AutoProPAD
Silent. They were driving towards us in a big black jeep. I bent down so they wouldn't see me.
You will also like:
Everything was correct. I got up, Jackdaw too. Nikolai Ivanovich slapped Irochka on the ass. Go prepare something for the table.
2117
2118
2119
2120
2121