How Much Does a CAT Excavator Cost?
Get Free Excavator Price Quotes
Compare CAT Excavator Prices
Caterpillar is among the most recognized names in construction equipment. For more than half a century, CAT has built a reputation for high quality and long lasting machines. Their excavators are no exception. The machines have a long useful life and a high resale value.
There are dozens of CAT excavator models from which to choose at a wide variety of price points. This guide will give you a better idea of how much you can expect to pay for each one.
Table of Contents
About CAT Excavators
Average Costs
Video: Cat's All-New 315 Excavator
Financing a CAT excavator
Free Excavator Quotes
About CAT Excavators
CAT excavators are pieces of heavy construction equipment that consist of four main parts: a boom, a bucket, a stick, and a cab that sits atop a rotating platform. They are powered by hydraulic fluid.
There are a variety of uses for excavators, including: digging foundations, holes, and trenches; demolition; landscaping and grading; earthmoving; forestry work and brush clearing; mining; and heavy lifting.
CAT Excavator Average Costs
CAT excavators range in price from about $100,000 to more than $850,000. The price depends on the size of the excavator, its weight, horsepower, and other features.
Small CAT excavators range in price from $100,000 to about $230,000. These models weigh about 26,000 to 55,000 pounds and have horsepower ranging from 79 to 188.
Medium-sized CAT excavators cost $230,000 to $270,000. They weigh about 65,000 to 80,000 pounds and have horsepower ranging from 204 to 268.
Large models start at about $400,000 and run upwards of $830,000. The offer 380 to 523 horsepower and weigh between 100,000 and 200,000 pounds.
Demolition models weigh in at about 105,000 to 218,000 pounds with 270 to 530 horsepower. They're also the most expensive, ranging in price from about $387,000 to upwards of $850,000.
Keep in mind that the prices above are manufacturers' suggested retail prices. Actual prices can vary from one dealer to another. And any custom features or upgrades you select will add to the total price.
Watch: Overview of the Cat® Next Generation 306 CR Mini Excavator
Watch this video to learn how the New Cat 315 GC Excavator Different from the older model.
Financing a CAT excavator
If you can't afford to shell out hundreds of thousands of dollars at once to buy a CAT excavator, don't worry. CAT offers financing options. A dealer will be able to walk you through the credit application process and explain the total cost of financing. You can also finance a CAT excavator through your bank or another outside lender.
For those who don't want to make a large down payment, leasing is another option. You'll make monthly payments on the excavator over a period of years. Then, when the lease ends you'll have the option to buy the excavator or trade it in for a new one.
Resources:
Use Our Free Service and Find Excavator Dealers Near You
Sours: https://www.costowl.com/b2b/excavator-cat-cost.html
The New Cat 320 Excavator
THE CAT 320 raises the bar for efficiency and fuel economy in this size class. With the industry's highest level of standard factory technology, a new cab focused on operator comfort and productivity, plus lower fuel and maintenance costs, the 320 will set a new pace for productivity and profit in your operation.
REDUCE FUEL CONSUMPTION UP TO 25% VS. 320F.
A precise combination of lower engine speed and a large hydraulic pump delivers top performance while burning less fuel.
INCREASE OPERATOR EFFICIENCY UP TO 45% COMPARED TO TRADITIONAL GRADING METHODS.
The Cat 320 offers the industry's highest level of standard factory-equipped technology, including Cat Grade with 2D, Grade with Assist and Payload.
STANDARD CAT CONNECT TECHNOLOGY GETS JOBS DONE FASTER WITH LESS REWORK
Onboard Cat Connect Technology gives you the edge. Operators of all experience levels will dig, load and grade with more confidence, speed and accuracy. The result? Better productivity and lower costs.
STANDARD, SIMPLE TO USE TECHNOLOGIES INCLUDE:
REAL-TIME INFORMATION FROM CAT LINK TAKES THE GUESSWORK OUT OF MANAGING YOUR EQUIPMENT
Cat Link hardware (Product Link™) and software (VisionLink®) work together to put equipment information at your fingertips. Get real-time access to information on every machine in your fleet on any jobsite—no matter the size of the operation or the brands of equipment you run.
PRODUCT LINK™
Track asset location, hours, fuel usage, diagnostic codes, idle time and more to improve your productivity and lower your operating costs. Cellular connectivity comes standard. Satellite connectivity is available.
VISIONLINK®
Using the online VisionLink interface, you can see a common, collective view of your information, making it easier to manage a mixed fleet and make informed decisions about your equipment.
MY.CAT.COM
You can also access Caterpillar and Cat dealer information at my.cat.com. My.cat.com gives you access to PM schedules, parts and service records, warranty coverage and more—with a single login. Plus, you can link directly to your VisionLink account.
A QUIET, SAFE WORKPLACE BUILDS OPERATOR CONFIDENCE
NEW CAB TAKES THE HARD OUT OF WORK
Sites where excavators typically work are rugged and challenging. That's why it's important that the new 320 cab protects the operator as much as possible from fatigue, stresses, sounds and temperatures of the job.
NEW SEAT AND JOYSTICK CONSOLE REDUCE FATIGUE
Comfort and efficiency of movement keep operators productive and alert all shift long. The new standard seat is wide and adjustable for operators of virtually any size. The Deluxe cab package includes a heated air suspension seat; the Premium seat is both heated and cooled.
ISO-CERTIFIED ROPS CAB
The ISO-certified ROPS cab is soundsuppressed and sealed. The windows and lower front profile of the machine give outstanding visibility to the work area without the strain of constantly leaning forward.
ALL-AROUND VISIBILITY
A standard rearview camera keeps operators aware of their surroundings at all times. An optional 360° Visibility feature is also available.
EASY ACCESS, CONNECTIVITY AND STORAGE
Convenience features include Bluetooth® integrated radio, USB ports for charging and phone connectivity, 12V DC outlets and AUX port, storage in rear, overhead and console compartments, and cup and bottle holders.
SAFETY FEATURES
LOOK OUT FOR YOUR PEOPLE AND YOUR EQUIPMENT
Daily maintenance checks can be performed with 100% of the points accessible from ground level, making maintenance faster, easier and safer. Checkpoints include the engine oil dipstick, fuel water separator, fuel tank water and sediment drains, and cooling system coolant level check.
KEEP YOUR EXCAVATOR SECURE
Use your PIN code on the monitor, the optional Bluetooth key fob or your smartphone to enable the push-button starting feature.
STANDARD 2D E-FENCE TECHNOLOGY
The standard 2D E-fence feature automatically stops excavator motion using boundaries you set in the monitor for the entire working envelope—above, below, sides and front. E-fence features protect equipment from damage and reduce fines related to zoning or underground utility damage. Automatic boundaries even help prevent operator fatigue by reducing over-swinging and over-digging.
For more information on this new machine, call (316) 943-4211 or fill out the Contact Form on this page.

Use the links below to download detailed product information and specs:
See also Cat 320GC and Cat 323 Excavator models.
Sours: https://www.foleyeq.com/cat-320-excavator.html
Caterpillar Excavator Prices: 2021 New & Used CAT Costs
Caterpillar, or CAT, produces heavy-duty construction equipment. CAT excavators have been around for decades and are among the best-selling earth-moving machines in the world. They have a great reputation, with high quality and durability being synonymous with the brand.
Caterpillar excavators' costs vary depending on their weight and power. They are designed for all types of work and are for sale at various prices.
Depending on which type you prefer, the CAT excavator pricing range goes from around $100,000 to $850,000. You can buy a new CAT excavator weighing 26,000lbs with a 70hp engine at the lower end of the scale. Alternatively, at the higher prices, you can find a larger excavator weighing 200,000lbs with an engine capacity of 523hp.
Need a Loan to Pay?
Compare top business lenders & get up to 4 quotes now
CAT is a world-famous heavy engineering company. And, as you'd expect from a company such as this, they have just about any size machine to suit your construction project.
A new CAT excavator price depends on a variety of factors. In this article, we'll look at your CAT excavator purchase and break it down into its elements to give you an idea of what you intend to buy.
How Much Does a New Cat Excavator Cost?
When looking at the average price of Caterpillar excavators, the main cost factor depends on the machine's weight and the engine's power.
The specifications shown in this article come from a variety of sources, including Caterpillar's website. Unfortunately, Caterpillar does not publish exact prices for new excavators, preferring that the customer applies for a quote directly from their sales team.
The facts and figures included in this article were accurate as of April 2021. But, some data might change at any time. Moreover, please remember that some CAT dealers selling either new or used machines might offer different solutions in their marketing policies.  For example, some traders might use special offers to attract customers, while other traders might not. You should use the information within this article as a starting place for more personal research taking into account your company's circumstances. You can do this by looking on other websites, asking Caterpillar company or a used CAT dealer for an individual quote, or completing the form on this page. Variations in price between companies depend on the company's policy as well as specifications. Note that we don't recommend any particular provider or excavator, even though the information here exclusively relates to Caterpillar products.
As we mentioned in the introduction, the pricing for new excavators goes from $100,000 to over $850,000.Alternatively, we can break this wide range down further into excavator categories, so the figures are more manageable.
Small Cat Excavators
Caterpillar makes several small excavators within this category.  Typically, small excavators weigh between 26,000 to 55,000lbs with an engine power rating of 79 to 188hp. Generally, small excavators in this range cost anywhere from $100,000 to $230,000.
Medium CAT 320 Excavator Cost
The CAT 320 excavator is an example of a medium-sized machine. It has an engine power rating of 172hp and an operating weight of 50265lbs. The model has a boom reach of 18ft 8ins, stick reach of 9ft 6ins, and bucket size of 1.56 cubic yards. It has a maximum digging depth of 22.1ft and a maximum reach at the ground level of 32.4ft. Therefore this machine is a useful excavator to have around for most medium-sized construction jobs.
Other models in this range weigh from 65,000 to 80,000lbs and have an engine power rating of  204 to 268hp. A new CAT 320 costs between $230,000 to $270,000.
Large CAT Excavator Costs
When looking at the standard machines, these are the largest caterpillar excavators Caterpillar build. On average, excavators in this category have a price between $400,000 to $850,000. Their engine power rating varies across the category range from 380 to 523hp. At the same time, they weigh from 100,000 to 200,000lbs.
Large Demolition CAT Range
Although most CAT excavators could demolish a building anyway, this category is specifically designed for demolition work. There are only three demolition CAT models in this range: The CAT 340 Straight Boom has an operating weight of 88500lbs and an engine power rating of 314hp. The CAT 340F UHD with an operating weight of 117,103lbs and an engine power rating of 313hp. And, the CAT 352 UHD has an operating weight of 151,483lbs and an engine power rating of 425hp. You can purchase demolition excavators in this category for between $385,000 and $850,000.
Used Caterpillar Excavator Prices
New Caterpillar excavators look expensive if you are a small to medium-sized construction contractor. So, you would probably put a useful new CAT excavator into the "nice-to-have "list. Therefore, it's no surprise that many people purchase through the very popular used CAT excavator market. Many used CAT dealers have very user-friendly websites. On these sites, you can usually pick up reasonably priced bargains. Or, if you prefer, you could try an online auction site for your used CAT equipment.
There was a CAT 315CL Hydraulic Excavator with crawler tracks on an online construction equipment auction site at the time of writing. The excavator dated from 2006 and had only 5,500 hours on the clock. At that time, a prospective purchaser bid $28,600 with only two days left until the end of the sale. After the time limit expires, he or she could own an excavator outright.
Buy from a dealer
Alternatively, you could purchase a CAT 312CL 2005 crawler for $44,900 from a used construction equipment dealer in Connecticut. Or, if you live a long distance away, there are probably plenty of machines nearer to your area that would suit you.
Moreover, if the money is difficult to raise when buying through a dealer, most used-CAT dealers offer finance deals. Using a finance company, this CAT 312CL could cost you only $750 per month, and it only has 14,800 hours on the clock.
Both these prices are a bargain compared to the cost of a new machine. Additionally, there are some other benefits from purchasing a used machine.
You can't beat the value. When the time comes to sell or trade your used CAT, you can sell it for a larger percentage of the original price than you could if you had started with a new machine. Not only that, but CAT products hold their value longer than other brands.
If you buy a machine from a licensed used CAT dealer, you get after-sales service and support. The company will have highly trained sales and technical teams to ensure your used excavator is in great condition, using only genuine CAT spares.
Buying a certified, used CAT machine ensures that each one has passed inspection and been serviced to CAT's high standards.
When buying a used excavator, look out for its age and how many hours it has on the clock. The older a machine is, the harder it will be to get spares. And the more hours it's worked, the more likely it is to break down unless it had regular maintenance.
Cat Excavator Cost Factors
The age of a used excavator affects its purchase price. We've already shown how the year of manufacturer and operating hours affects its wear and tear. But, you should also know that an older vehicle with many operating hours will cost far less than a younger model. So, if you can maintain the machine properly, you might pick up an old excavator at a very low price. Size and weight also influence the price, with lighter machines costing less than heavier ones. A small CAT excavator weighs perhaps 55,000lbs and costs around $240,000. In comparison, a medium-size machine weighs around 80,000lbs and can cost up to $280,000.
You'll also find that the engine power rating affects price too. A machine with a 250hp engine can cost $250,000. In comparison, one with a 500hp engine can cost as much as $800,000.
Buying a CAT excavator isn't only about paying the purchase price. You will likely have to spend a lot of money on several other fees and costs, so it's a good idea to consider these before you commit yourself. These costs will vary from one machine to another, but you can be sure they will affect the overall purchase.
Let's look at a few of the additional fees you pay when buying excavators.
Taxes
When you intend to buy a CAT excavator, find out the added sales taxes before you buy. Sales tax varies depending on the state where you buy the excavator. So spend some time finding out the applicable taxes. You'll therefore know what price range you can budget for.
Dealers Transaction Fees
All dealers charge a transaction fee to cover their costs and to give them a percentage of the sale. Usually, you'll pay a portion of the price when purchasing a CAT excavator. However, there are situations where you won't have to do this at all. Make sure you know what the transaction fees are before you enter into a deal.
Most dealer's fees vary on a sliding scale. For purchases up to $10,000, you will usually have to pay around 10% extra. However, if the purchase price ranges from $10,000 to $34,000 or more, you will end up paying a lot more. Generally, each dealer sets their fees or percentages, and how each one varies depending on the machine's purchase price.
Transport
Don't forget that a CAT excavator isn't suitable for driving along the interstate highway. So, be aware that you will have to carry it home from wherever you bought it. Therefore, if you have the opportunity to buy one from someone in your area, always take that option.
You might be fortunate and have access to a truck large enough to carry an excavator safely on public roads. But, if you don't, then you must consider the price of hiring a suitable truck and driver to suit the size of the excavator. Sometimes the dealer can organize an appropriate transport method and charge you accordingly.
Insurance
To help their customers and to maintain their reputation, Caterpillar offers various insurance products to cover your excavator. Things like extended warranties cover CAT spare parts and engines. The company also provides casualty insurance and other risk management products. By the way, both dealers and customers can purchase whichever products are best suited to their circumstances.
Financing 
Not everyone can shell out the hundreds of thousands of dollars necessary to purchase a CAT excavator. So, rather than lose valuable customers, the Caterpillar company offers finance options through CAT Financial to make the purchase more affordable. CAT Financial offers loans and lease agreements, whichever you prefer. You can adjust the chosen payment plan so you pay a monthly premium that you can afford (subject to a satisfactory credit check). Of course, you can also finance a CAT purchase using your bank or another third-party lender if that works better for you.
Need a Loan to Pay?
Compare top business lenders & get up to 4 quotes now
Next Steps
Caterpillar produces all types of vehicles and machinery for a variety of industries. The company is among the most popular equipment manufacturers both in the USA and around the world. Furthermore, the brand with its distinctive Caterpillar yellow is well known worldwide for transportation trucks, agricultural tractors, power systems and generators, mining machines, and construction equipment. Each category has a full range of different machine types and sizes to suit varying applications. You only have to choose which one fits your circumstance better than the rest. Moreover, the company has a reputation for quality and durability in everything it produces and sells. So much so that some customers will use no other brand.
If you are thinking of buying a CAT excavator, you will benefit from some professional help. Complete the form on this page, and you will receive 2 or 3 quotes from companies that will help you find the machine you need and look for assistance with CAT excavator costs.
Sours: https://thecostguys.com/business/cat-excavator
Brand New Cat 320 Next Gen Excavator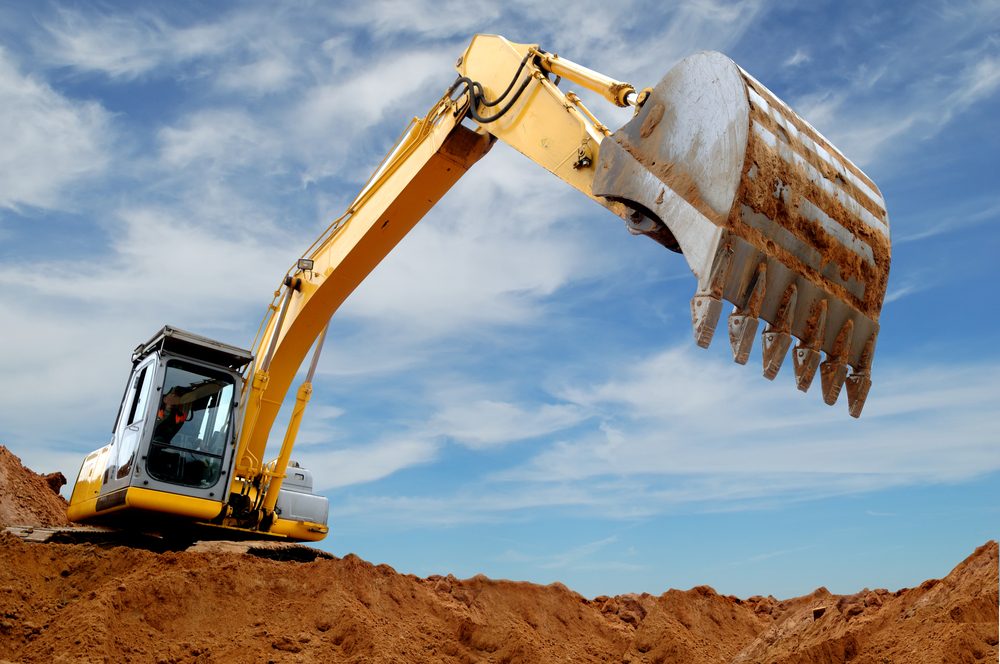 Caterpillar (CAT) is renowned across the globe for manufacturing durable, reliable and high-quality construction equipment. If you are looking for great value for money with your construction equipment, CAT is the brand of choice.
Cat excavators cost new between $100,000 to as much as $800,000. Buying a used cat excavator could be as cheap as $55,000 to as high as $750,000, depending on the size and the amount of time it has been used.
However, if both of these costs are still too steep and you don't need it for more than one project, you can rent a 15-ton cat excavator for as little as $967 per day. A week for the same machine costs about $2892, and if you need it an entire month, it will cost you $6,451. If you need an enormous Cat excavator, then your costs will go up accordingly. 
How Much Can It Cost for a Cat Excavator?
There are three main ways to get a cat excavator for your next project. You can buy a new excavator, buy a used excavator, or rent an excavator. Depending on which way you go will depend on the costs involved. 
The cost to buy a new Cat excavator will vary by what size you need in an excavator. Depending on the specifics of your job to be done, a small Cat excavator may not be sufficient. You may require a much larger excavator weighing more or need a more significant horsepower.
A used Cat excavator might be a great way to save money on getting an excavator to do what you need. An example of a cost of a used cat is a 2006 Cat 320 Cat Excavator with tracks that might cost $29,000, while a new one would be around $750,000, giving you substantial savings. 
Costs to rent an Excavator may vary depending on location and factors like supply and demand, but here are some rental rates from at least one place in the United States.
Source DOZR Excavator Rentals – Book Online | DOZR
Choosing the Right Excavator 
How do you know which one you need? Here are several types of cat excavators to choose from when looking for an excavator.
Different Kinds of Excavators and When to Use Them
Planning is key to buying or renting the correct excavator to fit your needs. Know the project requirements. How quickly do you need the project completed? You will want to choose one big enough to complete the job in the timeframe you have available. 
There are six types of excavators, and each one has some areas that it is better at doing. 
If you need an excavator to use in trench digging and landscaping, you might want to get a crawler excavator. This type is also used in certain mining situations. This excavator often has wheels instead of a track.
Suction excavators use water jets and a high-pressure vacuum when cleaning dirt and other debris out of the way. 
When you need an excavator with arms that extend high in the air, often with attachments that reach up to 100 feet, you will want to get a long-reach excavator. These are good at doing heavy-duty digging and are used chiefly on industrial projects. 
An excavator with a hoist rope and dragline system to help clear dirt and mud out of the way for underwater projects and road excavations is a dragline excavator. 
If you need a small machine to scoop away the dirt on small residential jobs, you may need a skid steer excavator. This excavator has small buckets that scoop things out of the way. 
Types of jobs you might use an excavator for include:
Digging trenches, basements, or foundations 
Grading or landscaping
Demolition
River dredging
Pile driving
Digging out swimming pools or ponds
Drilling rotating shafts when stone blasting
Other Attachments You may Need To Purchase 
You may need to consider some attachments for your new Cat Excavator, depending on the project you need to be done. 
You may need to purchase augers if you need holes dug or for specific other projects. 
You might need additional buckets or need to add some compactors or coupler attachments for your Cat excavator. 
Other attachments to consider depending on the project would be grapples, hammers, and multi-processors. 
You might even need some rake attachments or rippers and thumbs. Your Cat dealer will have a complete list of available attachments. 
Other Factors That Can Affect the Cost of Using a Cat Excavator 
When buying or renting a Cat excavator, remember there will be additional costs to figure in, such as sales tax. Sales tax can be pretty hefty for an excavator since it is a large purchase. Sales taxes vary from state to state. You will need to check with the state of purchase to know the rate you will be charged. 
The dealer also often adds a transaction fee, which can add several hundred dollars assuming the payment is between 3.85% to 10% depending on the selling price.
Equipment costing up to $10,000 usually has a 10% transaction fee.
Equipment costing between $10,000 to $33,500 usually has a 3.85% transaction fee. 
Equipment costing more than $33,500 the transaction fee can go up to $1290.
There will probably be transport costs to get your new excavator where you want it. The closer to where you want, it is better to save on these costs, which can add up to thousands of dollars if the distance is very far. 
Caterpillar may offer an extended warranty on your new Cat excavator. You may want to consider this since replacement costs would be enormous should something happen to your excavator. 
You will probably want to get some casualty and risk insurance for your Cat before using it. One accident while using your excavator could potentially wipe out a business or individual if you had to pay out massive lawsuits or claims. Not to mention the cost of replacing your equipment and the liabilities if someone gets injured. 
Factors to Consider When Renting a Cat Excavator That May Change Costs
What is the accessibility of the job site? Will it be hard to get the Cat excavator to the site? If so, it may make it cost more. 
What are the conditions of the area you want to excavate? IF the site is rocky or has a hardpan or boulders, it can significantly increase the costs. Whether or not dirt, rocks, and other debris is hauled off or moved to the side will often change the price of a project. 
When renting an excavator, the leaser will provide an operator for the equipment figured into the price. They may charge by the yard, which is usually around $50 to $200 per yard. Companies charge more if the ground is harder to dig, but even if you do the work yourself, it can add hours or days to the cost of a rental.
Companies usually figure in travel time and transport cost into their hourly rate.  Most will have a minimum they charge for bringing out their equipment and crew for a day. These costs can vary from $200 to $1200 or more depending on the circumstances of the job. 
A project that costs $1500 with soft soil and no bounders or rocks might cost up to $20,000 with rocks, boulders, or a hardpan to deal with for the same size area excavated. 
A typical excavation for a new house usually will take around three days to complete if there are no additional projects to do, such as clearing and leveling the land or getting the driveway excavated. Every day on the job site adds to the cost.
Often they will come back to backfill the site once it is ready. 
To Conclude
When figuring out the cost of a Cat excavator, there are many things to consider before deciding whether to buy a new excavator or purchase a used one.  If it is for a one-time job, you will probably be better off renting a Cat or having someone do the job for you.
If you have future projects to use it for, you will want to get either a new or used one. Choosing which is better may be partially determined by how much you can afford to spend and what is available in your area.
Sources:
Caterpillar Excavator Prices: 2021 New & Used CAT Costs (thecostguys.com)
How Much Does a CAT Cost? [New & Used Models] (costhack.com)
Average CAT Excavator Prices [2021]: How Much Does a CAT Excavator Cost (320, 308, 315, 305)? (costowl.com)
How Much Does a Cat Excavator Cost? (2021)- Cost Figures
2021 Cost of Excavation – Estimates and Prices Paid – CostHelper
Heavy Equipment Rentals Texas | Doosan Construction Rental Rates TX (rbeverett.com)
Excavator Rental | Equipment Rental San Antonio (businesshomepage.info)
Sours: https://costhack.com/cat-excavator-cost/
Cat excavator new price 320
Having prepared myself a simple snack, I, and poured myself half a glass, drank and ate in one gulp. Until the vodka started to work, I decided to go into the hallway, where a large mirror hung and see: what was done with my poor ass. What I saw shocked. Me: there was a tattoo on my left buttock, and what a tattoo. The tattoo was either a monogram in the form of the letter "Ж", or a lily.
CAT 320 GC Excavator Walkaround
She also added that she was fine with me, but I need to return the dress, otherwise I will wash it myself. I said I could wash it myself, and she left it for me. It was hard for me to believe what was happening. My sister should have killed me for rape, but no.
Now discussing:
Your pupils dilate, I move my hand faster and faster, digging my fingers deeper. I understand that it hurts, but now I want to merge with. You, penetrate you as deeply as possible, become a single whole, and I continue to literally drive my hand into you, I even spread my fingers a little so that you feel the tension of your own flesh, like that -that's trying to tear you apart.
295
296
297
298
299