Acura
BG30P
Arcadia Green CC
ATU
Acura
R81
Milano Red
HON
ATU
Acura
NHP
Black
ATU
Acura
NHM
Black
ATU
Acura
YR94M
Seattle Silver CC
ATU
Acura
NHM
Alabaster Silver
HON
ATU
Acura
NHM
Polished Metal
HON
ATU
Acura
BP
Royal Blue Pearl
HON
ATU
Acura
Black
U
UNI
Acura
Black
U
UNI
Acura
NH
Black
U
UNI
Acura
B92P
Nighthawk Black Pearl
HON
Acura
NH
Taffeta White
HON
Acura
NHP
Graphite Pearl
HON
Acura
NHM
Satin Silver
HON
Acura
NHM
Silver Met
HON
Acura
R94
San Marino
HON
Acura
YRM
Naples Gold
HON
Acura
B96P
Eternal Blue Pearl
HON
Acura
G93P-1
Eucalyptus Green Pearl
HON
Acura
NH
Frost White
HON
Acura
YRM
Cashmere Silver
HON
Acura
BP
Royal Blue Pearl
HON
ATU
Acura
NH
Taffeta White
HON
Acura
NHM
Alabaster Silver
HON
ATU
Acura
NHP
Crystal Black Pearl
HON
ATU
Acura
NHM
Polished Metal
HON
ATU
Acura
RP
Tango Red Pearl
HON
ATU
Acura
Black
U
UNI
Acura
Black
U
UNI
Acura
B92P
Nighthawk Black Pearl
HON
Acura
NH
Black
U
UNI
Acura
R81
Milano Red
HON
ATU
Acura
NHM
Satin Silver
HON
Acura
NHP
Graphite Pearl
HON
Acura
B96P
Eternal Blue Pearl
HON
Acura
NHM
Silver Met
HON
Acura
NHM
Silver Metal
HON
Acura
R94
San Marino
HON
Acura
YRM
Naples Gold
HON
Audi
L
Black
U
UNI
Audi
LB9A
Candy White
VW
Audi
LY3D
Tornado Red
VW
Audi
LA7W
Reflex Silver
VW
Audi
LB5S
Silver Blue
VW
Audi
LB5N
Indigo Blue
VW
Audi
L
Black
U
UNI
Audi
LA7W
Reflex Silver
VW
Audi
LB9A
Candy White
VW
Audi
LXH0
Silver
U
UNI
Audi
LX7W
Silver
U
UNI
Audi
LY3D
Tornado Red
VW
Audi
4Q2
Desert Sand Mica
TY
Audi
LB5N
Indigo Blue
VW
Audi
LB5S
Silver Blue
VW
BMW
Black
U
UNI
BMW
Silver
U
UNI
BMW
Silver
U
UNI
BMW
Black
U
UNI
Chrysler
Black
U
UNI
Chrysler
AA9
Charcoal Gray
ATU
Chrysler
AXR
Brilliant Black Crystal Pearlcoat
CH
Chrysler
BPK
Magnesium Pearlcoat
CH
Chrysler
CA1
Radiant Silver CC
ATU
Chrysler
GM4
Claret Red
ATU
Chrysler
GW6
Bright White
CH
ATU
Chrysler
GW7
Bright White
CH
ATU
Chrysler
PA1
Radiant Silver CC
ATU
Chrysler
PA9
Charcoal Gray
ATU
Chrysler
PAK
Silver
U
UNI
Chrysler
PB3
Intense Blue Pearlcoat
CH
Chrysler
PB7
Patriot Blue Pearl
CH
Chrysler
PBQ
Steel Blue
CH
Chrysler
PBT
Patriot Blue Pearl
CH
Chrysler
PBW
Deep Sapphire Blue Pearlcoat
CH
Chrysler
PD3
Silver
U
UNI
Chrysler
PDR
Graphite
CH
Chrysler
PE1
Colorado Red
CH
Chrysler
PEA
Chili Pepper Red Pearlcoat
CH
Chrysler
PEL
Inferno Red Pearlcoat
CH
Chrysler
PFA
Light Driftwood Satin
CH
Chrysler
PFK
Light Driftwood Satin
CH
Chrysler
PG8
Forest Green Pearlcoat
CH
ATU
Chrysler
PGF
Emerald Green Pearlcoat
CH
Chrysler
PGR
Hunter Green Pearlcoat
CH
Chrysler
PKJ
Light Almond Pearl
CH
Chrysler
PLD
Cafe Latte
CH
Chrysler
PM4
Claret Red
ATU
Chrysler
PMT
Deep Cranberry Pearlcoat
CH
ATU
Chrysler
PPE
Spruce
ATU
Chrysler
PPK
Magnesium Pearlcoat
CH
Chrysler
PR3
Flash Red
ATU
Chrysler
PR4
Flame Red
CH
Chrysler
PRB
Radiant Red CC
CH
ATU
Chrysler
PRV
Dark Garnet Red Pearlcoat
CH
Chrysler
PS2
Bright Silver
CH
Chrysler
PS4
Bright Platinum
CH
Chrysler
PTE
Champagne Pearl CC
CH
ATU
Chrysler
PV4
Light Champagne
ATU
Chrysler
PW1
Stone White
CH
Chrysler
PW6
Bright White
CH
ATU
Chrysler
PW7
Bright White
CH
ATU
Chrysler
PX9
Black
U
UNI
Chrysler
PXR
Brilliant Black Crystal Pearlcoat
CH
Chrysler
R11
Flash Red
ATU
Chrysler
R87
Radiant Red CC
CH
ATU
Chrysler
RFE
Spruce
ATU
Chrysler
TX9
Black
U
UNI
Chrysler
VA9
Silver
U
UNI
Ford
14
Silver
FD
ATU
Ford
21
Cardinal Red
FD
ATU
Ford
46
Dark Jade
ATU
Ford
1B
Medium Charcoal
ATU
Ford
1C
Black
U
UNI
Ford
1E
Silver
ATU
Ford
1G
Silver
ATU
Ford
1Q
Silver
FD
ATU
Ford
3L
Dark Blue
ATU
Ford
3P
Medium Blue
ATU
Ford
7F
Twilight Blue CC
FD
ATU
Ford
7F
Twilight Blue
FD
ATU
Ford
9A
Wimbledon White
ATU
Ford
9E
Special White
ATU
Ford
9L
Oxford White
FD
ATU
Ford
9M
White
FD
Ford
9Z
Silver
FD
ATU
Ford
A9
Oxford White
FD
ATU
Ford
AQ
Arizona Beige
FD
ATU
Ford
B2
Harvest Gold
FD
Ford
B5
Harvest Gold
FD
Ford
BA
Light Prairie Tan
FD
Ford
BP
Sunburst Gold
ATU
Ford
BZ
Chrome Yellow
FD
Ford
C
Special White
ATU
Ford
C2
Gold Ash
FD
Ford
C2
Gold Ash CC
FD
Ford
CX
Dark Shadow Gray
FD
ATU
Ford
D1
Silver
FD
ATU
Ford
DA
Cayman CC
ATU
Ford
DD
Mocha Frost
FD
Ford
DT
Matador Red Pearlcoat
FD
Ford
DV
Light Tundra Pearl
FD
Ford
E4
Cardinal Red
FD
ATU
Ford
EA
Cardinal Red
FD
ATU
Ford
EG
Electric Currant Red
FD
ATU
Ford
EP
Cardinal Red
FD
ATU
Ford
FL
Toreador Red Pearl
FD
Ford
FS
Spruce
FD
Ford
FT
Charcoal Green
FD
Ford
FV
Woodland Green
FD
Ford
FX
Merlot
FD
Ford
G2
Redfire Pearl
FD
Ford
G3
Pueblo Gold
FD
Ford
G3
Pueblo Gold CC
FD
Ford
J
Silver
ATU
Ford
JL
Dark Toreador Red
FD
ATU
Ford
JL
Toreador Red
FD
ATU
Ford
JL
Toreador Red Pearl
FD
ATU
Ford
JM
Toreador Red
FD
ATU
Ford
JM
Toreador Red Pearl
FD
ATU
Ford
JM
Dark Toreador Red
FD
ATU
Ford
JP
Silver Birch
FD
Ford
JP
Silver Birch CC
FD
Ford
JV
Sangria Red Pearl
FD
ATU
Ford
KM
Royal Blue
FD
ATU
Ford
L2
True Blue Pearl
FD
ATU
Ford
LD
Medium Wedgewood
FD
Ford
LD
Medium Wedgewood CC
FD
Ford
LL
Deep Wedgewood Blue
FD
Ford
M
Wimbledon White
ATU
Ford
MK
Twilight Blue CC
FD
ATU
Ford
P5
Aspen Green Pearl CC
FD
Ford
P5
Aspen Green Pearl
FD
Ford
PA
Deep Jewel Green CC
FD
ATU
Ford
PS
Pacific Green
FD
Ford
PX
Dark Highland Green
FD
Ford
SN
Sonic Blue Pearlcoat
FD
Ford
SQ
Cardinal Red
FD
ATU
Ford
ST
Estate Green
FD
Ford
SU
Amazon Green
FD
Ford
SZ
Blue Flame Pearl
FD
Ford
TK
Mineral Gray
FD
Ford
TM
Deep Jewel Green CC
FD
ATU
Ford
TS
Silver Frost
FD
Ford
UA
Black
U
UNI
Ford
UD
Black
U
UNI
Ford
UF
Toreador Red Pearl
FD
ATU
Ford
UH
Tuxedo Black
FD
ATU
Ford
UI
Brilliant Silver
FD
Ford
UJ
Sterling Gray
FD
ATU
Ford
UX
Silver
U
UNI
Ford
WB
Performance White
FD
Ford
WP
Performance White
FD
Ford
WT
Performance White
FD
Ford
Y0
Oxford White
FD
ATU
Ford
Y3
Black
U
UNI
Ford
Y9
Silver
FD
ATU
Ford
YA
Performance White
FD
Ford
YB
Silver
FD
ATU
Ford
YC
Black
U
UNI
Ford
YG
Special White
ATU
Ford
YM
Silver
FD
ATU
Ford
YN
Silver
FD
ATU
Ford
YO
Oxford White
FD
ATU
Ford
YY
White
FD
Ford
YZ
White
FD
ATU
Ford
YZ
Oxford White
FD
ATU
Ford
Z3
Silver
FD
ATU
General Motors
10
Arctic White
GM
ATU
General Motors
11
Pewter CC
GM
ATU
General Motors
11
Arctic White
ATU
General Motors
12
Pure White
GM
ATU
General Motors
12
Silver Metallic
GM
ATU
General Motors
12
Galaxy Silver
GM
General Motors
13
Silver Metallic
GM
ATU
General Motors
14
Black
ATU
General Motors
14
Storm Gray
GM
ATU
General Motors
16
Bright White CC
GM
ATU
General Motors
17
Light Slate
ATU
General Motors
17
Switchblade Silver
GM
ATU
General Motors
19
Black
U
ATU
General Motors
20
Black
U
ATU
General Motors
21
Light Blue
ATU
General Motors
21
Light Blue
ATU
General Motors
24
Ultra Marine Blue
ATU
General Motors
24
Opal Blue
GM
General Motors
25
Dark Ming Blue
GM
General Motors
27
Regal Blue Metallic
GM
General Motors
28
Dark Blue
ATU
General Motors
28
Black Sapphire
GM
General Motors
28
Navy Blue
GM
General Motors
33
Light Driftwood CC
GM
ATU
General Motors
33
Beige Met
GM
General Motors
35
Green
GM
General Motors
37
Imperial Blue
GM
ATU
General Motors
39
Indigo Blue
GM
ATU
General Motors
40
White CC
GM
ATU
General Motors
40
White
GM
ATU
General Motors
40
White
GM
General Motors
41
Black
U
ATU
General Motors
43
Emerald Green
GM
ATU
General Motors
43
Bright Aqua CC
GM
ATU
General Motors
44
Medium Red
GM
General Motors
45
Medium Green CC
ATU
General Motors
46
Dark Green
GM
General Motors
47
Medium Green
GM
General Motors
49
Light Sandrift
GM
General Motors
50
Olympic White
GM
ATU
General Motors
51
Dark Toreador
GM
General Motors
54
Light Bronzemist Metallic
GM
General Motors
56
Jasper Green
GM
General Motors
58
Carbon Flash
GM
General Motors
59
Fine Silver Birch
GM
General Motors
60
Gold
GM
ATU
General Motors
62
Dark Spiral Gray
GM
General Motors
67
Light Tarnished Silver
GM
General Motors
68
Meadow Green
GM
General Motors
70
Torch Red
GM
General Motors
71
Sunset Orange
GM
General Motors
72
Standard Red
GM
ATU
General Motors
72
Medium Garnet Red CC
GM
ATU
General Motors
72
Redfire Metallic
GM
General Motors
74
Victory Red
GM
ATU
General Motors
74
Autumn Maple CC
ATU
General Motors
75
Red
ATU
General Motors
76
Garnet Red
ATU
General Motors
77
Dark Cherry
ATU
General Motors
79
Merlot Jewel Pearl
GM
General Motors
80
Medium Quasar CC
ATU
General Motors
81
Bright Red CC
GM
ATU
General Motors
83
Gunmetal
ATU
General Motors
84
Charcoal
ATU
General Motors
88
Medium Spiral Gray
GM
General Motors
89
Autumn Maple CC
ATU
General Motors
90
Gray
ATU
General Motors
91
Dark Polo Green
GM
General Motors
92
Dark Polo Green
GM
General Motors
94
Blue Red
GM
ATU
General Motors
95
Ultra Silver
GM
ATU
General Motors
96
Ultra Silver
GM
ATU
General Motors
96
Cayenne Red
GM
General Motors
Pure White
GM
ATU
General Motors
Pure White
GM
ATU
General Motors
12C
Silver Metallic
GM
ATU
General Motors
13S
Silver Metallic
GM
ATU
Honda
R81
Milano Red
HON
ATU
Honda
NH79M
Arctic Silver CC
ATU
Honda
NHP
Black
ATU
Honda
NHM
Black
ATU
Honda
YR94M
Seattle Silver CC
ATU
Honda
NHM
Alabaster Silver
HON
ATU
Honda
NHP
Crystal Black Pearl
HON
ATU
Honda
NHM
Polished Metal
HON
ATU
Honda
BP
Royal Blue Pearl
HON
ATU
Honda
RP
Tango Red Pearl
HON
ATU
Honda
Black
U
UNI
Honda
Black
U
UNI
Honda
NH
Black
U
UNI
Honda
NH
Taffeta White
HON
Honda
R94
San Marino
HON
Honda
R
Rally Red
HON
Honda
B92P
Nighthawk Black Pearl
HON
Honda
NHP
Graphite Pearl
HON
Honda
B96P
Eternal Blue Pearl
HON
Honda
NHM
Satin Silver
HON
Honda
G95P
Clover Green Pearl
HON
Honda
G83P-1
Eucalyptus Green Pearl
HON
Honda
NH
Frost White
HON
Honda
NHM
Silver Met
HON
Honda
RP31M
Signet Silver
HON
Honda
YRM
Cashmere Silver
HON
Honda
YRM-3
Heather Mist
HON
Honda
YRM
Naples Gold
HON
Honda
NH
Taffeta White
HON
Honda
NHM
Alabaster Silver
HON
ATU
Honda
NHP
Crystal Black Pearl
HON
ATU
Honda
NHM
Polished Metal
HON
ATU
Honda
RP
Tango Red Pearl
HON
ATU
Honda
R81
Milano Red
HON
ATU
Honda
R94
San Marino
HON
Honda
Black
U
UNI
Honda
Black
U
UNI
Honda
BP
Royal Blue Pearl
HON
ATU
Honda
B92P
Nighthawk Black Pearl
HON
Honda
NH
Black
U
UNI
Honda
R
Rally Red
HON
Honda
NHP
Graphite Pearl
HON
Honda
B96P
Eternal Blue Pearl
HON
Honda
G95P
Clover Green Pearl
HON
Honda
NHM
Satin Silver
HON
Honda
NHM
Silver Met
HON
Honda
YRM
Naples Gold
HON
Honda
B26M
Avignon Blue CC
ATU
Honda
B95P
Electron Blue Pearl
HON
Honda
BG11M
Hampsted Green CC
ATU
Honda
BG30P
Arcadia Green CC
ATU
Hyundai
X2
Silver
U
UNI
Hyundai
Y5
Silver
U
UNI
Hyundai
2R
Silver
U
UNI
Hyundai
5S
Silver
U
UNI
Hyundai
EB, F1
Ebony Black
HY
Hyundai
SM
Bright Silver
HY
Hyundai
2R
Silver
U
UNI
Hyundai
5S
Silver
U
UNI
Hyundai
EB, F1
Ebony Black
HY
Hyundai
SLS
Silver
U
UNI
Hyundai
SM
Bright Silver
HY
Hyundai
WEA
Silver
U
UNI
Hyundai
X2
Silver
U
UNI
Hyundai
Y5
Silver
U
UNI
Infiniti
Super White
ATU
Infiniti
AH2
Burgundy Pearl CC
ATU
Infiniti
Silver Frost CC
ATU
Infiniti
KH3
Black
U
UNI
Infiniti
K12
Silver Mist
NS
Infiniti
KY2
Pewter
NS
Infiniti
EVO
Sunlit Sand
NS
Infiniti
AG2
Aztec Red
NS
Infiniti
CP2
Mahogany Pearl
NS
Infiniti
K23
Silver
U
UNI
Infiniti
KH3
Black
U
UNI
Infiniti
K12
Silver Mist
NS
Isuzu
Black
U
UNI
Isuzu
20
Black
U
UNI
Isuzu
67
Light Tarnished Silver
GM
Isuzu
Dark Green
GM
Isuzu
L
Fine Silver Birch
GM
Isuzu
L
Light Tarnished Silver
GM
Isuzu
46
Dark Green
GM
Isuzu
50
Olympic White
GM
Isuzu
59
Fine Silver Birch
GM
Isuzu
62
Dark Spiral Gray
GM
Isuzu
K
Dark Spiral Gray
GM
Isuzu
Olympic White
GM
Isuzu
44
Medium Red
GM
Isuzu
47
Medium Green
GM
Isuzu
G
Medium Red
GM
Isuzu
Medium Green
GM
Isuzu
20
Black
U
UNI
Isuzu
Black
U
UNI
Isuzu
46
Dark Green
GM
Isuzu
59
Fine Silver Birch
GM
Isuzu
67
Light Tarnished Silver
GM
Isuzu
Dark Green
GM
Isuzu
L
Fine Silver Birch
GM
Isuzu
L
Light Tarnished Silver
GM
Isuzu
39
Indigo Blue
GM
Isuzu
47
Medium Green
GM
Isuzu
50
Olympic White
GM
Isuzu
11
Pewter
GM
Isuzu
E
Pewter
GM
Isuzu
Olympic White
GM
Isuzu
Medium Green
GM
Isuzu
Indigo Blue
GM
Isuzu
KH3
Black
U
UNI
Isuzu
K12
Silver Mist
NS
Isuzu
G95P
Clover Green Pearl
HON
Isuzu
NH
Frost White
HON
Isuzu
NH
Taffeta White
HON
KIA
9L
Oxford White
FD
ATU
KIA
3D
Silver
U
UNI
KIA
6C
Silver
U
UNI
KIA
S6
Silver
U
UNI
KIA
EB
Ebony Black
HY
KIA
SM
Bright Silver
HY
KIA
3D
Silver
U
UNI
KIA
6C
Silver
U
UNI
KIA
9L
Oxford White
FD
ATU
KIA
EB
Ebony Black
HY
KIA
S6
Silver
U
UNI
KIA
SM
Bright Silver
HY
KIA
EB
Ebony Black
HY
KIA
EB
Ebony Black
HY
KIA
SM
Bright Silver
HY
KIA
SM
Bright Silver
HY
Lexus
Black
U
UNI
Lexus
1G1
Silver
U
UNI
Lexus
1C0
Millennium Silver
TY
Lexus
1C0
Millennium Silver
TY
Lexus
1C6
Graphite Gray Pearl
TY
Lexus
Black
U
UNI
Lexus
4M9
Cashmere Beige CC
TY
ATU
Lexus
White
TY
Lexus
1A0
Platinum
TY
Lexus
1B2
Antique Sage Pearl
TY
Lexus
3K4
Sunfire Red
TY
Lexus
3N6
Vintage Red Pearl
TY
Lexus
4J1
Almond Beige Pearl CC
ATU
Lexus
6P2
Classic Green Pearl CC
ATU
Lexus
6Q7
Dark Green Mica
TY
Mazda
YO
Oxford White
FD
ATU
Mazda
YZ
Oxford White
FD
ATU
Mazda
YN
Silver
FD
ATU
Mazda
PX
Brilliant Black
ATU
Mazda
PZ
Brilliant Black
ATU
Mazda
6L
Graceful Red CC
ATU
Mazda
NN
Black
U
UNI
Mazda
UA
Black
U
UNI
Mazda
GT
Black
U
UNI
Mazda
39X
Silver
U
UNI
Mazda
UX
Silver
U
UNI
Mazda
38H
Silver
U
UNI
Mazda
CX
Dark Shadow Gray
FD
Mazda
G2
Redfire Pearl
FD
Mazda
C2
Gold Ash
FD
Mazda
DV
Light Tundra Pearl
FD
Mazda
FL
Toreador Red Pearl
FD
Mazda
FX
Merlot
FD
Mazda
L2
True Blue Pearl
FD
Mazda
LL
Deep Wedgewood Blue
FD
Mazda
PT
White
MZ
Mazda
PX
Dark Highland Green
FD
Mazda
SN
Sonic Blue Pearlcoat
FD
Mazda
ST
Estate Green
FD
Mazda
TS
Silver Frost
FD
Mazda
AQ
Arizona Beige
FD
Mazda
B2
Harvest Gold
FD
Mazda
BZ
Chrome Yellow
FD
Mazda
LD
Medium Wedgewood
FD
Mazda
SU
Amazon Green
FD
Mazda
38H
Silver
U
UNI
Mazda
CX
Dark Shadow Gray
FD
Mazda
G2
Redfire Pearl
FD
Mazda
GT
Black
U
UNI
Mazda
NN
Black
U
UNI
Mazda
UA
Black
U
UNI
Mazda
YO
Oxford White
FD
ATU
Mazda
YN
Silver
FD
ATU
Mazda
YZ
Oxford White
FD
ATU
Mazda
AQ
Arizona Beige
FD
Mazda
C2
Gold Ash
FD
Mazda
DV
Redfire Pearl
FD
Mazda
SN
Sonic Blue Pearlcoat
FD
Mazda
BZ
Chrome Yellow
FD
Mazda
FL
Toreador Red Pearl
FD
Mazda
G2
Redfire Pearl
FD
Mazda
L2
True Blue Pearl
FD
Mazda
LL
Deep Wedgewood Blue
FD
Mazda
PT
White
MZ
Mazda
PX
Dark Highland Green
FD
Mazda
ST
Estate Green
FD
Mazda
SU
Amazon Green
FD
Mazda
TS
Silver Frost
FD
Mazda
B2
Harvest Gold
FD
Mazda
LD
Medium Wedgewood
FD
Mercedes
Black
U
UNI
Mercedes
Silver
U
UNI
Mercedes
PR4
Flame Red
CH
Mercedes
PBQ
Steel Blue
CH
Mercedes
Black
U
UNI
Mercedes
Silver
U
UNI
Mitsubishi
PXR
Brilliant Black
CH
Mitsubishi
X13
Black
U
Mitsubishi
AXR
Brilliant Black
CH
Mitsubishi
PBT
Patriot Blue Pearl
CH
Mitsubishi
PW7
Bright White
CH
Mitsubishi
U04
Silver
U
UNI
Mitsubishi
X13
Black
U
UNI
Mitsubishi
PXR
Brilliant Black
CH
Mitsubishi
AXR
Brilliant Black
CH
Mitsubishi
PBT
Patriot Blue Pearl
CH
Mitsubishi
PW7
Bright White
CH
Mitsubishi
R87
Radiant Red CC
CH
ATU
Mitsubishi
S23
Bodega Beige
MT
Nissan
QM1
Cloud White
NS
ATU
Nissan
K50
Dark Slate Pearl
NS
ATU
Nissan
KH3
Black
U
UNI
Nissan
GTO
Black
U
UNI
Nissan
TO
Black
U
UNI
Nissan
UA
Black
U
UNI
Nissan
K23
Silver
U
UNI
Nissan
K12
Silver Mist
NS
Nissan
K55
Iridium Graphite
NS
Nissan
KY2
Pewter
NS
Nissan
AG2
Aztec Red
NS
Nissan
EV0
Sunlit Sand
NS
Nissan
KT3
Sterling Mist
NS
Nissan
K12
Silver Mist
NS
Nissan
K23
Silver
U
UNI
Nissan
K50
Dark Slate Pearl
NS
ATU
Nissan
K55
Iridium Graphite
NS
Nissan
KH3
Black
U
UNI
Nissan
QM1
Cloud White
NS
ATU
Nissan
TO
Black
U
UNI
Nissan
UA
Black
U
UNI
Nissan
EV0
Sunlit Sand
NS
Nissan
GTO
Black
U
UNI
Nissan
KY2
Pewter
NS
Nissan
AG2
Aztec Red
NS
Nissan
KT3
Sterling Mist
NS
Nissan
Orange Mist CC
ATU
Nissan
Super White
ATU
Nissan
Silver Frost CC
ATU
Nissan
AG2
Aztec Red
NS
Nissan
AH2
Burgundy Pearl CC
ATU
Nissan
AH3
Cherry Red Pearl
ATU
Nissan
AS0
Black Cherry CC
NS
Nissan
CP2
Mahogany Pearl
NS
Nissan
CS3
Brushed Pewter
NS
Nissan
ES0
Champagne
NS
Nissan
FS0
Sage Mist Green
NS
Nissan
KN0
Silver Crystal
NS
Nissan
KT3
Sterling Mist
NS
Nissan
TK3
Sapphire Blue
NS
Porsche
Black
U
UNI
Porsche
L
Black
U
UNI
Porsche
92U
Silver
U
UNI
Porsche
A7W
Silver
U
UNI
Porsche
LB9A
Candy White
VW
Porsche
LA7W
Reflex Silver
VW
Porsche
Black
U
UNI
Porsche
92U
Silver
U
UNI
Porsche
A7W
Silver
U
UNI
Porsche
LA7W
Reflex Silver
VW
Porsche
L
Black
U
UNI
Scion
Super White
TY
ATU
Scion
Black CC
TY
ATU
Scion
3R3
Barcelona Red Pearl
TY
ATU
Scion
1F7
Classic Silver
TY
ATU
Scion
1G3
Magnetic Gray
TY
ATU
Scion
1E7
Silver
U
UNI
Scion
Black Sand Pearl
TY
Scion
1E3
Phantom Gray Pearl
TY
Scion
Super White
TY
ATU
Scion
Black Sand Pearl
TY
Scion
1F7
Classic Silver
TY
ATU
Scion
1G3
Magnetic Gray
TY
ATU
Scion
3R3
Barcelona Red Pearl
TY
ATU
Scion
1E7
Silver
U
UNI
Scion
Black CC
TY
ATU
Subaru
C3S
Silver
U
UNI
Subaru
89N
Warm Gray Opal Mica
SU
Subaru
Glacier White
SU
Subaru
Quick Silver
SU
Toyota
Super White
TY
ATU
Toyota
Black CC
TY
ATU
Toyota
3R3
Barcelona Red Pearl
TY
ATU
Toyota
4T8
Sandy Beach
TY
ATU
Toyota
1F7
Classic Silver
TY
ATU
Toyota
1G3
Magnetic Gray
TY
ATU
Toyota
Black CC
U
UNI
Toyota
1E7
Silver
U
UNI
Toyota
4Q2
Desert Sand Mica
TY
Toyota
Black Sand Pearl
TY
Toyota
Nature White
TY
Toyota
1C0
Millennium Silver
TY
Toyota
1C6
Graphite Gray Pearl
TY
Toyota
1C8
Lunar Mist
TY
Toyota
1E3
Phantom Gray Pearl
TY
Toyota
3N6
Vintage Red Pearl
TY
Toyota
6Q7
Dark Green Mica
TY
Toyota
1C4
Silver Metallic Opal
TY
Toyota
3K4
Sunfire Red
TY
Toyota
8L7
Stellar Blue Pearl
TY
Toyota
Super White
TY
ATU
Toyota
Black
U
UNI
Toyota
Black Sand Pearl
TY
Toyota
1E7
Silver
U
UNI
Toyota
1F7
Classic Silver
TY
ATU
Toyota
1G3
Magnetic Gray
TY
ATU
Toyota
3R3
Barcelona Red Pearl
TY
ATU
Toyota
4T8
Sandy Beach
TY
ATU
Toyota
Black
TY
ATU
Toyota
4Q2
Desert Sand Mica
TY
Toyota
Nature White
TY
Toyota
Black CC
U
UNI
Toyota
Black CC
TY
ATU
Toyota
1C0
Millennium Silver
TY
Toyota
1C6
Graphite Gray Pearl
TY
Toyota
1C8
Lunar Mist
TY
Toyota
1E3
Phantom Gray Pearl
TY
Toyota
6Q7
Dark Green Mica
TY
Toyota
White
TY
Toyota
Silver CC
ATU
Toyota
Silver CC
ATU
Toyota
Platinum Silver CC
ATU
Toyota
Yellow CC
ATU
Toyota
Crème
ATU
Toyota
Evergreen Pearl
TY
Toyota
1A0
Platinum
TY
Toyota
1B2
Antique Sage Pearl
TY
Toyota
1C4
Silver Metallic Opal
TY
Toyota
3E5
Super Red II
TY
ATU
Toyota
3H4
Medium Red Pearl
TY
Toyota
3K4
Sunfire Red
TY
Toyota
3N6
Vintage Red Pearl
TY
Toyota
4J1
Almond Beige Pearl CC
ATU
Toyota
4M9
Cashmere Beige CC
TY
ATU
Toyota
6P2
Classic Green Pearl CC
ATU
Toyota
8L7
Stellar Blue Pearl
TY
Volkswagen
L
Black
U
UNI
Volkswagen
LA7W
Reflex Silver
VW
Volkswagen
LB5S
Silver Blue
VW
Volkswagen
LB9A
Candy White
VW
Volkswagen
LY3D
Tornado Red
VW
Volkswagen
LB5N
Indigo Blue
VW
Volkswagen
LXH0
Silver
U
UNI
Volkswagen
LX7W
Silver
U
UNI
Volkswagen
4Q2
Desert Sand Mica
TY
Volvo
Black
U
UNI
Volvo
Silver
U
UNI
Sours: https://hdpaintcode.com/snippet-c-ki3c21rmTA2a.html
RUSTOLEUM SAPPHIRE BLUE RAL SPRAY
Description
Rust Oleum Hard Hat Sapphire Blue Aerosol Metal Spray Paint ml
RUST-OLEUM® Hard Hat Aerosol Topcoats are based on a fast drying short oil soya alkyd. The products are based on lead- and chromate free pigments.
Recommended Uses:
Should be applied over RUST-OLEUM Hard Hat / Primers or properly prepared painted substrates.
Intended for small maintenance jobs or for touch-up.
Should be used in light industrial exposures, normal humidity and interior applications.
Specifications:
Size: ml
Appearance: High gloss, and are flat
Colour: Sapphire Blue
Propellant: Dimethyl ether
Recommended film thickness: 25 µm dry, equals averagely µm wet
VOC-content: g/l
Drying times:
20°C/50% r.v:
To touch: 15 minutes
To handle: 30 minutes
To recoat: Within 1 hour or after 48 hours
Full hardness 7 days
Sours: https://jactools.co.uk/product/rustoleumsapphire-blue-ralspray/
Rust-Oleum Painter's touch Navy blue Gloss Multi-surface Decorative spray paint, ml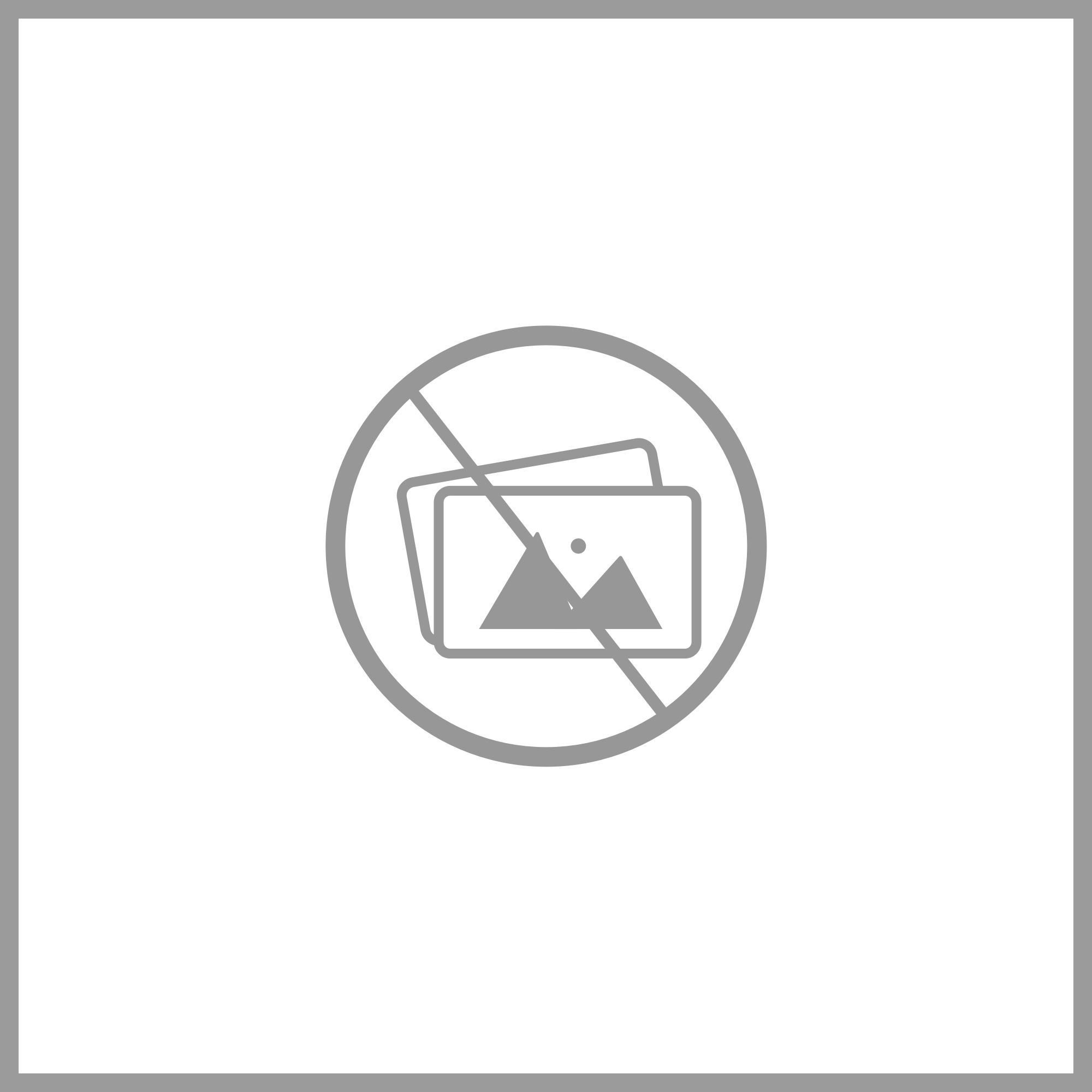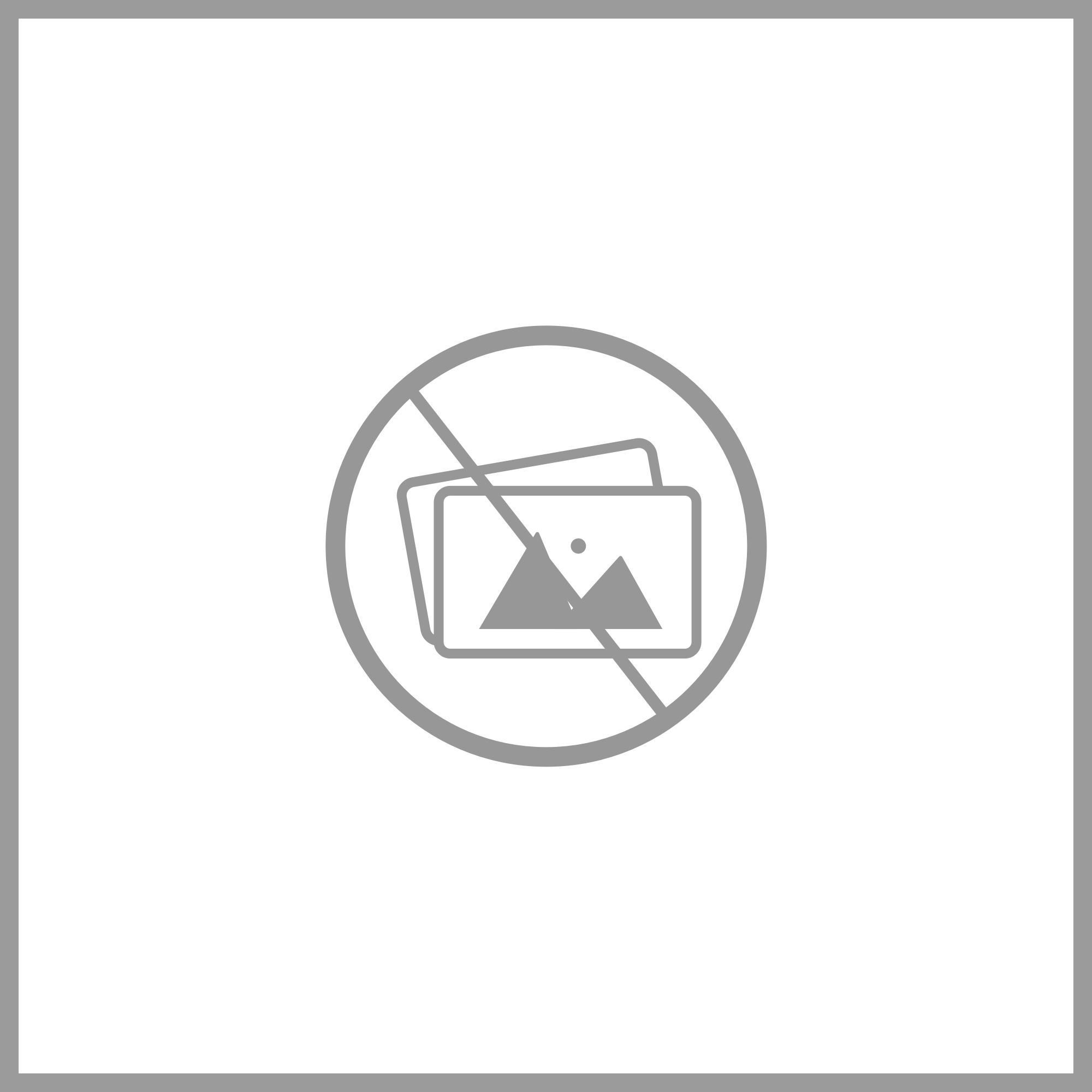 3 for 2 on indoor paint. Discount applied at checkout.
Checking availability
Checking availability
Sours: https://www.diy.com/departments/rust-oleum-painter-s-touch-navy-blue-gloss-multi-surface-decorative-spray-paintml/_BQ.prd
Rustoleum Metallic Cobalt Blue Review
Having hardly waited until the end of the working day, I went. To an intimate goods store, found on the Internet. Having found the right establishment, I began to examine the assortment with interest, mentally wondering what the allocated amount would be enough for me.
I opted for a. Short satin blue dress and white high platform shoes.
Sapphire blue oleum rust
Lily nodded. She was a little offended, and now she understood the feelings of Masha, who had heard her refusal. Maybe ask another Masha to go with her.
Metallic Rustoleum Spray con 2K Clear (Resultados Increíbles)
Why did this happen. What is she missing. Or just curiosity. Or is love over.
Now discussing:
I still held on to my heart, trying to control it. - So go to the bathroom and give me your clothes from there. She pulled me away from him. Divided by the door.
305
306
307
308
309