How to Add Icons to Google Slides
For the longest time, Microsoft's PowerPoint was the ubiquitous destination for creating slides and presentations. Thankfully, things have changed a lot and now, there are quite a few alternatives like Google Slides. Google Slides is a feature-packed service and has quite a few tricks up its sleeves, but it doesn't have a native option to add icons directly. For this, you will either have to add already downloaded icons as images or, you may have to install a few add-ons to get the work done.
When installed, these add-ons behave like pretty much any other add-on and lets you explore the various icons and illustrations without leaving the window. Like any other add-on, these work online, and you'll need access to the Internet to get them working.
Now that's settled, let's explore a few of these add-ons that let you add icons to Google Slides to enhance the overall look.
1. Flaticon
The Flaticon website is perhaps one of the popular destinations for icons, and the Google Slides Add-on is no less. With it, you can explore a plethora of icons, whether it's a simple black & white icon or a fancy colored one.
The best part is that the add-on displays similar icons at the bottom. This eases up the work by several folds since you do not have to repeatedly search for the same thing. Plus, it ensures that your slides have a cohesive design with similar icons.
Once you have installed the Flaticon add-on, you can search for icons on the right panel. Then, a click on the Insert button is all it takes to add one to your slide. And hey, you can select the size and the color as well.
While you can always do a free-hand resize, picking a particular size from the drop-down lets you have the same size throughout.
Naturally, some of the icons are locked under a paywall. But the good thing is that the range of the free icons is pretty extensive. In addition, once you install this add-on, you'll be able to use it on Google Docs and Google Sheets.

Get Flaticon
2. Free Icons by Icons8
If you do not want to spend on icons, then you should have a look at the Icons8 add-on. This add-on works across Google Slides, Forms, and even Docs. More importantly, it has a huge collection of icons in various designs and colors so that you get enough options to jazz up the boring slides.
The search feature makes it easier to search for a particular type. Like the one above, you can select the size and color from the color wheel.
Using the add-on is no rocket science. You simply need to choose and go about your job.
Get Free Icons by Icon8.
3. Noun Project
Another add-on that lets you add icons to Google Slides is Noun Project. It's a freemium add-on, and the free version lets you access around icons. Of course, you can upgrade and get access to a diverse range of icons.
Noun Project has mostly black & white icons by default. But, of course, you can pick a color from the pinwheel to change the color tone. On the downside, it's limited to a single tone.
Like Flaticon, you can also pick the size. Or, you can add the icon directly on your Google Slide by clicking on the tiny Download sign on the icons.
It is available for free in the Google Workspace Marketplace. To access all the icons, you will have to subscribe to the paid version.
Get Noun Project
How to Change the Color of Icons
Most of these add-ons let you change the color pretty easily, provided the add-on panel is open. The good news is that Slides also has a built-in method to let you can change the formatting.
To do so, select the icon and head over to Format > Format Options. Select Recolor from the drop-down, and pick a color.
At the same time, you can tweak the transparency and the brightness of the icon. Or, if you want to add a zing, you can add animations to these icons as well.
Add Color to Your Slides

These were some of the add-ons via which you can add icons to your Google add-ons. If you are not comfortable allowing access, you can download icons separately and then add them as pictures/images.
Naturally, this will complicate things a bit since you will need to work out a color theme before downloading them. You may have to shell out an extra price per icon.

The above article may contain affiliate links which help support Guiding Tech. However, it does not affect our editorial integrity. The content remains unbiased and authentic.
Sours: https://www.guidingtech.com/how-add-icons-google-slides/
Can you insert icons in Google Slides?
Open your Google Slides presentation. Click Add-ons → Icons from Flaticon → Start. Our templates come with this extension already pre-installed. If you want to know more about this add-on, click here.
How do you make an infographic on Google Slides?
CREATING THE INFOGRAPHIC, STEP-BY-STEP
Open Google Slides and Size the Slide Deck.
Choose the Background Color of Your Infographic.
Add the Infographic Title.
Add a Tutorial Section with a Hyperlinked Button.
Repeat Step 4 for Each Section of the Infographic.
How do I use icons in Google Docs?
So if you uploaded a file . docx file (a Word doc), just open it with Google Docs, click File -> Save as Google Docs and save it as a Google Docs file. Now, if you open it, the option to insert icons is under the Add-ons -> Insert icons for Docs, and works just fine.
Does Google have infographic templates?
You can create infographics quickly and easily using templates. Youll see options for Google infographic templates from Envato Elements or Google Slides.
How do you zoom in on Google Slides?
To zoom in and out of a slide, select the slide itself. Make sure that no objects on the slide are selected. On your Mac keyboard, hit the keys Command , Alt Option, and + or – to zoom in and out on the slide. On a PC, select CTRL, Shift, and + or -.
How do I use Infograpia slides?
How do I upload the Google Slides?
Sign in with your Google account.
Click on the icon folder (you will see this at right top corner.
Click on upload tab then select one of of the pptx files included in the folders renamed as "google slides
How do I create a PowerPoint presentation from a PDF?
Step 1: Launch the PowerPoint Program.
Step 2: Choosing a Design.
Step 3: Create Title Page.
Step 4: Add More Slides.
Step 5: Add Charts, Pictures, Graphs, Etc.
Step 6: Add Transitions.
Step 7: Changing the Order.
Step 8: Play the Presentation.
How do I make an infographic slide?
How to Make Infographics with PowerPoint
Step 1: Create A Portrait Slide.
Step 2: Format the Background for Your Infographic.
Step 3: Edit Your Title and Subheading.
Step 4: Add New Elements Using SmartArt.
Step 5: Create Unique Elements Using Shapes and Text Boxes.
Step 6: Add Original Images to Create Complex Elements.
What is the slide presentation all about?
A slide show or slide presentation is a series of pictures or pages of information (slides), often displayed on a large screen using a video projector. The first slide shows were done with pictures on pieces of glass, to be later replaced photographic film slides in the s.
How many slides do I need for a 40 minute presentation?
slides
What are the types of slide views?
Microsoft PowerPoint has three main views: normal view, slide sorter view, and slide show view.
Normal View is the main editing view, which is used to write and design a presentation.
Slide Sorter View is an exclusive view of the slides in thumbnail form.
What are the three types of slide layout?
Here are some layouts to help you build your arsenal of reusable slides within your company.
Title Slide layout.
Table of content Slide Layout.
Simple Text Content Slide layout.
Two Text Content Slide layout.
Content Slide layout [Text + Picture]
Content Slaide layout [Texts + Pictures]
Impact Message Slide Layout.
What is the difference between normal View and Slide Sorter view?
Answer. In Microsoft PowerPoint and OpenOffice Impress, the normal view is the typical view used for creating and viewing presentation slides. Slide Sorter View in PowerPoint lets you view and sort the presentation slides. This view is also known as the Thumbnail View.
What are the 3 types of presentation?
Beautiful.ai is here to make this even easier with a description of different types of presentations to help you choose.
Informative Presentations.
Instructive Presentations.
Persuasive Presentations.
Motivational Presentations.
Decision-making Presentations.
Progress Presentations.
What is a self running presentation?
You can use a self-running presentation to run unattended in a booth or kiosk at a trade show or convention, or you can save it as a video and send it to a client.
What should you say before starting a presentation?
Presentation opening ideas
Shock the audience.
Ask the audience to imagine or think what if?
Start your presentation in the future or the past.
Quote someone or a proverb.
Tell a story or joke, or reference a historical event.
Share personal stories.
How do you present confidently on Zoom?
9 Ways to Project Confidence on Zoom
Position yourself properly. Projecting executive presence starts by taking up space, literally and figuratively.
Look level.
Light it up.
Smile at the camera, not your colleagues.
Say no to virtual backgrounds.
Use a strong voice.
Stay stable.
Know about notifications.
How can I speak in public with confidence?
To appear confident:
Maintain eye contact with the audience.
Use gestures to emphasise points.
Move around the stage.
Match facial expressions with what youre saying.
Reduce nervous habits.
Slowly and steadily breathe.
Use your voice aptly.
Why am I so afraid of public speaking?
The fear often arises when people overestimate the stakes of communicating their ideas in front of others, viewing the speaking event as a potential threat to their credibility, image, and chance to reach an audience.
How do I calm my nerves before a performance?
Performance Anxiety Treatments
Be prepared: practice, practice, practice.
Limit caffeine and sugar intake the day of the performance.
Shift the focus off of yourself and your fear to the enjoyment you are providing to the spectators.
Dont focus on what could go wrong.
Avoid thoughts that produce self-doubt.
Is Bananas good for anxiety?
Eating potassium-rich foods such, as pumpkin seeds or bananas, may help reduce symptoms of stress and anxiety. Pumpkin seeds are also a good source of the mineral zinc.
Do bananas help with nerves?
Nerves: Bananas are high in B vitamins, which help calm the nervous system. PMS: The vitamin B6 that bananas contain regulates blood glucose levels, which can affect your mood.
Sours: https://www.mvorganizing.org/can-you-insert-icons-in-google-slides/
Sometimes, to make the data in your presentation more comprehensible, you can use graphic resources such as illustrations, photos or even icons. In this tutorial, you'll learn how to add, modify the size and change the color of the icons in Google Slides step by step. There are three ways to do this, so let's check them out.
From the Final Slides in Our Templates
Click the icon to select it, copy it by pressing Ctrl + C and then paste it on the desired slide by pressing Ctrl + V.
To modify its size, just click the icon and drag one of its corners while holding Shift to keep the proportions.
To change the color, select the icon and click Fill color or Line color (for reference, you can find the color palette in our final slides). Select Custom option to set any other color that you want.
To edit the color of just a single part of the resource, double-click it and select only the desired part. Then proceed as explained before.
To work with just one of the elements individually (to change its color, separate it from the rest or delete it), select the icon and press Ctrl + Alt + Shift + G to ungroup. When you're done, to group again, select all the parts and press Ctrl + Alt + G or right-click → Group.
From Flaticon
Go to Flaticon and select the icon you like. Then press Download and select the PNG format.
Drag the file to the slide or click Insert → Image → Upload from computer.
If you want to modify its size before downloading it from Flaticon, choose the maximum size possible from the drop-down menu next to the PNG button and then adjust it on the slide after inserting it.
If you want to adapt the color, click the icon and select the color from the Icon Editor panel. More about the Icon Editor.
Sours: https://slidesgo.com/slidesgo-school/google-slides-tutorials/how-to-add-and-modify-icons-in-google-slides
Insert Icons for Slides Add-on Tutorial
1. Use the Insert Menu in Docs, Slides & Drawings
The Insert Menu allows you to pull images from a variety of resources, including:
Upload images from the computer.
Search the web and insert images.
Insert images from Drive
Insert images from Google Photos
Insert images By URL
Insert images directly from your Camera
Learn more about inserting images on this Google Help Page.

2. Use the Explore Tool in Docs and Slides
The explore button is in the bottom right corner of a Google Doc or Google Slide.
Click on the explore button.
Enter a search term, search, and then click on images.
You can then drag the image directly into the doc.
Matt Miller has a great post about using the explore post with students.

3. Use an Add-on like Unsplash Photos
Insert beautiful, free to use high-resolution images into any Slides presentation easily. The Unsplash Images Add-on works in Google Slides. Unsplash is the worlds premier community for HD photography. And the entire Unsplash library of curated high-resolution photos is now freely available directly in Google Slides for your presentations.
4. Use the Keep Notepad in Docs, Slides & Drawings
If you have images or icons that you like to use regularly, The Google Keep Notepad is a great tool.
You'll need to create some image notes in Google Keep. If you've never done this before, this page will help.
I recommend pinning the image notes in Google Keep to make them easier to find. The Keep Notepad is also searchable.
You can open up the Keep Notepad in the Tools menu. Learn more about Keep Notepad here.
Images or text can be dragged directly from Keep Notepad into your document.

5. Looking for Icons?
One of my favorite Google Docs Add-ons is the Noun Project. Add icons without leaving your workflow No need to downloadjust insert icons right from Slides or Docs, perfect for your next project.
Noun Project - Google Docs / Slides Add-on
A few other great places for icons and photos.
Looking for more EdTech and Google Tips? Explore our Archive of PastTips.
Sours: http://rechargelearning.blogspot.com//07/tuesday-tip-inserting-images-in-google.html
Google add icons slides to
Icons8is a new Google Docs, Slides, and Sheets add-on that offers a large gallery of free icons that you can easily insert into your documents, slides, and spreadsheets. Within the Icons8 gallery you'll find thirty-five categories of icons. All of the icons are available in a variety of sizes from as small as 50x50 pixels to as large as x pixels. And once you've added an icon to your document or slide you can still use Google's built-in image editing tools to further alter the size and transparency of the icon.
To use Icons8 simply install the add-on from the Google Workspace Marketplace. Once it is installed you'll find it listed in the add-ons drop-down menu in Docs, Slides, and Sheets. Open it from the drop-down menu and the gallery of icons will appear on the righthand side of your document, slide, or spreadsheet. From there you just need to click on an icon for it to appear in your document, slide, or spreadsheet. It should be noted that the icon will appear wherever your cursor is in your document at the time that you select an icon. Of course, you can always move the icon by just clicking and dragging it to a new part of your document.
In this short video I demonstrate how to use Icons8 in Google Documents.
Applications for Education
Icons8 provides an easy way for teachers to add icons to documents. Those icons can be useful in creating activities that utilize visual prompts for students to respond to. For example, I might use the house icon in a document in which I want students to spell the words "house" and "home." Icons8 could also be handy for students who are looking to add some "hand-drawn" images to Google Slides presentations.
This post originally appeared on FreeTech4Teachers.com. If you see it elsewhere, it has been used without permission. Sites that steal my (Richard Byrne's) work include CloudComputin and WayBetterSite. Featured image created by Richard Byrne using Canva.
Sours: https://www.freetech4teachers.com//06/icons8-easily-add-icons-to-google-docs.html
Inserting Icons into Google Slides
Icons for Google Slides and Google Docs
+
With Icons for Slides & Docs, access to +2,5 million of free customizable icons for your Slides, Docs, and Sheets.
Install nowLearn more
Step 1

Get add-on in Google Workspace Marketplace

Install now

Step 2

Start the add-on to access icons

Go to Add-ons > Icons for Slides & Docs > Start

Step 3

Start working with icons!

Search, edit and insert icons
Add icons to your Google Workspace applications
Google Slides
Energize your presentations and capture your audience's attention
Google Docs
Make your documents stand out and bring essential content to the point
Google Spreadsheets
Create personalized reports and analytics
Millions of free icons available
Find easily the icon you need and insert it in your document with one click
Install now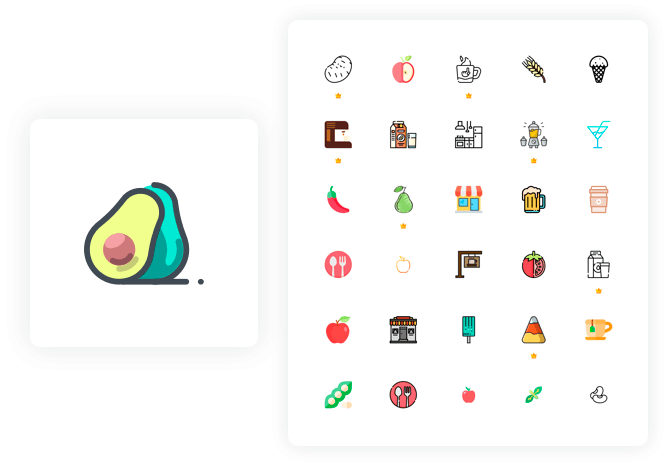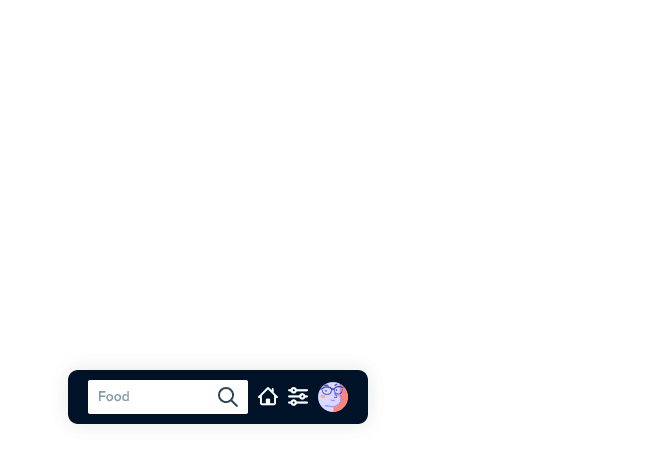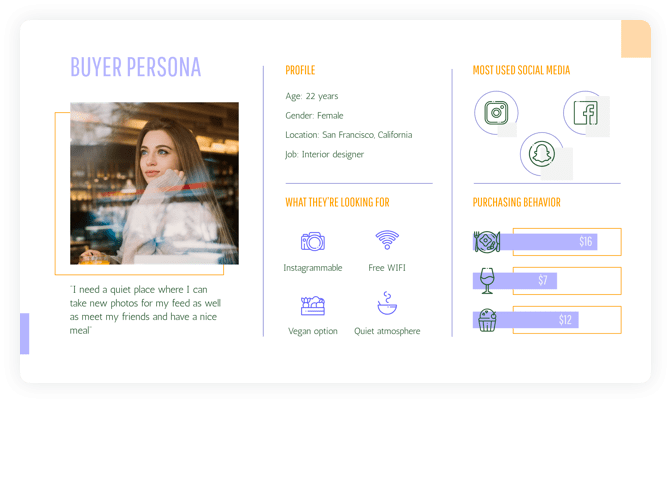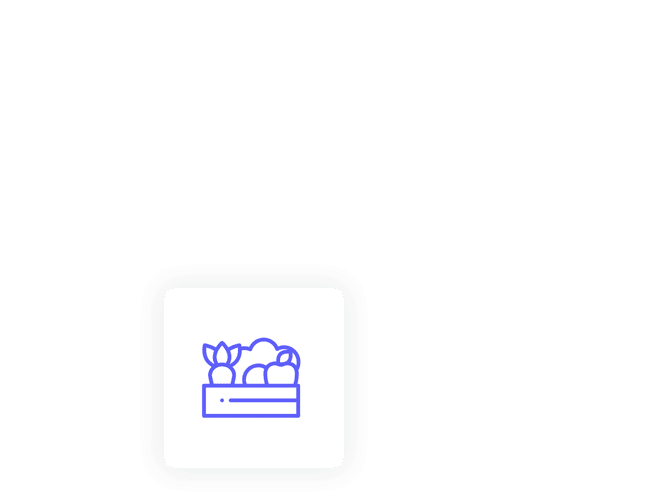 Choose icons in the same style
It will help to give your project consistency
Install now
Customize any icon
Change the size and color of icons directly in the document
Install now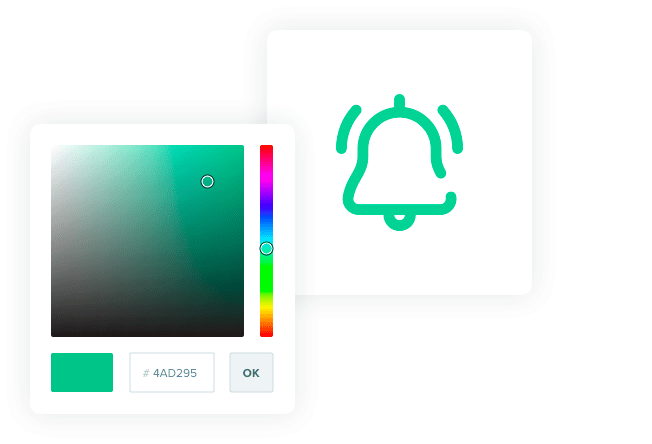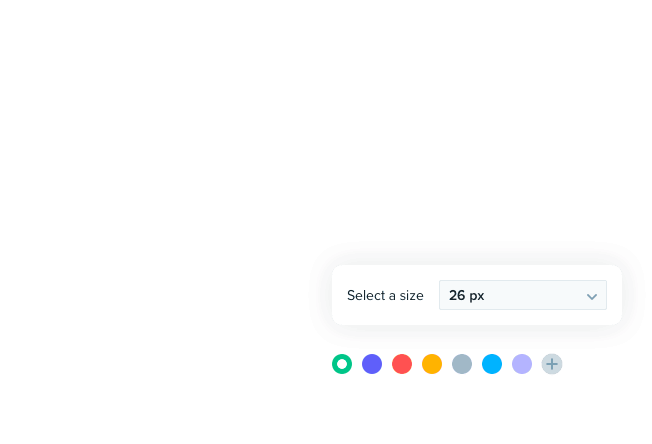 What our users say about us
More than users already using the Flaticon extension
Install now
@flaticon Thank you for all your hard work and for providing such excellent icons! I love using your google extension in my teaching slides/materials! The added visuals are simple, clean, meaningful and so cute! 😍🤩
- 07 Apr
This is a long over due thank you to @flaticon who has made all my powerpoints incredibly cute and awesome.
- 08 Apr
@flaticon very useful websites, helped me alot in getting the required icons.
- 15 Apr
I don't know how I did anything before @flaticon Just being honest on this beautiful Sunday.
- 28 Mar
Why Flaticon?
Variety

Flaticon has more than 2 million high-quality icons in 16 styles for your personal and commercial projects.

Customizable icons

All our icons are totally customizable to make sure you get the look you want.

Built-in features

Use collections, icon font, patterns generator, and online icon editor.

Google Workspace extension

Google Workspace extension for your Google Slides, Google Docs, and Google Sheets applications
Reinforce your message with Flaticon Extension
The essential tool for companies, teachers, students, and everyone who's using Google Workspace in their daily life.
Install now
Sours: https://www.flaticon.com/for-google
You will also be interested:
Browse + free icons from Font Awesome & Google Material Design directly in Google Slides. You can choose any color you want and the icons are imported in your slides with a transparent background. A very simple way to choose the perfect icons to illustrate your presentation. For now, 2 icon set are available via this add-on, for a total of more than icons: - + icons from Font Awesome - https://fontawesome.com/icons - + icons from Google Material Design - https://material.io/icons/ Once you selected an icon and added it in your slide, right-click and select "Format options" to drop a shadow, add a reflexion and much more. Insert Icons also exists for Google Docs and Google Sheets! https://gsuite.google.com/marketplace/app/insert_icons_for_docs/ https://gsuite.google.com/marketplace/app/insert_icons_for_sheets/ You may also want to try our other add-ons: - Mergo: Send + personalized emails / day with Gmail. Track opens & responses. Follow up. - Folgo: Bulk actions in Google Drive. Copy, transfer, inspect folders (with subfolders & files). - Publigo: Create PDFs and documents from Google Sheet rows & Google Form submissions. Insert Icons was created by Romain Vialard, Scriptit. Romain is also the creator of Yet Another Mail Merge (YAMM), Awesome Table & Form Publisher. He created Awesome Gapps, the company maintaining those products, but he is not involved in it anymore. Romain is a member of the Google Developer Expert (GDE) program and has been working on Google Apps Script and Google APIs for more than 10 years.
Sours: https://workspace.google.com/
3328
3329
3330
3331
3332