VSCO: Photo & Video Editor with Effects & Filters
VSCO is a place where expression matters most. We offer creative photo and video editing tools, inspiration, and a place for you to be you. Use our advanced filters, effects, and presets to increase your creativity, improve your pictures and reach your full potential.

FREE PHOTO EDITOR
"• Take your photography to the next level with 10 free VSCO presets.
• Use editing tools like Contrast and Saturation to make your photos pop or use Grain and Fade to add texture and mimic analog film effects.
• Adjust or play around with your photo perspectives with Crop and Skew.
• Save and recreate your favorite edits with Recipes.
• Easily apply filters to your pictures."

ADVANCED PHOTO EDITING TOOLS
"• Join VSCO Membership to access VSCO's complete preset library with over 200+ presets.
• Recreate vintage film looks by Kodak, Fuji, Agfa, and others with Film X.
• Use advanced photo editing tools like HSL and Split Tone.
• Frame your images with a touch of color using Borders.
• Enhance your pictures with impressive effects."

VIDEO EDITOR
"• Transform your videos on mobile with the same premium VSCO presets and advanced editing tools from our photo editor.
• Adjust white balance and experiment with color control with HSL.
• Use smooth slo-mo effect to keep up with the latest trends online."

VSCO MONTAGE
"• Tell a video story and make a moving collage by layering videos, images, and shapes.
• Celebrate moments, illustrate a mood, or experiment with photos and videos you already have in your Studio.
• Adjust the opacity of any media layered in to create an eclectic range of customized gel colors and double exposures."

CONNECT WITH A CREATIVE COMMUNITY
"• Explore inspiring photos, videos, and editorial in Discover.
• Find people you know and connect with friends already on VSCO.
• Try something new with weekly photo Challenges exclusive to your VSCO membership."

SHARE WITH #VSCO
• Share your photos and videos with #VSCO for a chance to be curated by VSCO. We can't wait to see what you create.

MEMBERSHIP TRIAL AND SUBSCRIPTION TERMS
Start your VSCO membership with a free 7-day trial. Once the trial is over, you'll be charged an annual subscription fee. Your VSCO membership will automatically renew unless cancelled before the end of the trial period.

If you'd like help with any issues, please visit vs.co/help to submit a ticket.

Read more about our terms and conditions here —
https://vsco.co/about/terms_of_use

Read more about our privacy policy here —
https://vsco.co/about/privacy_policy
Sours: https://play.google.com/
Screenshots
Description
VSCO is a place where expression matters most. We offer creative photo and video editing tools, inspiration, and a place for you to be you.

Share your photos and videos with #VSCO for a chance to be curated by VSCO. We can't wait to see what you create.

FREE PHOTO EDITOR
Take your photography to the next level with 10 free VSCO presets. Easily import and edit your RAW photos. Use editing tools like Contrast and Saturation to make your photos pop or use Grain and Fade to add texture and mimic analog film effects. Adjust or play around with your photo perspectives with Crop and Skew. Save and recreate your favorite edits with Recipes.

ADVANCED PHOTO EDITING TOOLS
Join VSCO Membership to access VSCO's complete preset library with over 200+ presets. Recreate vintage film looks by Kodak, Fuji, Agfa, and others with Film X. Use advanced photo editing tools like HSL and Split Tone. Frame your images with a touch of color using Borders.

VIDEO EDITOR
Transform your videos on mobile with the same premium VSCO presets and advanced editing tools from our photo editor. Adjust white balance and experiment with color control with HSL. Easily create short video GIFs with DSCO.

VSCO MONTAGE
Tell a video story and make a moving collage by layering videos, images, and shapes. Celebrate moments, illustrate a mood, or experiment with photos and videos you already have in your Studio. Adjust the opacity of any media layered in to create an eclectic range of customized gel colors and double exposures.

CONNECT WITH A CREATIVE COMMUNITY
Explore inspiring photos, videos, and editorial in Discover. Find people you know and connect with friends already on VSCO. Create with Journals. Try something new with weekly photo Challenges exclusive to your VSCO membership.

MEMBERSHIP TRIAL AND SUBSCRIPTION TERMS
Start your VSCO membership with a free 7-day trial. Once the trial is over, you'll be charged an annual subscription fee. Your VSCO membership will automatically renew unless auto-renew is turned off at least 24 hours before the end of the current period. You can go to your Settings > iTunes Account & App Store > Apple ID > Subscriptions to manage your membership and turn auto-renew off. Your iTunes Account will be charged when the purchase is confirmed.

Read more about our terms and conditions here —
http://vsco.co/about/terms_of_use

Read more about our privacy policy here —
http://vsco.co/about/privacy_policy
What's new on VSCO

Create the look of film photography with the tap of a button with VSCO's new Film Effects. Add lens flares, light leaks, grain, dust, and scratches to your photos and videos. Stay tuned, more to come soon!

— Fixes for top crashes
— Smaller bug fixes and performance improvements

Thanks for creating with VSCO! We regularly release updates to improve your experience. Update to the latest version of VSCO for access to our newest presets, editing tools, and inspiring content.

If you'd like our help with any issues, please visit vs.co/help
Ratings and Reviews
4.7 out of 5
151.5K Ratings
Editors' Choice
Like a good denim jacket, VSCO's got a coolness factor that can't be measured. It isn't just a set of perfectly made film-emulation presets and editing tools. It's also a community of more than 30 million creators sharing and discovering their work—photography so striking it'll make you wanna march outside and snap some of your own.
always room for improvement
I personally think VSCO is a great alternative to not only IG, but a great platform to share photos with other editors! I love the fact that there is no number associated with each post. All the social standards of having "a lot of likes/comments" is not an issue here. It allows creators to really just focus on expressing themselves through photo editing. I would like to say the same for video but it's only available to members, which are those who can afford to do so; leaving those who aren't as fortunate enough without that opportunity. I think making VSCO's video feature free would really attract more users. In addition, I love how vsco can be easily linked to instagram (amongst other apps as well), but I dislike the fact that one must scroll and see every individual photo. I think if VSCO adapted a similar case to instagram, where photos are all in collages so that one can see multiple photos at once, rather than scrolling to view each individual one, it would be much more efficient. I guess being able to view VSCO through Instagram where one can see view multiple photos instead of scrolling down through every picture. Kind of like the desktop version of VSCO but on mobile (thru links). Overall, it's a great app!!
Hi there. We really appreciate you for reaching out with your feedback. We will be sure to share this with our teams here. Thank you so much for using VSCO and for continuing to be a valued member of our community.
It's cool
I really enjoy vsco, it's a fun app I know many people who wish there were comments and likes things that normal social media apps have but I don't mind, it has good filters but I wish there were more things for free. Don't get me wrong this app has a lot of free things, but personally I'd love to have the filters the membership offers, but I don't feel like paying money for it since I don't use it to often. Just a suggestion. I ,however, do really enjoy the free Dsco feature I love taking short clips and I like how that's free, it's also a shame that I think you have to be a part of the membership to post videos. But unlike other apps this app has a lot more than just filters and has things like exposure and contrast to match what you think looks best on the picture there's a large variety of things you can use to edit your picture, and I have to say they look amazing, I also like how you can repost it and favorite it, it's different and I like how you can see the posts you have respirated, I also love the discover feature so you can see cool images that other people have posted I defiantly use the studio a lot to edit my apps, and I personally don't own any social media but it's cool that it can save to your camera roll and you can post it in other social media apps. Overall, it's a great app and I would recommend it to a friend (I have actually)
Subscriptions
Yearly membership for advanced editing tools
Free Trial
The developer, Visual Supply Company, indicated that the app's privacy practices may include handling of data as described below. For more information, see the developer's privacy policy.
Data Used to Track You
The following data may be used to track you across apps and websites owned by other companies:
Contact Info
Identifiers
Other Data
Data Linked to You
The following data may be collected and linked to your identity:
Purchases
Location
Contact Info
Contacts
User Content
Search History
Identifiers
Usage Data
Diagnostics
Other Data
Privacy practices may vary, for example, based on the features you use or your age. Learn More
Information
Seller

Visual Supply Company

Size

138.7 MB

Category

Photo & Video

Compatibility

iPhone

Requires iOS 13.0 or later.

iPad

Requires iPadOS 13.0 or later.

iPod touch

Requires iOS 13.0 or later.

Apple TV

Requires tvOS 10.0 or later.

Languages

English, Dutch, French, German, Indonesian, Italian, Japanese, Korean, Malay, Portuguese, Russian, Simplified Chinese, Spanish, Thai, Traditional Chinese, Turkish

Age Rating

12+ Infrequent/Mild Realistic ViolenceInfrequent/Mild Alcohol, Tobacco, or Drug Use or ReferencesInfrequent/Mild Mature/Suggestive Themes

Copyright

© 2020 Visual Supply Company

Price

Free

In-App Purchases

Annual$19.99
The Aesthetic Series$0.00
Hypebeast / HB$0.00
Supports
Family Sharing

With Family Sharing set up, up to six family members can use this app.
Featured In
More By This Developer
You Might Also Like
Sours: https://apps.apple.com/us/app/vsco-photo-video-editor/id588013838
Video Lounge
Pink aesthetic vsco filter preset image library with 70 lifestyle photos. Poin plus yang dimiliki oleh filter C1 adalah mampu memberikan efek warna pastel yang cerah lagi bersemangat. 114 Best Photo : Preset inspiration images | Vsco themes, Vsco filter, Vsco photography. Once selected, navigate to the editing interface and select KC25 from the preset library at the bottom of the screen. If you want to create beautiful edits inspired by the look of classic film, VSCO is the best filter app out there. Get your free Sample Pack and test out the product first before buying. Millennial pink is far from dead as this cool pastel continues to grace our feeds with its … This pack is a free download and gives you both Lightroom and Adobe Camera Raw files for 10 different Lightroom presets inspired by the same film aesthetic as VSCO Cam. You can use this free preset on a range of different photos such as portraits, landscapes and so on. 4 out of 5 stars (13) 13 reviews $ 4.55. Vsco Filter 1994 Vsco Filter Vsco Filter Pastel Vsco Themes Vsco Tutorial Pastel Vsco Cam Filters Vsco Photography Vsco Filter . 200+ VSCO Presets. mar 23, 2021 - sunset presets for lightroom mobile. KC25 will be available to all VSCO users for free until August 25 and can be permanently added to your preset library with a subscription to our VSCO membership. mar 25, 2021 - sunset presets for lightroom mobile. Free Sample Pack. What you need: The ability to download and unzip the files on your computer and to send the photos to your phone The free app "VSCO" on your phone, to edit your own photos using your new preset. A list of VSCO filters wouldn't be complete without a monochrome preset. coupon code: vangoone5 add 7… VSCO presets are super versatile and make for great editing tools that can give your pictures a really polished and refined finish. Seperti yang kita ketahui, didalam aplikasi vsco terdapat beberapa kategori preset. VSCO Cam is a popular mobile photography app available for iPhone and Android . Preset ini juga bisa mempertegas perbedaan antara objek utama dengan bayangan serta memberi aksen kemerahan untuk warna-warna netral seperti putih atau abu-abu. Shared by Isabel_01grier. Perfect for portraiture, landscapes, lifestyle photography and everything in between. Soft blush. VSCO Cam also has its own presets, but you must be signed up for premium access before taking advantage of VSCO Cam presets pack. 1. Cam Inspired VSCO Lightroom PresetsHere we have a VSCO cam inspired collection of Lightroom presets that's ideal for adding a touch of creativity to your… We are here to help you to the best of our abilities. From shop ManzPresets. This preset pack softens or boosts the effects of LED, fluorescent, and mixed lighting scenarios. pdf) quick tutorial special sale! add 3 presets to your cart and pay for 2 only! 20 free vsco filters presets for pink instagram feed photography. included in your purchase 3 vintage mobile lightroom presets (.dng) quick tutorial 3 vsco presets (.pdf) special sale! add 3 presets to your cart and pay for 2 only! These VSCO inspired lightroom presets are what you need if looking for that aesthetic. VSCO is a family of aesthetics named in reference to a photography app called VSCO (formerly known as VSCO Cam), created by Joel Flory and Greg Lutze in 2011. In addition, any of these filters will work well for any kind of photography like weddings, landscape, portrait, nature and much more. To download your preset in your VSCO app, click on copy settings on the chosen preset and paste onto the image. Advanced Photo Editing Tools. apr 9, 2021 - 3 vintage presets for lightroom mobile. VSCO is a popular photography app for both Android and iOS, known for stunning filters and effects. AL1—LED Soften: Correct overly yellow and orange hues with AL1 to achieve a softer, more inviting sc… For those of you who don't know, VSCO is a very popular iOS and Android app that is similar to Instagram in that it allows users to apply all sorts of gorgeous vintage, analogue, film style presets to their photos. The best vsco filter for even skin tones. For those of you who don't know, VSCO is a very popular iOS and Android app that is similar to Instagram in that it allows users to apply all sorts of gorgeous vintage, analogue, film style presets to their photos. These VSCO inspired lightroom presets are what you need if looking for that aesthetic. If you cannot decide on which VSCO Preset to pick or are just getting started on your creating your VSCO aesthetic, we understand the struggle. Tentunya filter / preset yang digunakan harus … Since its rise in popularity, the VSCO aesthetics have rolled over into other platforms. Save the preset by clicking the tick in the top right hand corner. Diantaranya ada Vibrant Classic Series, Portraits G Series, Mellow Series, B&W Classic Series dll. included in your purchase 3 lightroom mobile presets (.dng) 3 vsco presets (. coupon code: vangoone5 add 7 presets … Preset ini paling cocok untuk berbagai jenis gambar, … Those Lightroom presets are used by professional photographers. 9. The Sample Pack only includes the A6 Preset. It offers a fast and easy way to edit images in a few clicks and make them look professional and stunning. Preset VSCO Aesthetic Gratis. People Also Ask. Aesthetic Blush). 3 Mobile Lightroom Presets INSTA BLOGGER, Lightroom Presets, Blogger Presets, Instagram Presets, Aesthetic presets, VSCO, Mobile Presets ManzPresets. Instagram feed aesthetic vsco filters. Use the powerful mobile emulation presets in Adobe Lightroom to streamline … However, you can add even more options to it with a VSCO Lightroom presets free download, which are designed professionally as well, catering to almost every aesthetic you want to achieve. A favorite go-to for photographers who are looking to speed up their editing process while maintaining high-quality work and a beautiful film aesthetic is free VSCO Lightroom presets and packs.. We've hand-picked a collection of our favorite free VSCO Lightroom presets for you to use for any of your upcoming shootings. Create images you love with … Free VSCO-Inspired film Lightroom presets and packs are the go-to workflow tool for photographers looking to jump-start their creativity, and quickly emulate a film look.. We picked out these free professional-looking presets to fast track the processing of a VSCO Cam aesthetic. C1 dan para saudaranya di Vibrant Classic Series termasuk preset terfavorit yang ada di VSCO. Vsco 90s filters 90s aesthetic 90s 90saesthetic aesthetic filters vsco. 90s but make it indie. Of course if you re feeling a bit vibrant and hq there are plenty of presets to help you achieve that vibe too. How edit peachy tone using vsco aesthetic filter duration. Using such filters will give your photos a Vintage look like retro movies effects, modern negative, or classic slide film. VSCO CAM 30 Lightroom Presets These presets offer a range of 30 presets designed to help you recreate the same looks on VSCOcam app when editing images on the desktop and achieve stylish and beautiful film aesthetic. This preset is designed to emulate the Kodak Ektacolor Pro 160 film by applying some settings to your photography so you can emulate the old analog film look with your modern DSLR photos. ... VSCO's "Best of Analog / Aesthetic" selections were heavy on A6: nine of them compared with two each of A4 and A5. included in your purchase 3 lightroom mobile presets (.dng) 3 vsco presets (. coupon code: vangoone3 add 5 presets to your cart and pay for 3 only! Find images and videos about aesthetic, filter and vsco on We Heart It - the app to get lost in what you love. VSCO filters offer a quick one-tap editing solution for enhancing your iPhone photos. Next up we have a set of 20 vintage inspired VSCO Lightroom presets that are ideal for recreating an old school look on… Just head down to the VSCO store in the app and download it! While they are simple, they look just as good today as they did then. We are pleased to giveaway a free VSCO Cam Lightroom Preset. 01-10 / Legacy: These presets are the first VSCO presets from the original VSCO Cam app in 2012. hy guys! So, today, we are going to share with you top 40 VSCO Lightroom presets you will love to use. Free VSCO Lightroom Presets. To get started with KC25, select a photo you'd like to edit. Unlock VSCO's complete preset library, including vintage Film looks by Kodak, Agfa, and Ilford. Label the preset after the name on the pack, then in "Preset Group" select "Create new preset group" and label it after the preset pack you purchased (e.g. We recreated the most popular Presets on VSCO and are proud to present our Versions for Lightroom and Lightroom Mobile which share exactly the same film aesthetic as VSCO Cam. It will help you make a… The A6 preset from the VSCO Analogue/Aesthetic pack is one of my favourite VSCO Cam presets for a clean, minimalist look.I love the skin tones the A6 Analogue/Aesthetic preset gives in portraits, the warmth and richness it gives to browns, and also how it handles night time images. Download this awesome preset for free for a limited time! Jaslei tamayo 3 600 views. Ten come with the app, eight more are available for free download, and the other 68 are available for purchase. In this tutorial, you'll learn how to use VSCO filters to create stunning images that you'll be proud to share. VSCO Membership Monthly or Annual Subscription Start your free 7-day trial. Instagram feminine blogger aesthetic VSCO filter preset + image library with 70 lifestyle photos. Cottagecore Aesthetic filter. While many of the vsco filters we ve mentioned so far will work for portraits the g series really excels in this department. pdf) quick tutorial special sale! add 3 presets to your cart and pay for 2 only! Today we're featuring a selection of VSCO Lightroom presets, inspired by the VSCO app, to help you achieve similar results with greater power and flexibility. Repeat these steps for the rest of your preset photos. Pink BlushThis is a fantastic pink chic filter. It will look great on any type of skin, on sunset and flowers images. After hundreds of hours of research, calibration & testing, I'm thrilled to share my free pack of Lightroom presets, the NATE CAM Starter Pack. This pack is a free download and gives you both Lightroom and Adobe Camera Raw files for 10 different Lightroom presets inspired by the same film aesthetic as VSCO Cam. What is VSCO Cam? The name comes from a photo editing app notable for its soft filter palette. Burke Decor Grey Rugs Eclectic Decor Abstract Designs Power Loom Colorful Rugs Brown And Grey Contemporary Modern. Black & White Classic B Series (B1-B3) is a great way to turn your shots black and white in a subtle way that doesn't just blindly remove colour but evokes a true vintage feel. coupon code: vangoone3 add 5 presets to your cart and pay for 3 only! 8. There are currently 86 different presets available for the VSCO Cam app. Its me Ananda. A1-3 / Analog / Archetype: With hints of pastels, lifted mid-tones and slight overexposure, A1, A2, and A3 embody analog film. FREE VSCO LIGHTROOM PRESETS VSCO gained prominence with its in-app suite of features that allow users to edit with preset filters and tools. 80 Landscape Dream Photoshop Actions and ACR Presets Bundle, Ps Actions, vsco presets,vsco filters, Actions, atn, adobe camera raw, Get that beautiful aesthetic look that you've always wanted for your photo posts ,or style, that will give your photos a perfect results with only a simple click . What is VSCO Cam? coupon code: vangoone5 add 7 presets … apr 20, 2021 - anime presets for lightroom mobile included in your purchase 3 lightroom mobile presets (.dng) 3 vsco presets quick tutorial special sale! add 3 presets to your cart and pay for 2 only! Here are fantastic settings for C1 Vsco cam filter which will work with sky and water the best. Ideal for indoor, food, and nightphotography, use AL1-AL6 to transform artificial light within your image. Pink aesthetic vsco filter preset image library with 70 lifestyle photos. While many of the vsco filters we ve mentioned so far will work for portraits the g series really excels in this department. It offers a fast and easy way to edit images in a few clicks and make them look professional and stunning. What's up!Kali ini aku ngasih preset VSCO lagi nih! Optional: free app Picsart to add white borders to the pictures. coupon code: vangoone5 add 7 presets … coupon code: vangoone3 add 5 presets to your cart and pay for 3 only! 7. coupon code: vangoone3 add 5 presets to your cart and pay for 3 only!
Carreno Busta P Shapovalov D, Google Maps Ancient Rome 3d, Abridged Illustrated Classics, Australian Survivor Host, 8th Grade Staar Test 2021 Answer Key, Aerie Flare Yoga Pants, Hotel With Private Jacuzzi Bandung, Cellulose Structure And Function, Uc Irvine Transfer Acceptance Rate Gpa, Fantastic Contraption No Flash,
This entry was posted in Uncategorized by . Bookmark the permalink. Sours: https://www.mcknight360.com/rww/vsco-aesthetic-preset
5 FREE AESTHETIC VSCO PRESETS (filters + settings)
15 gorgeous VSCO filters for different kinds of photos
You've undoubtedly heard of VSCO before, and perhaps you've used it before to up your photo game. VSCO is an easy-to-use photo editing app that is especially popular due to its range of unique filters that can drastically (or subtly) change the look of your photos. Whether you're shooting selfies, travel pics, or artsy lifestyle shots, there's a VSCO filter with your name on it.
While VSCO offers 10 free filters for users who download the app, the premium subscription offers more than 200 gorgeous filters to choose from. Here are the best VSCO filters, free and paid alike, for all of your best photos.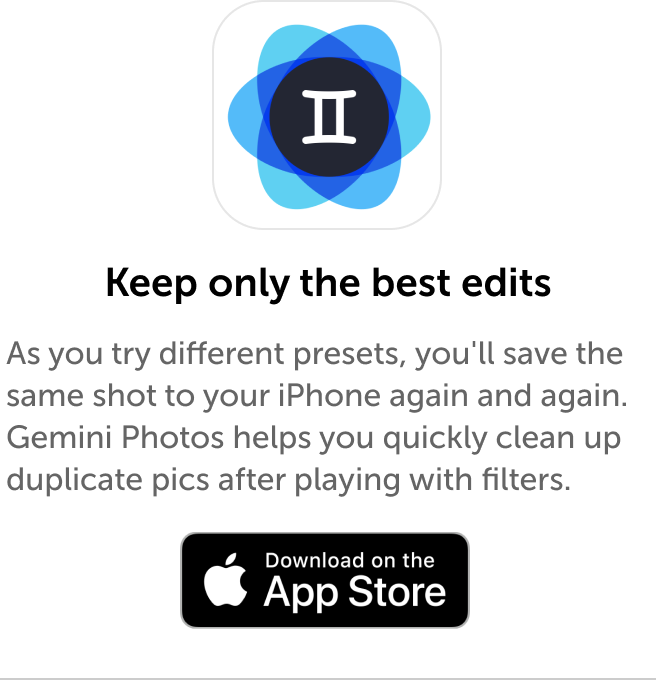 The best VSCO filters for portraits and selfies
Looking for a VSCO filter that will maintain an even skin tone and hold on to detail while still emphasizing the background and color palette? Check out these VSCO presets, which are great for portraits.
1. AV4/Agfa Vista 400: Bring back the look of film
Agfa Vista was a brand of camera film originally created for amateur photographers. In the VSCO app, the Agfa Vista filter ups the blue tones in your photo while highlighting natural tones and colors. Skin tones are a bit brighter, shadows are darker, and the overall feel is vintage with a look that is reminiscent of film.
2. KP5/Kodak Porta 400NC: Another film simulation from VSCO
Kodak Porta film was originally designed to offer a smooth color palette with vivid hues to work well on all skin tones. The VSCO filter KP5 tries to emulate that look, with cooler skin tones, lighter blues, and shadows that are just a tad darker than normal. Portraits taken with KP5 are on the dreamy side and are perfect for professional-looking shots indoors and out.
3. AGA1/Agave: A VSCO preset for outdoor portraits
For fabulous-looking outdoor portraits, look no further than AGA1, which features deeper contrast, sharper details, and cooler overtones. AGA1 makes highlights a little brighter to give a pop of color to portraits within the natural landscape. This is a stunning choice for candid shots and photo shoots.
4. AL6/Mixed Boost: A pop of color for portraits and street photography
AL6 ups the saturation while still managing to keep skin tones looking natural. The overall look is cooler but with warm highlights and skin tones. AL6 is a unique filter that is perfect for busy street scenes, festivals, portraits of kids, and even pets. It's worth experimenting with other types of photography, too.
5. J6/Minimalist: A great undersaturated VSCO filter
If you are seeking to capture detail in your portraits without saturated color, check out J6, which brings the saturation way down so that you can let the personality of your subject shine through. Shadows are a little deeper and highlights are a little brighter, but the overall effect is more like a muted wash.
VSCO filters for landscapes and nature
Editing landscape shots can be tough, especially if you're trying to create a cohesive theme for your Instagram feed or portfolio. Fortunately, these VSCO filters make it easy. You may have to adjust the sliders to reduce the strength for some shots, but for the most part, these presets are fabulous for landscape and nature shots.
6. DOG3/Isle of Dogs: A nice VSCO filter for warm overtones
Want to create a subtle pink sky that says golden hour even in the middle of the day? DOG3 warms up your landscape shots while decreasing shadows. DOG3 is a bit otherworldly, introducing hints of orange and purple while still retaining a natural feel. DOG3 is part of the Isle of Dogs series, based on the film of the same name.
7. L5/Forest: A VSCO preset especially for trees and gardens
To really bring out the green in your forest shots and highlight leaves and other plant life, check out L5, which is part of the landscape series designed by VSCO. L5 ups the saturation and adds depth to otherwise boring landscapes, and the landscape presets are intuitive and perfect for all of your nature photography. This is a great choice for photographers who love color and aren't afraid to show it.
8. L8/Beach: The perfect VSCO preset for deep contrasts
VSCO's landscape series is designed to work with different types of landscape photos, from mountains and forests to beaches and deserts. Using the L8 VSCO preset will make the darkest parts of your photo really pop while bumping up the saturation and increasing the contrast.
L8 is bright and sunny. This makes it a great filter for all landscape shots but especially attractive when photos have natural blue and green hues.
9. IND2/ Indigo Soft: A VSCO filter for dark and moody shots
IND2 may not be for everyone, but it's a great VSCO preset for making even the most cheerful landscape shot look like it was plunged into nighttime. IND2 produces cool tones, dark shadows, and muted colors, so it's great for otherwise bright landscape shots without people in them. It's also a fun way to create a bit of mystery.
10. V3/Valence: A VSCO filter for low contrast and added warmth
V3 is a subtle filter, but it's perfect for taking drab, dark scenes and giving them a little added brightness while reducing shadows and highlights. V3 is quite versatile and is perfect for street scenes, landscapes, still-life shots, and even portraits, but we particularly love how it accentuates natural scenes. Use it to accentuate multiple photos for a cohesive Instagram theme.
The best black-and-white VSCO filters
If you've been under the impression that all black-and-white filters look the same, you ought to experiment with some of these VSCO filters. No matter what you're shooting, there's a great black-and-white filter for you.
11. B4/B&W Classic: The top black-and-white filter on VSCO
They don't call it B&W Classic for nothing. This VSCO filter is great at retaining detail, adding contrast, and really making your photos pop. It's great for everything from landscapes and cityscapes to portraits and pet photography. If you want a black-and-white filter that does it all, B4 is the one.
12. X2/B&W Fade: Subtle black-and-white VSCO filter
X2 reduces contrast for muted tones of gray that are reminiscent of old-fashioned black-and-white photography. While X2 may not be great for retaining details in landscapes and buildings, it's lovely for creating a soft mood and capturing macro shots, vintage portraits, and artistic captures.
13. KT32/Kodak T-Max 3200: A warm VSCO filter for black-and-white portraits
KT32 is a bright black-and-white filter with warm tones and dynamic highlights. It's a great choice for capturing a single subject, such as a portrait without a busy background. The foreground is accentuated, and the background fades away. Shadows are lightened up a bit, too.
14. IHF/Ilford HPF: A fun VSCO filter for winter scenes
The IHF VSCO filter lets you step back in time to an era when photographic details were less important and capturing the essence of a scene was critical. IHF does retain crisp edges, but it does so while minimizing tonal contrast for shots that seem like they were created decades ago. Buildings thrive under the IHF treatment, as do pastoral scenes, still-lifes, and macros.
15. FN16/Fuji Neopan 1600: Great VSCO filter for retaining details
If your photo has a lot going on, you'll want to choose a black-and-white filter that will maintain all those different tones so that the details can be preserved. FN16 does a great job of this and is nice for street scenes and busy landscapes.
If you're looking for ways to easily edit photos with the press of a button, VSCO is a fun and thoroughly addictive choice. There are more than 200 presets to choose from, and you'll no doubt find your own favorites after some time on the app.
Sours: https://backlightblog.com/vsco-filters
Filters free vsco aesthetic
12 best VSCO filters to enhance your Instagram feed
Using the best VSCO filters can totally transform your Instagram feed, which explains the popularity of the VSCO app. When Instagram was first born, it was focused on its own retro, cool filters but since the platform has added more functions, its filters have been sidelined.
Third-party app VSCO (previously known as VSCO Cam) has filled the gap. Providing a range of expressive filters, VSCO allows you to elevate imported photos and also take photos within the app itself. Many of the filters are free forever, and there are over 100 others, which are included in a yearly subscription. We've chosen the best paid-for and free options and listed them here.
Want to make your feed even more unique? Take a look at our guide to how to change the font in your Instagram bio. You may also want to read our guides on how to repost on Instagram, or how to download your Instagram photos.
On the whole, a VSCO filter will give your images a subtle, filmic look that, when used thoughtfully, can raise them above the norm and add a real touch of sophistication. You can also, if you wish, tweak things further with the app's own toolkit, which allows finer adjustments to fade, clarity, skin tone, tint, sharpen, saturation, contrast, temperature, exposure and much more.
Rachel Etheredge, a strategist at Creative Parc, is among the app's fans. "I wouldn't use it for curated design work on my business feed, of course," she notes. "But I love it for my personal Instagram."
"I pay for all the filters through the annual membership," she explains. "I start with one, and tweak and edit it with the photo editing tools until I get where I like. You can also copy the effect you create onto any other photo, so you don't have to remember all your tweaks."
Sharing on Instagram
VSCO's makers would, of course, like you to share your newly edited images among its global community within the app, and many do. But there's nothing to stop you sharing them to Instagram too, or instead, and a quick search for #vsco or #vscocam will show you how tens of millions are doing just that.
VSCO offers many more filters than Instagram, so you stand a better chance of finding one that will help your image stand out. But with hundreds to choose from, that can be a time-consuming business, so it's good to have a few trusty go-tos to start out with. Here are 11 of our favourites. We've divided them into paid for and free VSCO filters to make things easier, and used the same image so you can see the difference between the filters. Skip to the paid-for filters here.
Best free VSCO filters
01. M3
M3 is a natural-feeling filter, which tweaks the colours to bring a soft brown tone to them. Perfect for nature shots (especially with autumnal vibes), it's slightly faded and underexposed leading to a subtle change that speaks volumes.
02. P5
P5 is a popular VSCO filter and it makes everything feel a little more edgy, a bit cooler and more atmospheric, like the light before a thunderstorm. It's a great filter for when you want to add a little grunge and grit to your image. You can also add scratches and grain to the image using this filter, to really amp up the atmosphere.
03. C1
C1 is part of the Vibrant Classic series of presets (C1-C3) that's intended for a variety of scenarios and uses. It gives your images a colourful, vibrant look that works really well on subjects like flowers, nature and beach scenes.
04. F2
Desaturated and understated, the Mellow Fade F Series preset pack (F1-F3) aims to replicate the feel of analogue film stock. We especially love the free F2, an understated matte filter that's great for enhancing tone, and for bringing to life intimate, everyday moments.
05. M5
The second pack in the M Series (M4-M6) revives the vintage look of photo albums from the 1970s beautifully. Our favourite is M5, with a mellow, desaturated look that give a retro feel to both urban and rural environments, and works well with portrait shots too.
06. G3
The Portraits G Series (G1-G3) is aimed at enhancing your portraits by flattering skin tones. But we've found that free filter G3 can sharpen the colours and vibrancy of still-life scenes, too. It's an altogether different, slightly surreal twist on reality that doesn't always work; but when it does, it can completely transform a shot.
07. B1
A list of VSCO filters wouldn't be complete without a monochrome preset. Black & White Classic B Series (B1-B3) is a great way to turn your shots black and white in a subtle way that doesn't just blindly remove colour but evokes a true vintage feel. B1 is our normal go-to, with excellent shadow detail and contrast that brings out little details that other filters might have dulled down.
Best paid-for VSCO filters
08. S2
VSCO label S2 as bright and clean, and it doesn't disappoint. It gives a light finish that feels classic and fresh all at once.
09. HB1
Created in collaboration with men's fashion and streetwear brand Hypebeast, HB1 gives a dramatic, gritty look to photos shot on city streets. In essence, you can use it to turn quite a banal scene into an urban hip hop video. It even makes landscapes look cool.
Chris Biss, a designer at MoreNiche in Nottingham is a big fan. He explains, "I tend to use my main Instagram feed for design stuff, but I post photos to my Instagram stories for which I'll usually use HB1, HB2 [the sibling filter to HB1] or Nike's ACG filter."
10. A6
A6 filter is a popular VSCO preset, and we can see why. It gives a beautifully clean brightness while adding warmth to the richer tones.
11. Dog 1, Dog 2 and Dog 3
Whether you loathed or loved Wes Anderson's Isle of Dogs, you have to agree it had a very distinctive look. So it's great that the film makers have teamed up with VSCO to create three filters that allow you to give your own images the same look: Dog 1, Dog 2 and Dog 3. The first emphasises neutrals and mutes vibrant colours to give your images an elegant, serene and classic look.
Dog 2 was inspired by the scene in the movie where student Tracey Walker calls on her classmates to take action. It boosts yellow hues and brightens your image. The effect is pretty full-on but when used in the right way it can certainly make your photos look distinctive.
The third has purple-pink neon hues and is inspired by a lab in Megasaki City, perfect for early evening light.
12. A4
Another set of presets inspired by analogue film, the Aesthetic Series (A4-A6) is characterised by natural tones, subtle colour shifts and slight dimming. We love A4, which can be a great way to enhance interior photography. It also works beautifully for food photography.
Related articles:
Tom May is a freelance writer and editor specialising in art, design and travel. He has been editor of Professional Photography magazine, associate editor at Creative Bloq, and deputy editor at net magazine. He has also worked for a wide range of mainstream titles including The Sun, Radio Times, NME, Heat, Company and Bella.
Sours: https://www.creativebloq.com/features/10-best-vsco-filters-to-stand-out-on-instagram
Natural Tone - Instagram feed idea - vsco filter 2020- vsco tutorial
Instagram is one of the most popular social networks with over 300 million users on it. In it, we swim among blurry selfies, oversaturated clouds, washed out group photos and more pictures that get post-processed with Instagram's native filters. Instgram works well with plenty of third party apps.
10 Apps to Create Cinemagraph
10 Apps to Create Cinemagraph
Cinemagraphs create GIF animations with small elements that move while the rest of the picture stays static. Being... Read more
One app that is crazy popular now is VSCO Cam, a premium app for taking, editing and sharing images. The app is available in App Store and Google Play. VSCO Cam has minimalistic design, a set of filters (which they call "presets") and some easy editing tools.
Using one of the filters you can easily imitate various kinds of film effects on your photos e.g. the C3 preset imitates modern negative Fuji film stocks (with gritty green tones and contrast) while LV filters imitate classic slide film with its natural warm light. You can play around with VSCO Cam's editing settings and create your own set of presets.
Recovering Banned Instagram Account
Recovering Banned Instagram Account
If you're reading this, chances are you are encountering a temporary ban on your Instagram account. There's no... Read more
50 VSCO Cam Filter Settings
In this post, we have collected 50 such filter settings you can try on your photos. Don't be afraid to experiment, then let us know what you love.
More
Here are more Instagram related posts for you:
Read Also: 30 iPhone & iPad Apps to Have Fun with Your Photos
Sours: https://www.hongkiat.com/blog/vsco-cam-filter-settings/
You will also be interested:
You live richly. You seem to have spent a long time. Smoking filter cigarettes is not a sign of well-being these days.
337
338
339
340
341