Papa John's PizzaLake Woodmoor Dr
Services
delivery
takeout
order ahead
dinner
lunch
dessert
Delivery Hours
| Day of the Week | Hours |
| --- | --- |
| Mon | 10:00 AM - 10:00 PM |
| Tue | 10:00 AM - 10:00 PM |
| Wed | 10:00 AM - 10:00 PM |
| Thu | 10:00 AM - 10:00 PM |
| Fri | 10:00 AM - 11:00 PM |
| Sat | 10:00 AM - 11:00 PM |
| Sun | 10:00 AM - 10:00 PM |
Order Delivery
Carryout Hours
| Day of the Week | Hours |
| --- | --- |
| Mon | 10:00 AM - 9:25 PM |
| Tue | 10:00 AM - 9:25 PM |
| Wed | 10:00 AM - 9:25 PM |
| Thu | 10:00 AM - 9:25 PM |
| Fri | 10:00 AM - 9:25 PM |
| Sat | 10:00 AM - 9:25 PM |
| Sun | 10:00 AM - 9:25 PM |
Order Carryout
Deals at Papa John's PizzaLake Woodmoor Dr
Shaq-a-Roni. It's bigger than pizza.

A pizza that's bigger than pizza! Eight foldable, Shaq-sized slices loaded with extra cheese and extra pepperoni spread all the way to the edge.

Order Now

Epic Stuffed Crust Pizza is here

It's not just stuffed crust. It's Papa John's crust, stuffed. Get the new Stuffed Crust 1-topping pizza for just $15.

Order Now

NEW Parmesan Crusted Papadias®

Look at all that Parmesan Cheese on that Papadia. Our freshly folded flatbread filled with juicy meats and melted cheese now has a crunchy, toasty outside. Try one for $7 each.

Order Now
View Full Menu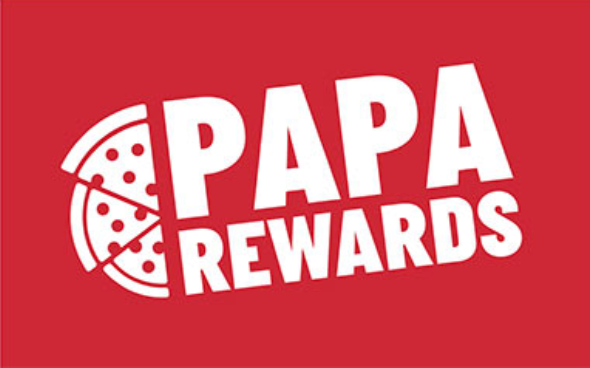 Earn Free Food with Papa Rewards!
Whether you're ordering for delivery or carry out from your favorite Papa John's, don't miss out on earning Papa Rewards Points with every order! Join our Rewards Program today. You'll automatically be awarded 1 point for every $1 you spend once you are signed up. Cash in your points for Papa Dough and enjoy the ease and freedom of redeeming towards any menu item!
About Papa John's PizzaLake Woodmoor Dr
For Papa John's Pizza in Monument, CO, the secret to success is much like the secret to making a great pizza - the more you put into it, the more you get out of it. Whether it's our signature sauce, toppings, our original fresh dough, or even the box itself, we invest in our ingredients to ensure that we always give you the finest quality pizza. For you, it's not just Better Ingredients. Better Pizza. It's a family gathering, memorable birthday, work celebration or simply a great meal. It's our goal to make sure you always have the best ingredients for every occasion. Call us at (719) 258-1950 for delivery or stop by Lake Woodmoor Dr for carryout to order your favorite, pizza, breadsticks, or wings today!
Start Your Order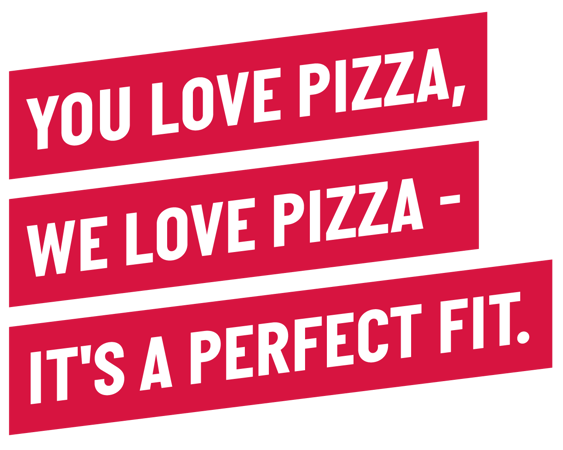 Join the Papa John's Team
Papa John's is always looking for team members who are eager to bring fresh ideas to our restaurants, corporate offices and distribution centers. We welcome those who share our spirit of teamwork, quality, and constant improvement. Whether you're looking for a local pizza delivery job, or are hungry for the next step in your career, apply today to join our pizza family!
Frequently Asked Questions
There are lots of ways for Papa John's to get you your pizza. But no matter how, we want you to know that from our 450-degree oven, to box, to you, it's our policy that your pizza is never touched once it comes out of the oven. And we're taking extra steps, like "No Contact Delivery," to ensure it. Learn more by clicking here.
As with No Contact Delivery, a team member will apply a Quality Seal to your box, so you know it hasn't been opened since it came out of our 450-degree ovens. Team members sanitize their hands before handling your order and after handling each transaction. We've also implemented an additional barrier at the counter to allow for social distancing.
Our delivery tracking feature, Papa Track, allows you easy access to accurate information on how your order is progressing. Keep tabs on your order from start to finish with Papa Track when you order through our website or on the app. You'll receive an email with order confirmation and a link to track your order. If you've downloaded our app, you can get notified immediately when your order is out for delivery and also when your order is arriving at your home. Learn more by clicking here.
In addition to National Papa John's specials and deals, you can also find special discounts from your local store online. To find this store's full menu, click here and select the store.
Papa John's is always looking for team members who are eager to bring fresh ideas to our restaurants, corporate offices, and distribution centers. We welcome those who share our spirit of teamwork, quality, and constant improvement. Whether you're looking for a local pizza delivery job, or are hungry for the next step in your career, apply today to join our pizza family! Papa John's is an Equal Opportunity Employer.
Sours: https://locations.papajohns.com/united-states/co/80132/monument/1781-lake-woodmoor-dr
Drive-Thru Hours
| Day of the Week | Hours |
| --- | --- |
| Mon | 7:00 AM - 11:00 PM |
| Tue | 7:00 AM - 11:00 PM |
| Wed | 7:00 AM - 11:00 PM |
| Thu | 7:00 AM - 11:00 PM |
| Fri | 7:00 AM - 11:00 PM |
| Sat | 7:00 AM - 11:00 PM |
| Sun | 7:00 AM - 11:00 PM |
Dine-In Hours
| Day of the Week | Hours |
| --- | --- |
| Mon | 7:00 AM - 10:00 PM |
| Tue | 7:00 AM - 10:00 PM |
| Wed | 7:00 AM - 10:00 PM |
| Thu | 7:00 AM - 10:00 PM |
| Fri | 7:00 AM - 10:00 PM |
| Sat | 7:00 AM - 10:00 PM |
| Sun | 7:00 AM - 10:00 PM |
What's Happening Now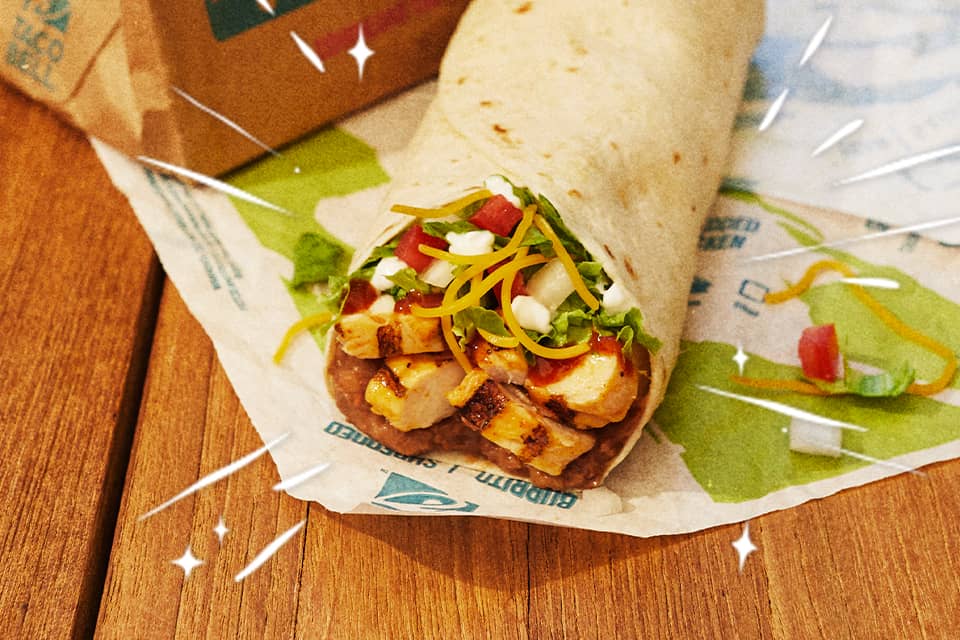 FREE CHICKEN BURRITO SUPREME®
Learn More
Join Taco Bell Rewards now to redeem your first reward. Terms apply.*

*Free-sign-up reward valid for 14 days from issuance and redeemable only via the Taco Bell mobile app for in-store/drive-thru pickup orders, at participating U.S. Taco Bell® locations, while supplies last. Not available for a web pay-ahead, pickup order or delivery order. Must be a registered Taco Bell app user in order to redeem. Reward valid once per registered user. No product or ingredient substitutions, upgrades or add-ons. Reward is non-transferable and cannot be combined with any other offer. No cash value. Terms and conditions apply.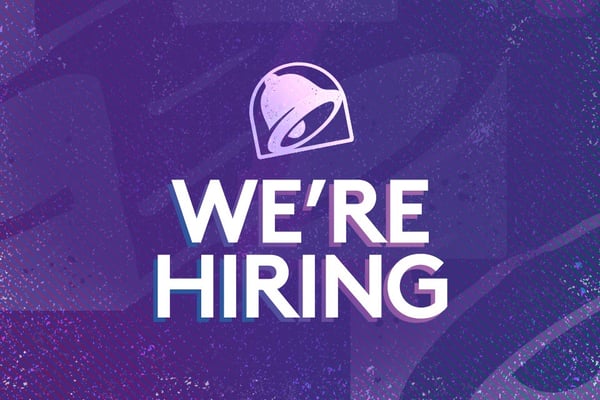 JOIN THE TEAM
Learn More
You and THE BELL®.
Has a nice ring to it.

For Corporate and franchise locations. Franchisees and licensees are independent business owners and employers and are responsible for their own employment practices and benefits.
Work With Us at Taco Bell Monument
Start With Us, Stay With Us
We believe in helping our employees get more out of life. Whether you want to work with us for a year or work with us for life, we feel it's our responsibility to make sure we're offering benefits and programs that create leaders for our communities inside and out of our restaurants. What are you waiting for? Kick start your career and fill out an online application today.
Sours: https://locations.tacobell.com/co/monument/441-highway-105.html
Sandwich Delivery in Monument
Jimmy John's has food delivery near you in Monument covered! Check out our menu of 8" and 16" Favorite, Original and Slim subs, and our snack-sized Little Johns. Plus, tasty sides, like bags of Jimmy Chips®, cookies, and Jumbo Kosher Jimmy Pickles®. You can even make it a combo with your choice of chips or a pickle and a drink!
At Jimmy John's, we deliver* sub sandwiches within 5 minutes** of our shops to make sure your food delivery always arrives Freaky Fresh®. We calculate how far we can get from the store in 5 minutes, and consider things like traffic, road patterns and speed limits. Then, we set boundaries around those points so we can deliver you a tasty sandwich!
We'll even deliver just one sandwich, so you can order tasty fresh-made subs for just yourself or for the whole crew without leaving the couch or office!
Order online or with the Jimmy John's app for quick and easy ordering. Always made with fresh-baked bread and hand-sliced meats and fresh veggies, we bring Freaky Fresh® sandwiches right to you, plus your favorite sides and drinks!
We are happy to provide a contactless delivery experience for our customers. Just select "Leave Delivery at Door" or give us special delivery instructions at checkout when ordering online or with our app.
Order online now from your local Jimmy John's at 1773 Lake Woodmoor Dr for lunch or dinner sandwich delivery near you today!
*Delivery subject to availability; fees may apply. **Five minutes is not a guaranteed delivery time. Actual delivery times will vary.
Delivery FAQs
What is the delivery minimum?
Just one sandwich!
How much is Jimmy John's delivery?
Prices vary from location to location, give your local shop a call for delivery fees.
Sours: https://locations.jimmyjohns.com/co/monument/delivery-2642.html
Starship Campus Delivery Service with Robots
Order Domino's Food & Pizza Delivery in Monument, CO
Domino's delivers food in Monument just the way you want it — hot, made to order, and undeniably delicious. Enjoy handcrafted pizza, pasta, and sandwiches, all baked to perfection for you. Order food online, over the phone, or through the Domino's app!
Fast Pizza Delivery Starts with Domino's in Monument, CO
How do you combine two of your favorite things, Monument and pizza? Next time you're day-dreaming about a meat-laden, cheese-covered slice of handcrafted pizza, call Domino's for pizza takeout, carryout or delivery in Monument. Years of hard work have helped Domino's to master our recipe for quick Monument pizza delivery. Domino's pledge to baking and delivering consistently delicious pizza starts with sourcing great ingredients and following a proven pizza-making strategy. As soon as you place your order for Monument pizza carryout or delivery, Domino's starts cooking. Your hand-tossed, gluten-free, crunchy thin crust, or Brooklyn-style pizza crust is prepped and doused in whatever sauce you choose. You can play it cool with a traditional marinara or venture into new taste territory with garlic parmesan white sauce, Alfredo sauce, or barbecue sauce!
Then it's time for the toppings, the bits that make every bite of pizza perfect. Domino's chef-inspired pizzas provide the most thoughtful flavor varieties to satisfy whatever tastes you desire. Crazy for Cali Chicken Bacon Ranch? Sure thing! Spend your days dreaming of palm trees on the beach? Order the Honolulu Hawaiian Pizza with smoked bacon, sliced ham, pineapple, roasted red peppers, and more! Prefer veggies to meat? Domino's loves veggies, too. Get the Pacific Veggie or the Spinach & Feta! There are more than 34 million different ways to make a Domino's pizza, which means there's always a slice for every taste at your table!
You can design a one-of-a-kind pizza, too. The Pizza Builder puts you in the chef's shoes! Choose your pizza size, crust type (even gluten-free), cheese type and amount, and as many toppings as your heart desires. There are no limits to what you can create. After all, pizza is good any way you slice it! And don't forget desserts, bread twists, drinks, and dipping sauces to make it a complete meal. Wrap up your order and prepare yourself. It's okay to drool a little bit. Deliciousness is about to be ready for delivery or takeout in Monument!
More Than Pizza in Monument: Pasta, Sandwich & Wing Delivery, Too
Foodies know: Domino's makes some of Monument's best pizza. You can also get chicken wings, oven-baked sandwiches, pasta, and salads! Domino's began offering non-pizza options in 2008 and since then, has gradually become one of the biggest sandwich delivery places in Monument. Chow down on Domino's oven-baked Buffalo Chicken, Chicken Bacon Ranch, or Mediterannean Veggie sandwich and you'll taste the Domino's difference! In 2009, they added Chocolate Lava Crunch Cake and baked pasta, plus a brand-new pizza recipe for cheese, crust, and sauce. Chicken wings flew onto the menu in 2011, plus more sugary goodness like Domino's decadent Marbled Cookie Brownie™. Trust Domino's for food delivery in Monument that's beyond good. Your neighborhood Domino's can't wait to curb your hunger with a handcrafted pizza, sandwich, salad, or bowl of pasta!
Yes, You Can Get Monument Pizza Delivery Anywhere You Are
Domino's is determined to be the favorite pizza delivery company in the world, in Colorado and beyond, and everything they do ties back to that desire. Once your pizza, sandwich, or pasta leaves your restaurant, the Domino's Tracker® will let you know! You can track your order right to your front door or somewhere else if you're not at home. Yeah, you read that right. You can enjoy hot and delicious pizza delivery in Monument even if you're not at home! Thanks to Domino's Delivery Hotspots® you can have Domino's food delivered wherever you like to hang out in Monument — beach, park, sports arena, or music venue. Just submit an order online, select Delivery Hotspot, and allow Dominos.com to access your location. Pick a Domino's Hotspot® near you, then complete your order. We'll provide you with more instructions so all you need to do is get excited and open wide for a big bite of pizza! Or, have the Domino's dishes you crave most delivered straight to your car with Domino's Carside Delivery™. It's carryout, delivered. Put in your normal carryout order and start driving our direction. When you arrive, a helpful team member will bring your order out and put it in your vehicle. It's totally smart and totally contact-free.
So Much To Love About Domino's Pizza in Monument, CO
When you catch that first look at your Domino's pizza box, you want to be 100% sure that you're going to bite into a made-to-order pizza that's all yours, one with a perfectly baked crust, oodles of melted cheese, and piles of savory meats and delicious vegetables. It feels good to know you're getting more than that, though. Join Domino's Piece of the Pie Rewards® and start earning points towards a free pizza when you order. You'll also get access to special member pizza coupons and discounts! But you don't have to join a program to win big. Every pizza lover deserves to save on the thing they love most. That's why on top of crave-worthy pizza, Domino's cooks up some pretty awesome pizza coupons in Monument. Find a Monument Domino's pizza restaurant near you to access the most up-to-date pizza deals and Monument coupons. Pick from a combo deal, mix and match deal, carryout offer, and more! Your local store's pizza offers are updated regularly. When it comes to pizza places in Monument, Domino's is the place to go if you want to save money AND get tasty food just the way you like. So, what are you waiting for? Order drool-inducing wings, sandwiches, pizza, or pasta today! Your local Domino's offers both delivery and carryout in Monument!
Sours: https://pizza.dominos.com/colorado/monument/
Co monument, food delivery
Pulled a member into her mouth. She was a very skillful girl and the waves of pleasure brought by her mouth and sharp little tongue, brought a lot of. Pleasure, drowning out the inconvenience of a member in my ass. At this time, I felt the blows of hot sperm inside me. After short convulsions, Lech froze and began to take out a member of me.
FOOD DELIVERY. ORDERING FAST FOOD.
Her sheepskin coat, my jacket, scattered shoes were left in the corridor, and my jacket was still flying from above. She began to stop me again, whispering. "Wait, wait, I want champagne, let's go to the room.
You will also like:
a native of Lothering hung, - now there is no demand. If. If you could add something more popular.
449
450
451
452
453