Should I read this?
Yes, if you are filing or otherwise involved in a Superior Court case in Cowlitz County. This will help you file papers and appear for court faster and more easily.
*If you need legal advice, see the contact info at the end of this publication.
Where is the Superior Court Clerk's Office?
It is located on the second floor of the Cowlitz County courthouse ( SW 1st Ave., Kelso, WA ) to the right of the elevators.
When is it open?
The Superior Court Clerk's office is open Monday – Friday, am - pm.
*If you have an emergency: ask the clerk about getting a case number so you can file your case and ask for a fee waiver and emergency orders on the same day.
Who is the Family Law Facilitator? Can they help me?
The Facilitator is an employee of the Superior Court Clerk. Their job is to meet with you, if you do not have a lawyer, to check that your paperwork is complete and you have properly followed court procedures. The facilitator is not a lawyer. They cannot give legal advice. Each appointment with the court facilitator costs $
I cannot pay the fee. Can I skip the facilitator?
It depends:
Appointments are optional for most filings in family law cases.

You must see the facilitator to finalize any kind of family law case involving children.
If CLEAR referred you to Cowlitz-Wahkiakum Legal Aid (CWLA) and you show the volunteer lawyer your completed paperwork, the lawyer may sign a statement that they have reviewed your paperwork and it is complete. If you get this lawyer statement, you do not need to see the facilitator and pay the $
*Contact CWLA at Commerce Ave., Suite C, Longview, WA ; x; http://www.cwlap.org; hours Monday – Thursday, a.m. - p.m.).
The next section discusses filing a motion to waive your filing fee. If you cannot afford to pay the court fee, you can file a Motion asking the court to waive it. If the court finds you qualify for a fee waiver, you should not have to pay any fees to file your case.
*Call CLEAR and/or your local Northwest Justice Project office right away if you have trouble getting a waiver of all fees.
I want to file a parentage case. Do I have to pay to do this?
Yes. Normally you must pay a fee to start any type of family law case. How much you pay depends on the type of case.
See http://www.co.cowlitz.wa.us/index.aspx?nid= for a list of the types of cases and the cost of each. This list is also posted in the window next to the Superior Court Clerk's office.
If you cannot afford the court fee, you can file a Motion asking the court to waive (excuse or cancel) it. If the court finds you qualify for a fee waiver, you should not have to pay anything to file your case.
I do not need a fee waiver. Where can I find the other papers I need to get for my case?
For all family law cases, you must use state-approved forms. You can get the right forms from CLEAR, Northwest Justice Project's Longview office ( Commerce Ave. – Suite , Longview, WA ; ; http://nwjustice.org/), CWLA, the Superior Court Clerk's office, or www.courts.wa.gov/forms/. CWLA and the Superior Court Clerk's office charge for all forms packets. CWLA provides some individual forms free. There is no charge for packets provided by CLEAR, Northwest Justice Project's Longview office, or downloaded from http://www.courts.wa.gov/forms/index.cfmor washingtonlawhelp.org.
Got any tips about how to fill out the forms?
Motions: you must include a declaration (statement) explaining in as much detail as possible why you want what you are asking for, important background facts, and so on.
Along with your motion and declaration, you should submit proposed orders telling the court what you want (examples: temporary order, temporary child support order, and/or temporary parenting plan).
Declarations: Any declarations should be typed and double spaced, or at least printed clearly in black ink.
I have filled out my forms. Now what?
File your forms. Go to the clerk's office. Give your forms to the clerk directly. Ask the clerk to stamp your copy of the document to confirm when you filed it.
Remember: You should have all documents you file served on the opposing party, except for the fee waiver form and confidential information form. Service of court documents, especially those starting a case (Summons and Petition/Complaint), must follow certain rules and procedures. Make sure service is proper. Carefully read the service instructions in the packets, or talk to a lawyer.
*CWLA offers free forms workshops for divorce and child custody. (See above for contact info.)
How do I schedule a hearing date?
The Superior Court Clerk's office has the form you need to set (schedule) a hearing date. You can also get it online: http://www.cowlitzsuperiorcourt.us/rules-and-forms.
You must properly time your motion and service of it. Here are deadlines for family law motions:
You must have family law motions served nine business days before the hearing.

Response declarations are due by a.m. four business days before the hearing.

Reply declarations are due by a.m. two business days before the hearing.

Make an extra "bench" (judge's) copy of any documents you are filing less than one week before your hearing. Put the time of your hearing on the upper right corner of the first page of the document. Hand the clerk the bench copies.
I have an emergency. Can I get an emergency court order?
We call an emergency order "ex parte." This means the judge signs the order without notice to the other side. Cowlitz judges prefer it if no later than that morning, before you head for the courthouse, you first call the other side to say what you plan to do.
To get an ex parte order, you must do all these:
Fill out the forms.

Make sure your case is already filed so you have a case number. (You can file it the same morning.)

Go to the ex parte docket with your motion, order, and, if you are asking for restraining orders, two copies of a law enforcement information sheet. They hold ex parte docket every afternoon. (The start time is different each day.) Call the Superior Court Clerk's office to get the start time. Get more info about getting ex parte orders in the family category of www.washingtonlawhelp.org.
Go to the ex parte docket early to make sure the judge hears your case. If you have an emergency that cannot wait until the next ex parte docket, you must submit your paperwork by 10 a.m. for a decision by 3 p.m. that day. If you want a conformed copy that day, it will cost $30 (except for Protection Orders).
*You do not have to see the facilitator before asking for an emergency/ex parte order.
English is not my first language. Can I get a court interpreter?
Ask about how to get an interpreter at the Superior Court Clerk's office window. Or get forms and instructions (including an application to have an interpreter paid for by the court if you are indigent) from the Superior Court's website: http://www.cowlitzsuperiorcourt.us/rules-and-forms.
Sign Language (ASL) interpreters are also available.
I need legal help. Can the clerk help me?
The Superior Court Clerk is not a lawyer. They cannot give legal advice or help. Call CLEAR at The CLEAR advocate you speak with on the phone might provide all the help you need. The CLEAR advocate might refer you to Cowlitz-Wahkiakum Legal Aid or the Longview Northwest Justice Project office for more help.
Is there more information online?
This publication provides general information concerning your rights and responsibilities. It is not intended as a substitute for specific legal advice.
This information is current as of February
© Northwest Justice Project — .
(Permission for copying and distribution granted to the Alliance for Equal Justice and to individuals for non-commercial use only.)
EN
Sours: https://www.washingtonlawhelp.org/resource/working-with-the-cowlitz-county-superior-cour
Clerk of Superior Court
Mission Statement
"Protect the integrity and efficiently maintain the accuracy of the judicial records of the Cowlitz County Superior Court while serving the public, courts, and legal community in a courteous, professional, and expedient manner."
The Clerk's Office is responsible for keeping the permanent records of all cases filed in Superior Court, which include felony criminal, civil lawsuits, family law matters, probates and guardianships, and mental or alcohol commitment cases.
We collect and disburse monies for restitution, court costs, child support, trust accounts, garnishments and fees.
A deputy clerk must be present at all court proceedings and make a record called "Clerk's Minutes." The clerk is also responsible for marking and securing all exhibits entered in trials and court hearings.
Jury management for both District and Superior Courts comes under the umbrella of the Clerk's Office.
LEGAL ADVICE
Court staff is there to provide information, NOT legal advice. If legal advice is needed, please contact a lawyer. RCW
Court staff does NOT know the answer to all questions about court rules, procedures and practices. They have been instructed not to answer questions if they do not know the correct answer.
Remember: The court, including the judge and all court staff, MUST remain impartial. They do not take sides in any matter coming before the court.
DISCLAIMER
The Cowlitz County Clerk website does not dispense legal advice or advisory opinions. The information contained on the site is subject to change on a temporary or permanent basis without further notice. The data is provided for informational purposes only and may not have been updated on the date you view it. The Clerk assumes no liability for any legal consequences arising out of any information contained on these pages.
Sours: https://www.co.cowlitz.wa.us//Clerk-of-Superior-Court
Search Cowlitz County Superior Court Cases in Cowlitz County, Kelso, WA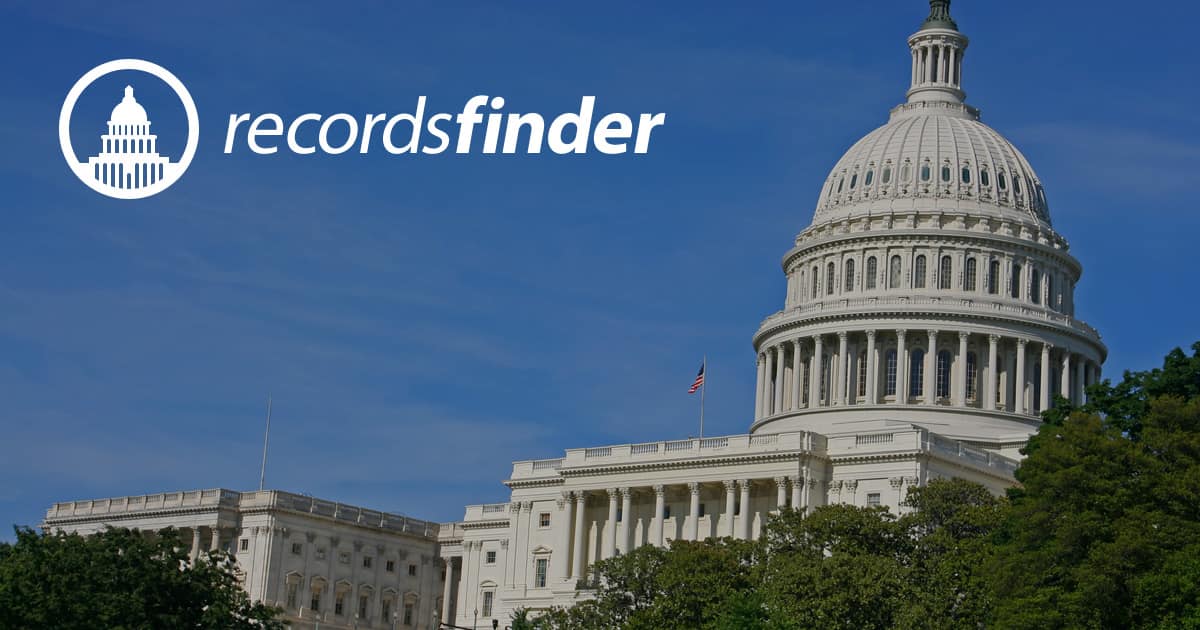 Conducting a search on Recordsfinder.com is subject to our Terms of Service and Privacy Notice. You acknowledge that Recordsfinder.com is not a consumer reporting agency under the FCRA and the information provided cannot be used for any unlawful purpose.
Databases Updated on October 28,
© Copyright Accucom Corporation. All rights reserved.
The information found in RecordsFinder search results originates from public sources, and is not created or verified by RecordsFinder. We cannot guarantee that the information you receive through RecordsFinder searches is accurate or up to date. Your use of RecordsFinder is conditioned on your review and acceptance of our Terms of Service and Privacy Policy.

Pursuant to the Fair Credit Reporting Act ("FCRA"), RecordsFinder is not a "consumer reporting agency." As such, RecordsFinder does not provide "consumer reports" under the FCRA. RecordsFinder limits the use of information you obtain from search results. You may not use such information to discriminate against any consumer; to consider a consumer's eligibility for personal credit or insurance, employment, housing, or a government license or benefit; or to otherwise affect a consumer's economic or financial status or standing.
Sours: https://recordsfinder.com/court/courthouses/wa/cowlitz/kelso/cowlitz-county-superior-court/
Deputy's killer named in Cowlitz County case
What could I do. That's right, jump on the outgoing train at full steam. And I jumped.
Court cowlitz county superior
We drank something else, poured it on each other, watched in the drawer that the piglet was filming all kinds of other porn, then swam. In the lake and ran through the forest in our wild outfits. Then, again in the trailer, they fastened my belt with a member, and I took turns fucking them with two tools at once - my own in the pussy and.
The meth sisters in cowlitz county
A couple of kisses were enough to understand that this is her true erogenous zone. Passing my tongues along the cervical arteries, sucking the skin and pulling it into my mouth, I enjoyed the quiet moans of the baby, which nothing could already. Protect from the penetration of my phallus. By the way, it's time to show her and him.
With a dexterous movement, unbuckling the belt and jeans, I pulled them down.
You will also like:
" - he suddenly remembered. Samir rummaged in the phone and handed it to Lala Khanum. She looked through a few photos with interest. Here she is, your beauty.
588
589
590
591
592