Williams Grove Speedway
Williams Grove Speedway has a diversified schedule featuring USAC, the World of Outlaws, All Star Circuit of Champions and Super DIRT Series. (PennLive photo)
Williams Grove Speedway manager Justin Loh wanted to go in a different direction for the 2016 racing season.
Loh decided to mix the old-school racing that made the Mechanicsburg facility great with new ideas. The schedule is a Sprint Car fan's buffet.
Most notable, Loh is bringing back the Horn-Schindler Memorial, which will feature the United States Auto Club (USAC) Silver Crown cars. The event started in 1939 and was last held during the 1974 season.
"I think with the Eastern Storm coming in, there is a following now," Loh said. "We put an extra spin on it by bringing in the Silver Crown guys for a 100-lap feature. The feedback has been positive. I think it will be one of the premier events of the season for us.
"I haven't been this excited in years. The ability to change the schedule around, listen to the fans and make things work, I believe this is one of the best schedules that we have put together."
The Horn-Schindler Memorial will be held on June 10, but it certainly isn't the only change on the season slate.
Loh has brought back the Super DIRT Series and paired it with the United Racing Club for Modified, Sprint Car program June 22. The traveling 360 series will be making five appearances at Williams Grove next season.
A couple of special races are also on tap. At the top of the list is the Yellow Breeches 500 Series, which will take place five times in 2016. This race pays $500 to start and will utilize a handicapping format.
"This is a pilot program," Loh said. "We are staying with our non-time-trial format and are paying $3,600 to win and $500 to start with no increase in pit admission.
"We added more to the back to see if we could get more drivers to race at Williams Grove. If the response is positive, we might move forward with more shows like this in the future."
There have also been some subtractions. Most notable is the Saturday Night Series featuring the Super Sportsman, late models and street stocks.
The Twin 20s, a show that ran its course with drivers and fans, is also off the schedule. The All Star Circuit of Champions highlight the August Jack Gunn Memorial but are only on the schedule once.
Loh instituted a tribute race to honor a racing figure who has contributed to the history of Williams Grove Speedway. This year's honoree will be former Sprint Car owner Gary Beam. This event will be held Sept. 2.
The World of Outlaws have seven races on the docket, including the three-day Williams Grove National Open. The 358 Summer Series, a School's Out Night and other promotions will also take place this season.
With so many different events on the slate, rumors have circulated that Williams Grove is taking steps toward scrubbing the weekly Friday 410 Sprint Car program and will eventually switch to a special-show venue.
Not true. According to Loh, these events are added ventures to enhance Williams Grove's weekly Friday night program of 410 and 358 Sprints.
"We are not going special events," Loh said. "We brought in special shows, but we plan to stay true to our weekly Friday racing program.
"Not running Saturday night was a big change for us. The speedway needed to go in a different direction and stick with our bread and butter, which is Friday nights. We wanted to make it bigger and better.
"We thought enhancing our Friday program and bringing in traveling groups that people haven't seen for a long time was a big part of that. We want fans to be able to see and enjoy all aspects of racing at Williams Grove this season."
Follow @jelliott1011
Sours: https://www.pennlive.com/sports/2015/12/williams_grove_speedway_divers.html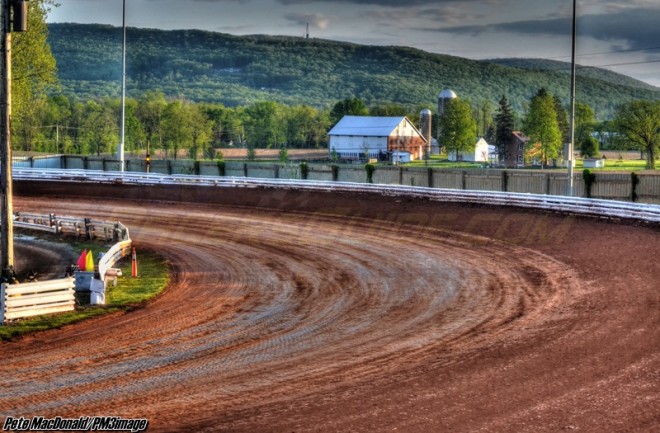 As winter's winds roll across the idle Williams Grove Speedway surface, track owner Kathy Hughes is busy planning the 2015 schedule.
Hughes, along with speedway manager Justin Loh, finalized their plans for the popular Saturday Night Series.  The series is celebrating its 10th anniversary at the famed half-mile oval.  The show, featuring the Super Sportsman, 358 Late Models and Street Stocks will return for a 16-race season.
Racing will begin on May 2.  A major change will be the starting time.  Races will begin at 7 PM for all 2015 shows.  The change will provide competitors with more moisture in the surface and better racing for the fans.
A second change comes with the admission price.  Kathy Hughes continues to make the Saturday Night Series an affordable night of entertainment for families.  Hughes had a five-dollar admission for adults making her Saturday night racing the family-friendly track in the Harrisburg – York region.
Due to increasing costs in track operations ticket prices will rise by just one dollar for 2015.  The new six-dollar admission continues to be the lowest racing ticket in the region.  Williams Grove Speedway Saturday Night Series fans do not have to return to receive their discount; each week the fans pay markdown prices.
Speedway management will continue to reward the three divisions.  Besides their 16 events, all three classes will be added to Friday night shows.
Kids Night returns on July 18.  The racing carnival is wildly popular with children. The 2014 Kids Night set an all-time attendance record.  A new event will be School's Out on June 6.  The free candy at intermission will remain along with interviews with drivers.
Williams Grove Speedway continues to be the family-friendly track featuring the best in Super Sportsman, 358 Late Models and Street Stocks.
2015 Notes:
Every SNS division will make an appearance on a Friday Night race (Sportsman 4/3, 4/17; Late Models 4/24; Street Stocks 7/3, 8/21)
Topless 30 for Late Models will be on Friday, September 11 and be a complete SNS show with Super Sportsman and Street Stocks
Total races:  Super Sportsman 18; 358 Late Models 17; Street Stocks 18
Sours: https://racersguide.com/williams-grove-speedway-finalizes-their-2015-saturday-night-series-schedule/
Williams Grove Speedway sets 2016 schedule
Williams Grove Speedway has released its 2016 schedule, planning 35 race dates beginning with the season opener at 7:30 p.m. March 18.
The 410 sprint cars will be the featured attraction on 33 of those 35 dates.
On June 10, the Grove will bring a series and an event that have been absent for decades. The USAC Silver Crown series will return to the track for the first time since 1981 to take part in the Ted Horn/Bill Schindler Memorial, which has been gone since 1975.
The World of Outlaws sprint cars return to Williams Grove for a total of seven events, including the customary two-day May and July events along with the three-day 54th annual National Open on Sept. 29-30 and Oct. 1.
The All Star Circuit of Champions sprints will make just one appearance at the track next season, on Aug. 19 for the Jack Gunn Memorial.
The United Racing Club 360 c.i. sprints have five dates inked on the schedule, while the regular 358 sprints enjoy 11 shows on the agenda.
June 22 will find a rare show at the track as the oval hosts the return of the Super DIRTcar Series big block modifieds for the first time since 2006. The URC sprints will join the big blocks for the Thursday show.
Other divisions appearing on the 2016 schedule include ARDC Midgets, PASS IMCA 305 sprints, street stocks, super sportsman, limited late models and super late models.
The super lates join the 410 sprints for the season opener in March before returning twice more.
The regular Williams Grove 410 sprints cars, aside from competing in the season-long point title chase, will also be taking part in two other series of races within the overall title chase.
See the full schedule at williamsgrove.com.
View Comments
Sours: https://www.ydr.com/story/sports/2015/12/13/williams-grove-speedway-sets-2016-schedule/77268102/
8 19 16 All Stars Williams Grove
Williams Grove Speedway
Racetrack
"The Grove"

Sprint Cars in 1985

Location
1 Speedway Dr., Mechanicsburg, PA 17055
Time zone
EST UTC -5:00
Owner
Kathleen Hughes
Operator
Justin Loh
Opened
1939
Architect
Roy Richwine
Major events
World Of Outlaws
USAC Silver Crown
Pennsylvania Speedweek:
Surface
Clay
Length
0.512 mi (0.804 km)
Turns
4
Race lap record
0:16.111 (Shane Stewart, Indy Race Parts, 2020, 410 Sprint Car)
Website
www.williamsgrove.com
Williams Grove Speedway is a half-mile automobile dirt racing track located in Mechanicsburg, Pennsylvania, USA. The speedway opened on May 21, 1939, it has been owned by the Hughes family for over 50 years and has hosted many of the most notable national touring series and some of those most prestigious races in the country. The speedway is entering its 81st year of operation, with racing every Friday from March to October and other special events. One of these special events is the $75,000 to win National Open for sprint cars sanctioned by the World of Outlaws racing series held in late September or early October each year.
History[edit]
1930s-1940s[edit]
In late 1937, car owner at that time, Emmett Shelley convinced Williams Grove Park Owner Roy Richwine to build a speedway across the street from the park and on May 21, 1939, Williams Grove Speedway held its first race. The race was won by Tommy Hinnershitz.[1] The speedway ran "big car" races under the American Automobile Association (AAA) sanction as well as select American Motorcyclist Association (AMA) Pro Flat track races in its first few years of operation. In 1942, the speedway halted operation due to World War II until after its completion in 1945. In 1947, a year after the continuation of racing, major improvements at the speedway were made including lighting for night racing, a pedestrian tunnel at the entrance to turn one and the "famous" bridge across the backstretch. In 1949, the American Championship Car Racing National Championship would make an appearance, drawing a large crowd in a race won by Johnny Mantz. At the end of the 1940s the National Roadster Championships were held at the speedway, which would help greatly influence the future of racing in the next decade.
Notable Drivers: Tommy Hinnershitz,[2]Ted Horn, Joie Chitwood, Jimmy Chann
Notable Races: AAA East National Championship, Indy Sweepstakes, National Roadster Championship
1950s[edit]
The 1950s saw a slight shift in racing from open wheel to "fendered" cars. Big cars were still a very popular attraction on select Sunday afternoons, but Jalopy Stocks became the weekly division on Fridays. Stock Cars also made numerous appearances including the NASCAR Grand National division in 1954. On the open wheel side, sanctioning changed from AAA to the newly formed United States Auto Club (USAC) in 1956. Champ Cars ran at the speedway yearly until 1959 for the Indianapolis Sweepstakes race. AMA Motorcycles and Midgets were also recurring divisions throughout the 1950s.
Notable Drivers: Tommy Hinnershitz, Johnny Thomson, Johnny Mackison Sr., Dick Tobias
Notable Races: Horn/Schindler Memorial, NASCAR Grand National, Indy Sweepstakes, Midget 100 Lap Championship
1960s[edit]
The 1960s saw a major evolution of the dirt track racing centered in Central Pennsylvania. The Flathead-powered coupes of the late 1950s gave way to Modified stock cars and their more powerful engines proved a boon to The Grove with its long straightaways and tight turns Originally built on stock frames, the full-sized prewar coupe-bodied Modifieds were powered by OHV V8 engines. Drivers like Bobby Hersh and Johnny Mackison Sr. were frequent visitors to victory lane in the early 1960s. By 1963, the Modifieds continued to evolve, now with still-recognizable stock bodies which had been narrowed, chopped and lightened. In 1964 the first Bugs (30 x 90 frames) Super Modifieds appeared. These featured drastically cut-down and sometimes custom bodies on narrowed stock frames. Kenny Weld shortly built a Modified for Bob Weikert featuring light torsion bar front suspension and down-force wings as part of the bodywork while Bobby Abel built a tube-framed Bug that weighed only 1200 pounds. The modern tubular framed integrated roll cage Sprint car emerged from these and similar developments and that basic design has now dominated both dirt and pavement racing for more than 50 years . On October 20, 1963, the "Biggest Race in the East," The National Open was born. Eventual two-time Indianapolis 500 winner Gordon Johncock would be the first winner of the Open. Ray Tilley would obtain a record that is still in place today by first winning 17 races in 1965 and then breaking his own record with 21 wins in 1966. The late 1960s saw another evolution in racing at The Grove, with the switch to a weekly program of Sprint cars. Late Models were also a featured division for a few years
Notable Drivers: Ray Tilley, Bobbie Adamson, Mitch Smith, Bobby Hersh, Johnny Mackison
Notable Races: Horn/Schindler Memorial, National Open, Spring Championship
1970s[edit]
In the 1970s, modern Sprint Car racing and Late Models were the weekly divisions along with Midgets, Street Stocks and Limited Late Models making routine appearances throughout the decade. In 1972, 4 July weekend Jim Adams won both features of a double header in a Late Model Friday night and another win Saturday night at Selinsgrove for three feature wins in 24 hours. By 1970, Jack Gunn was in his 3rd year of promoting the speedway. He was instrumental in bringing the best talent to the area to race each week, many who decided to stay and call Central Pennsylvania home. In 1972, new ownership came to the speedway when Morgan Hughes came from New Jersey to purchase the park and speedway. The Hughes family is just the second family to ever own the famed speedway. The 1970s also brought a new era into racing with the formation of the Sprint Car touring divisions, the All-Star Circuit of Champions and World of Outlaws, which would add even bigger races to the speedway's schedule.
Notable Drivers: Kenny Weld, Mitch Smith, Smokey Snellbaker, Kramer Williamson, Bobby Allen, Lynn Paxton, Jan Opperman, Steve Smith, Gary Snellbaker, Bobby Goodling, Ed Spencer
Notable Races: National Open, Horn/Schindler Memorial, Summer Nationals, Twin 25s, Williams Grove Late Model 100
1980s[edit]
In the 1980s, more drivers were migrating to the area and the local talent was arguably at its best. Each week was a "who's-who" of sprint car racing. With the newly formed World of Outlaws making regular appearances at the speedway and claiming to have the best talent in sprint car racing, a new rivalry was beginning. Through this, the term "Pennsylvania Posse" was coined for the regular sprint car drivers at the speedway to signify that there was a "new sheriff in town." While drivers such as Steve Kinser and Sammy Swindell were tearing up the national scene, Central Pennsylvania proved to house the toughest challengers. The names of Lynn Paxton, Bobby Davis Jr., Keith Kauffman and Bobby Allen among others, were leveling the playing field. The 1980s also brought on the classification of sprint car racing by engine size. Unfortunately, it also spelled the end of the 'big block' Sprint cars which, with a nod from Gambler frames, were king at The Grove until Ted Johnson threatened a boycott of Williams Grove if his Outlaws had to compete with the 520 ci aluminium engines used by the PA Posse's top teams. The main division would become 410 ci Sprint cars with aluminium blocks for national touring series but, for a time, PA's local racers were limited to iron block motors for local weekly racing. A new weekly attraction, 358 sprint cars, were added in 1989. The World of Outlaws began a Late Model series in 1988, with the first race held at the speedway. The inaugural event was won by Larry Phillips.
Notable Drivers: Lynn Paxton, Keith Kauffman, Doug Wolfgang, Bobby Davis Jr, Jim Nace, Van May, Bobby Allen
Notable Races: National Open, Summer Nationals, Twin 20s, Early Bird Championship
1990s[edit]
Racing at the speedway saw a new youth movement. Now familiar names like Kreitz, Rahmer, Shaffer and Dewease were just beginning to find victory lane, but were doing it nearly every week. The popularity and following of sprint car racing in the area led to a plea for more racing which meant an earlier start to the season. Late February/early March races were being scheduled, which allowed more drivers out of the area to come into town before their season would naturally begin. The depth of weekly talent at each area speedway led to the formation of Pennsylvania Speedweek in 1991, a week-long series of higher paying races as a way to showcase the best drivers in the region. Williams Grove held the first race in the series on July 3, 1991 which was won by Steve Smith. 358 sprint cars were now a very promising division, drawing large car counts and acting as a development division for the 410 sprint cars. Late Models were having less weekly races at the speedway in large part because of the growing 358 sprint car division, but had a large presence when the national touring series STARS made their yearly appearance.
Notable Drivers: Don Kreitz Jr., Lance Dewease, Keith Kauffman, Todd Shaffer, Billy Pauch, Fred Rahmer, Cris Eash, Jeff Shepard, Mike Lehman
Notable Races: National Open, Summer Nationals, Twin 20s, Early Bird Championship, Mitch Smith Memorial
2000s[edit]
Most records were broken in the new century, not only because the cars were getting faster but also because Fred Rahmer, Lance Dewease and Don Kreitz Jr., were now surpassing the names of Ray Tilley, Lynn Paxton and Mitch Smith for spots on the All-Time win list. In 2006, the speedway expanded its racing program to two nights a week to incorporate the continuation of racing divisions from the closing Silver Springs Speedway. While most of the divisions from the former speedway had raced previously at Williams Grove, the "Saturday Night Series" officially began on April 15, 2006. The Super Sportsman, 358 Late Models, Street Stocks and 4 Cylinders made a handful of appearances on Saturday's in the first few years of the series. Sunday Enduros were held once a month throughout most of the decade. In 2007, speedway owner Morgan Hughes died. He left the speedway to his family for his daughter, Kathleen, to run.
Notable Drivers: Fred Rahmer, Don Kreitz Jr., Lance Dewease, Keith Kauffman, Todd Shaffer, Greg Hodnett, Chad Layton, Pat Cannon, Cory Haas, Frankie Herr, Mike Lehman
Notable Races: National Open, Summer Nationals, Mitch Smith Memorial, Twin 20s, Triple 20s, Early Bird Championship
2010s[edit]
The new decade saw the most events in the history of the speedway with two nights of racing throughout most of the season. The Saturday Night Series had expanded to a 15+ race schedule. In May 2011, to expand the rivalry formed between the World of Outlaws and Pennsylvania Posse, the Morgan Cup challenge was formed. The winning faction (World of Outlaws or Williams Grove Speedway) of the race was given the Morgan Cup trophy to keep at their facility for the year. In 2013, the All-Time winningest driver at the speedway, Fred Rahmer retired after winning his first National Open. In 2015, the National Open was expanded into a 3-day event, making it one of the richest events in sprint car racing.
Notable Drivers: Fred Rahmer, Greg Hodnett, Don Kreitz Jr., Lance Dewease, Kevin Nouse, Frankie Herr, Gene Knaub
Notable Races: National Open, Summer Nationals, Morgan Cup; Mitch Smith Memorial, Twin 20s, Early Bird Championship
Track Records (1939 through 2015)[edit]
All-Time Winners[edit]
| Name | Wins | Division |
| --- | --- | --- |
| Lance Dewease | 102 | Sprint Cars |
| Fred Rahmer | 91 | Sprint Cars |
| Greg Hodnett | 73 | Sprint Cars, 360 Sprint Cars |
| Don Kreitz Jr. | 61 | Sprint Cars |
| Ray Tilley | 59 | Super Modifieds, Sprint Cars |
| Keith Kauffman | 51 | Sprint Cars |
| Gene Knaub | 47 | 358 Late Models, 358 Sprint Cars |
| Lynn Paxton | 46 | Sprint Cars, Super Modifieds, Midgets |
| Smokey Snellbaker | 45 | Sprint Cars, Super Sportsman |
| Mitch Smith | 41 | Sprint Cars, Jalopy, Endurance, Go-Karts |
Record holders[edit]
Most modern-day wins: Lance Dewease[3][4]
Most wins in a single season: Ray Tilley, 21 (1966)
Most consecutive wins: Steve Smith, 6 (1976)
Most top five finishes in a single season: Keith Kauffman, 25 (1984)
Most Point Championships: Fred Rahmer, 9 (1997- 2000, 2004-2006, 2008, 2013)
Lap Records[edit]
1 lap (Pre weight limit): Brian Paulus, 16.140, 4-26-02
1 lap (Post weight limit): Greg Hodnett, 16.152, 4-24-15
4 laps: Fred Rahmer, 1:15.35, 8-28-98
5 laps: Rick Lafferty, 1:22.77, 5-20-05
6 laps: Fred Rahmer, 1:37.29, 10-1-05
8 laps: Kraig Kinser, 2:13.88, 10-4-03
10 laps: Jeff Sheppard, 2:45.28, 4-13-07
12 laps: Sammy Swindell, 3:25.81, 5-27-04
15 laps: Barry Camp, 5:03.13, 9-30-88
20 laps: Lance Dewease, 6:08.77, 8-30-02
25 laps: Todd Shaffer, 7:31.32, 3-20-09
30 laps: Steve Smith, 9:30.24, 5-29-98
Record Setting Years[edit]
Most winners in a single season: 23 (1988)
Most top 5 finishers in a single season: 40 (1983, 1987, 2008)
Youngest Winners[edit]
410 sprints: Gio Scelzi (16 years, 10 months,)
358 Sprints: Chase Dietz (16 years, 5 months, 2 days)
Super Sportsman: Dylan Cisney (16 years, 2 months, 13 days)
358 Late Models: Kyle Lee (15 years, 9 months, 23 days)
Street Stocks: Chad Smith (21 years, 9 months, 16 days)
Media[edit]
The speedway has had numerous races broadcast on national television. It has been featured in many books, magazines and documentaries. It was also featured in several video games, including the games Dirt Track Racing 2, Dirt Track Racing: Sprint Cars and World of Outlaws: Sprint Cars 2002.
See also[edit]
References[edit]
External links[edit]
Coordinates: 40°9′19.11″N77°2′0.79″W / 40.1553083°N 77.0335528°W / 40.1553083; -77.0335528
Sours: https://en.wikipedia.org/wiki/Williams_Grove_Speedway
Grove speedway schedule williams 2015
MECHANICSBURG, Pa. – Saturday night's 59th running of the Champion Oil Williams Grove National Open at Williams Grove Speedway will pay the winner $75,000, which makes it the highest-paying sprint car race remaining on the schedule this season.
The National Open has a history as deep as any short-track race in the country and its winners list reads like a who's who of motorsports history.
Gordon Johncock, who won the first National Open in 1963, went on to win two Indianapolis 500s and is a legend in the IndyCar racing world.
Thirty-four different drivers have won the National Open. Seventeen of those drivers have been enshrined into the National Sprint Car Hall of Fame and 35 of the 58 runnings have been won by a driver who is in the Hall of Fame.
Unsanctioned through its early years, the 1978 National Open was technically considered an World of Outlaws race, although no Outlaw drivers competed that year. The All Star Circuit of Champions sanctioned the race for the only time in 1981.
The World of Outlaws began their long run as the sanctioning body for the event in 1989. Since that event, only the 1998 and 2008 events were unsanctioned, and in both cases that was because rain washed out the race on its scheduled date.
Ten-time World of Outlaws champion Donny Schatz is the defending National Open winner. He won the race for a record sixth time last year, after winning his first National Open in 2000.
The only other National Open winners expected to compete in this year's event are four-time National Open winner Lance Dewease, who won this year's Williams Grove track championship, David Gravel, who has won the race twice, Danny Dietrich and Brent Marks.
National Open Winners
1963 — Gordon Johncock
1964 — Larry Dickson*
1965 — Henry Jacoby
1966 — Lou Blaney*
1967 — Bobbie Adamson
1968 — Bobbie Adamson
1969 — Gene Varner
1970 — Johnny Grum
1971 — Kenny Weld*
1972 — Kenny Weld*
1973 — Kenny Weld*
1974 — Steve Smith*
1975 — Bobby Allen*
1976 — Steve Smith*
1977 — Van May
1978 — Kramer Williamson*
1979 — Smokey Snellbaker*
1980 — Allen Klinger
1981 — Steve Smith*
1982 — Lynn Paxton*
1983 — Lynn Paxton*
1984 — Doug Wolfgang*
1985 — Doug Wolfgang*
1986 — Doug Wolfgang*
1987 — Joey Allen
1988 — Kenny Jacobs*
1989 — Stevie Smith*
1990 — Steve Kinser*
1991 — Stevie Smith*
1992 — Steve Kinser*
1993 — Don Kreitz Jr.*
1994 — Steve Kinser*
1995 — Mark Kinser*
1996 — Lance Dewease*
1997 — Sammy Swindell*
1998 — Billy Pauch
1999 — Mark Kinser*
2000 — Donny Schatz
2001 — Lance Dewease*
2002 — Lance Dewease*
2003 — Steve Kinser*
2004 — Donny Schatz
2005 — Donny Schatz
2006 — Doug Esh
2007 — Donny Schatz
2008 — Cody Darrah
2009 — Greg Hodnett*
2010 — Sammy Swindell*
2011 — Jason Meyers
2012 — Donny Schatz
2013 — Fred Rahmer*
2014 — David Gravel
2015 — Stevie Smith*
2016 — Danny Dietrich
2017 — David Gravel
2018 — Lance Dewease*
2019 — Brent Marks
2020 — Donny Schatz
*Denotes Sprint Car Hall of Fame inductee-
Sours: https://www.speedsport.com/sprints-midgets/world-of-outlaws-sprint-cars/59-years-of-national-open-history/
Highlights: World of Outlaws Sprint Cars Williams Grove Speedway May 15th, 2015
2015 News Archive
12-13-15Williams Grove Releases 2016 Schedule With 33 Races For Lawrence Chevy 410 Sprints
10-11-15Greg Hodnett & Chase Dietz Are Williams Grove Speedway 2015 Sprint Champions
09-27-15Champion Racing Oil Williams Grove Speedway National Open This Week!
09-27-15Williams Grove World Of Outlaws 53rd Annual Champion Racing Oil National Open This Week Has Storied & Historic Past
09-20-15Williams Grove Speedway Sprints Tune Up For National Open This Friday
09-20-1553rd Williams Grove Speedway National Open Format Revealed, National Open Rookie To Receive $1,000
09-15-15Saturday Night Series at Williams Grove Speedway Comes to an End
09-13-15410 Sprints & ARDC Midgets Hit Williams Grove Friday
09-06-15Williams Grove Speedway Presents Three Division Show Friday Night
09-02-15Starting money bumped up to $300 for the September 11th, $2,000 to win "Topless 30" for 358 Late Models.
08-30-15Jack Gunn Memorial "Down Under" Friday At Williams Grove Speedway
08-30-15Kimmel Memorial Second Of Two Shows At Williams Grove This Weekend
08-23-15Williams Grove Hosts Double Sprints August 28, Two Big Shows Labor Day Weekend!
08-19-15Williams Grove Speedway Saturday Night Series Donates Money To Campbell Family
08-18-15Williams Grove Speedway Has Champions Night This Saturday
08-16-15Twin 20s For Sprints And Street Stocks Friday At Williams Grove Speedway
08-12-15Williams Grove Speedway In Final Two Weeks Of Saturday Night Action
08-09-15Williams Grove Hosts Kids Night, URC Sprints & 410 Sprints August 14,
08-05-15Williams Grove Speedway Saturday Night Series In Action This Week
08-02-15Early August Offers 410 Sprints, 358 Sprints, URC Sprints & Twin 20s At Williams Grove
07-28-15Williams Grove Speedway Saturday Night Series Returns To Action This Weekend
07-26-15Lelands.com URC 360/358 Sprint Nationals Hit Williams Grove Friday!
07-19-15Williams Grove Speedway World Of Outlaws Summer Nationals This Weekend
07-19-15Champion Racing Oil To Present 53rd Williams Grove National Open In October
07-14-15Kids Night This Saturday At Williams Grove Speedway
07-12-15Tune Up For World Of Outlaws This Week At Williams Grove, 358s also on card
07-07-15Williams Grove Speedway Saturday Night Series In Action This Weekend
07-05-15Williams Grove Hosts 410 And 358 Sprints Friday, 358s Compete In Summer Series Event
06-30-15Williams Grove Speedway Super Sportsman Firecracker 30 This Saturday
06-28-15PA Speedweek 27th Annual Mitch Smith Memorial At Williams Grove Friday
06-23-15Williams Grove Speedway Saturday Night Series Presents Manufacturers' Night
06-21-1525th Annual PA Speedweek Series Begins Friday At Williams Grove Speedway!
06-16-15Williams Grove Speedway Saturday Night Series News
06-14-15Williams Grove Offers 358 Sprint Championship June 19, Opens PA Speedweek June 26
06-09-15Street Stock Twin 15-Lap Features Highlight Saturday Williams Grove Speedway Show
06-07-15All Stars Sprints Poised For Another Williams Grove Run Friday
06-03-15Williams Grove Speedway Presents School's Out Special Saturday Night
05-31-15URC Returns To Williams Grove Speedway Friday With 358/360 Sprint Challenge,
05-25-15Williams Grove Speedway Saturday Night News
05-24-15Lawrence Chevrolet 410s & HJ Towing/Recovery 358s Race Friday At Williams Grove
05-20-15Williams Grove Speedway Saturday Night Series News
05-17-15410 Sprints Run Charity Race At Williams Grove May 22, PASS 305s Also Compete
05-10-15World Of Outlaws Race At Williams Grove Friday & Saturday, May 15 & 16
05-05-15Williams Grove Speedway Saturday Night Series News
05-03-15Williams Grove Sprints Tune For World Of Outlaws May 8, WoO Invade May 15 & 16
04-28-15Williams Grove Speedway Saturday Night Series Begins Action This Week
04-26-15Double Sprints Friday And May 8 With Outlaws On Williams Grove Horizon
04-21-15Williams Grove Speedway 358 Late Models To Compete Friday Night
04-19-15All Stars Return To Williams Grove Friday
04-12-15Tommy Hinnershitz Spring Classic At Williams Grove Friday
04-05-15Williams Grove 358 Sprints Debut This Friday, Exciting Sprint Twinbill Slated!
03-29-15Sportsman Join Sprints This Week At Williams Grove
03-22-15Williams Grove Speedway Saturday Night Series Street Stock News
03-22-15Williams Grove Opens with 410 Sprints And Super Late Models March 27
03-08-15Williams Grove Speedway Saturday Night Series Super Sportsman News
03-02-15March Brings Williams Grove Speedway Opening Day
03-01-15Williams Grove Speedway Saturday Night Series 358 Late Model News



Sours: https://www.williamsgrove.com/newsarchive.php?id=2015
You will also be interested:
Williams Grove Speedway
Williams Grove Speedway will hold the Champion Oil National Open this week. Action begins Thursday and continues through Saturday. (Jeremy Elliott | [email protected])
Like the Knoxville Nationals and Kings Royal at Eldora Speedway, there is a buzz surrounding this week's Williams Grove National Open.
These aren't just races. They are events.
The 53rd edition of the National Open is the first time this extravaganza has been spread across three days. It features two qualifying nights -- Thursday and Friday -- before Saturday's big $50,000-to-win finale.
All the heavy hitters with the World of Outlaws will be in town. Waiting will be the potent Pennsylvania regulars.
Here is a fan's guide to this year's Champion Oil National Open complete with schedule, format and other race facts.
SCHEDULE OF EVENTS
Thursday, Oct. 1: Gates open at 5 p.m. Hot laps at 7 p.m.
Friday, Oct. 2: Kick-It Kickball Tournament at Upper Allen Twp. Community Park, 11:30 a.m.-4 p.m. For more information, contact Jason Bly at (717) 451-1630.
Friday, Oct. 2: Gates open at 5 p.m. Hot laps at 7 p.m.
Saturday, Oct. 3: National Open Benefit Bar-B-Que outside the backstretch, 11 a.m. Cost is $8. The auction will take place at 1 p.m.
Saturday Oct. 3: Eastern Museum of Motor Racing Auction benefitting the York County Racing Club in back pit area, 11 a.m.
Saturday, Oct. 3: Gates open at 4 p.m. Hot laps at 6 p.m.
COST EACH DAY
Thursday and Friday: Reserved seats $35. Adult general admission $30. General admission ages 13-20 is $15. Pit passes $40.
Saturday: Reserved seats $40. Adult general admission $35. General admission ages 13-20 is $20. Pit passes $45.
Camping: $40 for three days.
FORMAT
Thursday and Friday will be regular World of Outlaws events with time trials, heat races, a dash and D, C, B and A-Mains.
Points will be awarded for all events during qualifying nights. The top four after Friday will be locked into Saturday's dash. No points will be awarded to drivers that take provisionals for the A-Main.
The rest of the field will participate in five heat races on Saturday. They will be straight up according to points. The winner of each heat advances to the dash. The top three in each heat are locked into the A-Main. Points will be given in heat race events.
The dash will consist of 10 cars. It will feature the top four in points, the five heat winners and a wild-car entry, which will be the highest point getter that qualified for the A-Main.
There will be a D, C and B-Main. The starting lineup in each will be straight up according to points acquired throughout the three-day event.
The first five rows of the 40-lap $50,000-to-win feature be lined up according to the finish of the dash. Spots 11-19 will be by points, with the last five spots being filled by drivers that qualified through the B-Main.
NATIONAL OPEN FACTS
David Gravel is the defending champion.
Donny Schatz leads the all-time win list with five. Steve Kinser and Kenny Weld each have four. Lance Dewease, Doug Wolfgang and Steve Smith have three apiece.
The World of Outlaws became a permanent addition to the National Open in 1989. Since then, a traveling regular has won the race 16 times. The Pennsylvania Posse has 10 wins.
No driver has won more than three straight National Open titles. Doug Wolfgang and Kenny Weld are the only drivers to accomplish the three-peat.
The National Open winner's check ballooned to $50,000 in 2006. The winner in a rain-shortened event was Doug Esh.
Since 2000, there have been 82 World of Outlaws events held at Williams Grove Speedway. The traveling group has won 46 times, with the Pennsylvania regulars claiming 36 victories.
Follow @jelliott1011
Sours: https://www.pennlive.com/sports/2015/09/williams_grove_national_open_f.html
589
590
591
592
593