Basswood vs Alder vs Mahogany - There are three main kinds of wood used for budget guitars, basswood, alder, and mahogany. Alder has the brightest tone overall, whereas mahogany and basswood provide a darker tone. Most budget guitars have a maple top also. It's worth mentioning that mahogany is much heavier than alder which is the lightest wood of the trio.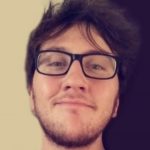 Cheap Electric Guitar Buying Guide
If our reviews have left you with a few unanswered questions then our buying guide is where you should find those answers.
What to look for in a cheap electric guitar?
First, before you start looking, you need to decide what it is that you want. Of course, we know that you want an electric guitar that won't cost an arm and a leg. But what characteristics are the most important to you? What type of genre do you want to play? Do you want the guitar to be light or to feel heavy slung over your shoulders? Answer these questions and ask yourself others about what exactly it is that you want, then you're ready to start looking.
Next, when you're looking, then you'll need to check out the features. We recommend checking what wood the instrument is made from. Cheaper models can sometimes be made from sub-par materials that won't just make the tone worse but will also make it far likelier that the guitar will break more easily. The better the woods, the better the instrument. It's as simple as that.
The pickups are another area you need to be looking at. You'll find a big difference between the style of pickups, with humbuckers, for example, offering beefy, full tone, while single-coil pickups will offer more clarity. We've written an article about pickups that should enlighten you on this important feature. Check it out: 10 Best guitar Pickups to buy right now.
In this price range, you'll only have 3-way switching options, so this isn't an important feature to focus on.
Different tonewoods have a big effect on the tone that the pickups receive. Alder was a popular wood in the 50s and 60s and tends to still be the go-to for Fender and products that are modeled on Fender Strats or Telecasters. Sometimes ash is used to give the higher end better sustain, but this can lead to dampened mids. Alder is lightweight and provides warm mids and lows but the highs are not so resonant as other wood options. Mahogany is another popular choice. It is pretty neutral so it gives a good balance across high and low frequencies. Lots of mahogany neck and bodied guitars have a maple top accompaniment to complement one another's tones. This is what you'll find on Gibson Les Paul Juniors and SGs.
It's always important to get a good deal. For that reason, we recommend sticking with a reliable brand, as well as buying from a reputable online store. Lots of the top brands don't just offer high-end models, but also offer quality low-price versions too. It makes sense. If your first guitar is a budget Les Paul, for example, then it's likely that once you're a better guitarist, you'll want to invest in a high-end Les Paul, so it benefits the brand getting you onboard early. That's why lots of the big manufacturers make sure that their budget models feature a good build quality. Of course, many of these manufacturers subcontract the construction to external facilities, which is the case for electric guitars made by Squier, but you still get good quality.
Where to buy a cheap electric guitar online?
You can buy cheap electric guitars online directly from the guitar manufacturer's websites or independent sellers on a variety of e-commerce sites. All of the guitars we have reviewed in this article are available on Amazon, and we have provided the relevant links with each product.
As with any online purchase, we would advise you to check the sources before you commit to buying as there are a few sellers masquerading as official dealers for well-known guitar brands who are operating fraudulently. If the bargain is too hard-to-believe, then there's a good chance that it isn't the real deal.
Can you get a good cheap electric guitar?
The short answer is yes! The industry is a competitive hub of activity thanks to constant technological improvements and companies working hard to redesign its products with smaller budgets in mind. There are countless models on the market for lower prices than ever before.
You would be forgiven for thinking that a cheap guitar will be a piece of junk. Once upon a time, cheap imports were passed off as the real deal, leading to lots of budding guitarists purchasing guitars that caused countless headaches. These days there's no need for these headaches. As long as you do your research, reading information online from experts in the field, then you can find lots of great options that are just a click away.
Of course, a seasoned professional seeking top of the range, high end, and boutique models won't find as much merit in these budget-friendly guitars, and yet, most are still pleasantly surprised with what is now achievable and attainable with lower priced tonewoods and low-cost manufacturing procedures.
Many people look at the place of origin of a product and are instantly turned off. This is especially true when it comes to a 'Made in China' product. It is fair to say China has a tainted reputation of producing some cheap and nasty instruments, but it is important to remember China is also at the forefront of cutting-edge technological advancements and high-end manufacturing processes. China actually produces some of the best electronics in the world. So, it's no wonder that lots of top brands have moved their budget products' manufacturing over to China.
It is advisable when shopping in the lower price category that you look around and take some time to understand the specifications. Choose something reliable with great feedback regarding the craftsmanship, that has decent tonewoods, and pickups that are also high-grade. Check multiple websites for reviews, watch YouTube demonstration videos (keep in mind that the sound quality on these videos can be poor because of the equipment used for filming rather than the instrument) and you should find something suitable.
As long as you keep an open mind and don't expect too much of a budget version, then you sure to get great value-for-money.
What cheap electric guitar for a beginner?
If you are a novice then you will probably find any of the reviewed guitars above suitable as a practice instrument or a beginner guitar. Smaller guitarists may require - and prefer - something with a slightly shorter scale length, like one of these small neck guitars. We've also completed a review on our favorite electric guitars for beginners.
Yamaha is well known for producing some of the best affordable, entry-level instruments, and it specializes in student, budget-friendly instruments. Ibanez is also a great choice. It makes over 300 different electric guitar models, and a lot are in the affordable price range to suit beginners. As a novice electric guitar player, it might be worth looking at a set of electric guitar strings better suited to a beginner, and you should see our 10 Best Guitar Strings in 2021 article.
Best budget electric guitar under $200?
We can recommend any of the products on our list. Squier guitars are popular options and have been the first guitars of many budding musicians. They also come in bundles with everything a starter needs for the price. The Ibanez GIO model is a quality product. The model from Dean offers exceptional value for money, including features that you'd usually find on a much more expensive instrument.
If you are looking for the cheapest of the lot, then go for the Ibanez GIO. It is around 25% cheaper than its competitors and it uses the same quality woods as those models. It also comes with a gig bag and a stand so is great value for money.
If you want something heavy and loud we say go for the ESP LTD EC-10.
Conclusion
The budget price range is a thriving and competitive market place. Companies are always trying to at least match - if not out-do - one another. This can make it difficult to discern the good from the bad. Sometimes the only thing they differ on is their aesthetics because ultimately if there was a cheaper way to produce an electric guitar without compromising the sound they would all be doing it. So, we have seen them reach an equilibrium where the majority of guitars at the same price point don't differ radically. They offer the best available parts and construction for the given cost.
At the end of the day, if you purchase one of the products on our list from a reputable seller, then you'll be buying wisely. The key is simply to choose one that delivers the tone, looks, and weight that you require. Choosing one that comes with accessories can also make for a better bargain too.
Expert Tip
It might be worth checking out our Best Guitar Brands in 2021 article for a little extra info on the subsidiary companies and the budget lines provided by some of the world's guitar manufacturing industry leaders. Some brands have better subsidiaries than others, with the manufacturing techniques and the materials used being key to the quality that they offer.
Did You Know?
Guitar gear doesn't define the guitar player. Many professionals have a sentimental connection to their first guitar, and continue to use it long into their career. Remember, it's what you do with the instrument that matters. So, make sure that you practice, and also enjoy the process of becoming a better guitarist.
Sours: https://musiccritic.com/equipment/guitars/best-cheap-electric-guitars/
33 Cheap Electric Guitars that are Still Awesome
Updated on September 20th, 2021
Updated pricing and links for all the guitars mentioned.
Best Cheap Electric Guitar: Epiphone Les Paul Standard
Epiphone Les Paul Standard
Though it's not the "cheapest" the Epiphone Les Paul Standard is still firmly in the budget electric guitar category, yet brings with a positive and realistic playing experience that will motivate - as opposed to discourage - the beginner who wants a taste of the real thing.
The best cheap electric guitars shouldn't just fit your budget (although it should at least do that). It should fit your style, musical interests, and your wants. 
It bothers me how a lot of people looking for an economy guitar end up with garbage.
Garbage is not fun to play.
It ruins the experience of the player and, in many cases, discourages interest in the instrument itself. Especially in regards to something like the electric guitar - where pride of ownership and the window-shopping factor are both really high - it's important to get an instrument you actually like.
As a consequence, buyers seeking the best cheap electric guitars should consider the following:
An established budget
A musical niche
A musical genre of interest
Aesthetic preferences
Build and sound quality
In other words, we might get something cheap, but we won't get something "cheap." We get a guitar we can afford, that we'll enjoy playing, and that will last us beyond just the first few years we put up with having to play it.
When I was 15 my guitar teacher and my Dad spent a fair amount of time helping me pick out my first "real" guitar. Back then it was the old version of the PRS SE Santana, the black one. At the time of writing this, I'm 32 and still have that guitar, having put several hundred dollars into upgrading it, and it's still one of my go-to options. 
In this article, I'll go over absolutely everything there is to consider when shopping for cheap electric guitars so that you can have a similar story.
We'll look at the following:
Basic properties and features of an electric guitar
Different price ranges
What features to look for in which price ranges
Which brands to target
Strengths and weaknesses of specific options
Let's get started.
For those that want a quicker answer, here are the cheap electric guitars that I most often recommend, and that were part of this article when it was originally published:
Best Cheap Electric Guitars: Top Picks
Epiphone Les Paul Standard

A high-end beginner or intermediate option
Grover tuning machines
Les Paul design with dual tone and volume controls

Epiphone Les Paul Starter Package

Great for beginners
Comes with everything to get started
Les Paul body shape

Epiphone Les Paul Special II

Guitar only from the above package
Sunburst finish
Dual humbucker setup

Vintage SG design, modeled after Angus Young's guitar
Dual humbucker setup
Tone and volume controls

Squier Affinity Telecaster

Looks exactly like a Fender telecaster
Bridge and neck Tele pickup configuration
Maple fretboard

Squier Vintage Modified Jaguar

Floating tremolo
Tone is Fender-esque
Designed to look exactly like a Fender Jaguar

Squier Classic Vibe '50s Stratocaster

Great for blues and chimey lead tones
Sherwood green looks awesome
Five-way pickup selector
Electric Guitar Buying Considerations (the basics)
My buddy's Fender Thinline Telecaster.
When buying an electric guitar you have several basic features to consider. I recommend understanding those basics ahead of time so you know the terminology when you see it and you know what types of electric guitars you're looking at and why they might be priced a certain way.
We'll start with broader concepts and work our way into more specifics.
Solid Body VS Semi-Hollow Body
The most broad category of electric guitar is solid body and hollow body or semi-hollow body.
This is the first decision you'll have to make when it comes to getting one, cheap or not:
Solid body
Hollow or semi-hollow body
What's the difference?
Solid body guitars are made of a single, solid piece of wood without any hollowed out elements. 
Semi-hollow or hollow body guitars often use a somewhat larger body design and are partially or completely hollowed out. They're more of a cross between an acoustic and electric guitar.
While the tone and purpose of each type of guitar varies quite broadly, solid body guitars are typically used for heavier styles, having a punchier, more "purely electric" tone. Hollow body guitars - on the other hand - are used for lighter, more airy sounds and lower intensity music genres.
Jazz and light blues are styles where hollow body electrics are commonly used.
Which one is Cheaper?
In terms of cost hollow body guitars are typically more expensive. This is partially because of the prestige factor, but also because it's just more work to add chambers and hollow out the body.
If you're just looking for the cheaper of the two options, I'd say the solid body electric is an easy place to camp.
Another thing you'll want to consider when buying an electric guitar is pickup configuration. This relates to the type, number, and arrangement of pickups on your electric guitar. 
Just to be clear, these are pickups:
Examples of pickups in an electric guitar.
To understand pickup configurations, you need to understand the two basic types of pickups:
Humbuckers: The big rectangle-shaped pickups
Single Coils: Thin rail-like pickups 
Humbuckers and single coil pickups.
Between these two types of pickups we get the following pickup configurations, where "H" stands for humbucker and "S" stands for single coil:
SSS (three single coils)
SS
HH (two humbuckers)
HSS
HSH
Most of the electric guitars you can buy, cheap or otherwise, will employ one of these pickup configurations.
What's the difference between each one?
The differences between each configuration depends on a lot of other variables. Generally speaking humbuckers are heavier, thicker, and more often used for modern styles, while single coils are bluesier, more melodic, and often used for more vintage styles.
It doesn't have a ton of bearing in terms of which electric guitar might be cheaper, but it is something you should consider as a potential buyer.
Guitar Body Material (Tonewood)
Though it's not the most exciting thing in the world to research, tonewood - the type of wood used in your guitar - has a say in the final price tag, as it's one of the more significant costs incurred by the guitar's manufacturer.
In a lot of cases, the price of an electric guitar will closely follow the price of the wood used in the body and neck.
This tonewood also has a significant impact on the overall sound quality.
Here's a quick rundown of the different types you'll see:
Alder
Basswood
Mahogany 
Swamp Ash
Walnut
Koa
Maple
Rosewood
I won't get into the nuanced quality and tone differences of each one. Just know that Mahogany, Maple, Rosewood, and Swamp Ash are some of the more common types you'll see. The grade of wood used (which is often not listed by manufacturers) will also have an impact on the quality of the instrument.
Three Basic Guitar Body Types
The body type of your electric guitar is going to be closely tied to the brand, which is going to say a lot about the price. Thus, I think it's helpful to do a rundown of the typical body styles you have to choose from before you start looking at how to keep the price down.
While there are a ton of different physical shapes of guitars, there are surprisingly few body types that have been able to stick over the years.
Let's look at a few of the most common electric guitar examples:
The Stratocaster Body Type
The Stratocaster body type is one of the most common and affordable.
The original Leo Fender design is still one of the most common and is easily found in the cheaper price ranges, primarily from Fender, but it has been copied by a slew of other manufacturers as well.
Fender: $300 - $700
Squier : $50 - $300
Ibanez: $200 - $400
A close second to the Stratocaster, the Telecaster body type is widely used and available in a ton of economy varieties.
Like the Strat design, the Telecaster or "Tele" body design is widely circulated in fairly cheap forms.
Fender: $300 - $700
Squier: $100 - $400
Originally designed by Gibson, the Les Paul body type is now regularly used in a variety of different brands.
Though Gibson guitars are almost never budget friendly (if you can get them at all anymore), Epiphone and a number of other smaller companies make versions of this body style that are fairly cheap and affordable.
Together, these three body types form the basis for nearly all other styles and forms of the the electric guitar shape.
For example, take a look at this graphic of a Fender Stratocaster style guitar:
A better look at the Fender Stratocaster body style and design.
Now, look at this similar graphic, but for a PRS solid body electric guitar:
The PRS body style is based on the shape of the Fender Stratocaster.
While the shape is somewhat different, the PRS body design is still based on the Stratocaster body type. 
Deciding which body type you want is mostly a matter of style and preference, but it will say a lot about what brands of guitar you target, and what price points you have to work with inside of those brands. 
We can now break down common brands, which will help us more narrowly break down price and find the cheapest options.
Electric Guitar Pricing by Brand
Thus far we've look at solid VS hollow body, pickup configuration, and body shape and design. These are three of the high-level decisions you'll need to make when buying an electric guitar, regardless of price.
You'll need to decide:
Do I want a solid or hollow-body electric?
What type of pickup configuration do I want?
What body style do I want?
If you don't make these calls up front, you can sort out each question as you browse through brands. 
Understanding Electric Guitar Brands and Pricing
You can't really understand the cost and value of an electric guitar without first understanding the brands and the landscape they've created.
First:
Keep in mind that all brands will have different levels of pricing within their own company.
For example:
Most of the PRS electric guitars are priced high, though the PRS SE series is what's called an "economy" line, which means they are manufactured differently and are much cheaper than other PRS models.
Other companies like Fender have an even wider range of pricing, with Custom Shop models reaching into the $2000 and $3000 range, and Standard models down near $400.
Economy Brands
Another strategy companies will use is to have an off-brand or eco-brand of guitar, like Fender does with their Squier lineup. Another example would be the Sterling electric guitars, which are a subsidiary of Ernie Ball, or Epiphone which is primarily an economy line of the more expensive Gibson electric guitars.
Here's a quick list of well-known economy brands:
Epiphone
Sterling
Squier
Mitchell
It's far more common for companies to use models within the same brand name in order to provide a cheaper version of a more expensive guitar. The "all-economy" brands are somewhat rare.
Brand Pricing Tiers
But even while you have variance in quality within brands you can still group brands into general pricing tiers based on their primary market. I like to break these brands down into three simple pricing tiers.
I'll make a list of brands that fall into each tier.
Electric Guitar Brands In the High Price Range
Typically this price range will be $1000 and higher.
Gibson
PRS (models made in the United States)
Fender Custom Shop Models
Gretsch
Ernie Ball Music Man
Rickenbacker
Electric Guitar Brands in the Middle Price Range
The middle price range would be from around $400 to just under $1000.
Epiphone
PRS SE models
Fender Standard Models
Gretsch Streamliners
ESP LTD
Schecter Guitar Research
Ibanez
Electric Guitar Brands in the Low Price Range
I would consider anything under $400 a cheap electric guitar or in the "low" price range.
Squier
Jackson
Rogue
Epiphone (lower series)
Ibanez (lower series)
Mitchell 
Now, if we take all of the approximate price ranges for each brand and put them into an Excel chart, we can build visual representation of what we'd consider a cheap electric guitar. 
Here's how I set it up:
The green represents cheap electric guitars that still hold a lot of value.
I've highlighted the price range running from $300 to just under $700 because I believe that's where you get the most value.
Now of course these are average or approximate prices that I'm giving to each brand. Yet, it can help us see which brands we should be targeting since we're trying to get a cheap electric guitar that still has a lot of good qualities.
The brands highlighted in green will get you the low retail price tag but also a decent instrument that isn't total junk.
To summarize, I'm advising you to target the following brand names:
Ibanez
PRS (SE Models)
ESP LTD
Fender
Epiphone
Schecter
Squier
To start filtering using this information it's best to go to Amazon and search for "Electric Guitar." To save you some time, I've pre-populated the search for you through this Amazon link. 
Next, look in the left menu. Under "Department" click on "Electric Guitars:"
Search for "Electric Guitar" on Amazon then click on the "Electric Guitars" department option on the left sidebar menu.
Then, in the same sidebar - under the "Brands" section - check the box for all of the brands we mentioned above. 
It should look like this:
Select the brands we highlighted earlier. (ignore "Gretsch" that was kind of a mistake)
Now, this is going to drop a ton of different guitars from these brands into your results.
To get you into the "cheap" categories we've established, grab the price range from the above Excel graph, $300 to $670:
Set the price range to the conventions we used in the spreadsheet graph.
This gets rid of everything that doesn't fit our brand and price preference and also filters out a lot of the Amazon kit deals and amp packages.
The resulting filter is much easier to browse and gives you only the brands/prices we've established.
By browsing through electric guitars this way (whether you use Amazon or not), we can isolate the best cheap electric guitars for easier browsing with an established price range.
In this next section, I'll go through several of these brands and highlight the top cheap electric guitars within each brand.
We'll start with Fender and work our way down:
Cheap Fender Electric Guitars
Sours: https://www.guitarchalk.com/cheap-electric-guitars/
Used Electric Guitars
*See details below.
**See monthly payment details below.
*Offer applies only to single-receipt qualifying purchases of these qualifying brands: Ableton, Adam Audio, Akai, AKG, Alesis, Allen & Heath, Alto, American DJ, Ampeg, Antelope Audio, Apogee, Arturia, Azumi, B&S, B.A.C., Bach, Besson, Bose, Boss, Breedlove, Buffet Crampon, Carlo Robelli, Carlsbro, Casio, Chauvet DJ, Cordoba, Crown, dbx, Denon, DigiTech, Drum Workshop, Electro-Voice, Epiphone, ESP, Fishman, Focal, Focusrite, Gator, GEWA Keys, Gibraltar, Gibson, Gibson Custom, Godin, Groove Percussion, Guild, Hagstrom, Hartke, HeadRush, Hohner, Hora, Hotone, Ibanez, iZotope, JBL, Jean Baptiste, JodyJazz, Jupiter, Kanstul, KAT, Kawai, Kramer, KRK, Kurzweil, Lanikai, Latin Percussion, Lexicon, Line 6, Ludwig, M-Audio, Mackie, Marantz, Martin, Medeli, Michael Kelly, Moog Music, MOTU, Neumann, Nord, Novation, NS Design, Numark, Orange Amplification, P. Mauriat, Paiste, PDP, Peavey, Pigtronix, Pioneer, Powell, Presonus, PRS, QSC, RainSong, Randall, Rane, RME, Roland, Sabian, Samson, Schecter, Selmer, Selmer USA, Sennheiser, Sonor, Soundcraft, Sterling by Music Man, Studiologic, Supro, Takamine, Tama, Tascam, Toca, Universal Audio, Warm Audio, Warwick, Washburn, Yamaha, Yanagisawa, Zildjian. No interest will be charged on promo purchase and equal monthly payments are required equal to initial promo purchase amount divided equally by the number of months in promo period until promo is paid in full. The equal monthly payment will be rounded to the next highest whole dollar and may be higher than the minimum payment that would be required if the purchase was a non-promotional purchase. Regular account terms apply to non-promotional purchases. For new accounts: Purchase APR is 29.99%; Minimum Interest Charge is $2. Existing cardholders should see their credit card agreement for their applicable terms. Subject to credit approval.
**Monthly payment shown is equal to the purchase price excluding [taxes and delivery] divided by the number of months in the promo period, rounded to the next highest whole dollar, and only applies to the selected financing option shown. If you make your payments by the due date each month, the monthly payment shown should allow you to pay off this purchase within the promo period if this balance is the only balance on your account during the promo period. If you have other balances on your account, this monthly payment will be added to the minimum payment applicable to those balances.
Qualifying items must be purchased at the advertised tagged prices. This offer is not valid for price matches, competitor coupon matches, used or previously marked down items, closeout gear or door busters.
Sours: https://www.samash.com/used-electric-guitars
9 Essential Tips When Buying a Used Electric Guitar
The best cheap electric guitars in 2021, featuring great budget electrics under $/£500
The budget guitar price category has to be the most fiercely competitive, with more options than ever before from some of the biggest names in musical instruments. Whether you're looking for a budget-friendly Stratocaster, inexpensive hollow-body, or an affordable shred-guitar, you'll find it in this guide to the best cheap electric guitars.
These cheap instruments used to be reserved for new players searching for a beginner's electric guitar, but with massive strides forward in quality control, they can now be a viable option for intermediate players looking to upgrade their first guitar or even pro players looking for a backup six-string.
These guitars may not have all the bells and whistles of the high-end electric guitars on the market, but they aren't meant to compete with such luxury instruments. The purpose of these guitars is to provide fantastic playability, great looks, and all for a song.
In this buying guide, we've outlined our choices for the 10 best cheap electric guitars that are available for you to order right now, for under $/£500. So without further ado, let's dive in.
Looking for a great Black Friday music deal? Check out our Black Friday guitar deals page for all the latest news and the best budget electric guitar offers.
Best cheap electric guitars: Our top picks
As we said before, this particular price bracket is more saturated than ever, making it very difficult to know where to begin. For absolute beginners or the player looking for a budget S-type guitar, the Yamaha Pacifica 112V is the perfect starting point. Robust build quality, elegant looks, and a surprisingly good tone for the price - what's not to love?
Perhaps versatility is what you're looking for? Well, in that case, you can't go wrong with the PRS SE Standard 24. This Swiss army knife of an instrument can produce almost any tone you can think of at a seriously low price - all while managing to retain the high-quality PRS are known for.
Best cheap electric guitars: Product guide & reviews
Image 1 of 5
Image 2 of 5
Image 3 of 5
Image 4 of 5
Image 5 of 5
1. Yamaha Pacifica 112V
The best cheap electric guitar with long-lasting appeal
Specifications
Price: $299/£199/€277
Body: Alder
Neck: Maple
Scale: 25.5"
Fingerboard: Rosewood
Frets: 22
Pickups: Alnico V bridge humbucker 2x Alnico V single coils
Controls: Volume, tone (with push-pull coil-split), 5-way selector switch
Hardware: Vintage-style vibrato with block saddle
Left-handed: Yes (Pacifica 112J)
Finish: Natural Satin, Old Violin Sunburst, Raspberry Red, Sonic Blue, Black, Silver Metallic
Reasons to buy
+Ideal for beginners+Great design+Impressive build quality
Reasons to avoid
-Vibrato could be better
The Yamaha Pacifica has long proved a benchmark for quality and specification, and the 112V remains one of the best guitars for beginners. The 112 is far from fancy and simply concentrates on the bare necessities. Yet the construction is of excellent quality. Trust us, if looked after this will be a guitar for life.
By design it's an altogether more modern, brighter and lighter take on a hot-rod Strat. But when we say brighter that doesn't mean overly shrill. In fact the bridge humbucker will surprise some, it's beefy without being too mid-range heavy and although the coil-split proves a little bland played clean, with a distortion boost it's a pretty useful gnarly and wiry rhythm voice.
It's good to have the choice too when mixed with the middle pickup - switching between the full and split coil here is subtle but, especially with cleaner 'class A' amp voicings, there's enough character difference to be useable.
The solo single-coils impress - plenty of percussion and with a little mid-range beef added from the amp these get you to the correct Texas toneland. Neck and middle combined produces a fine modern Strat-like mix - the added brightness will cut through a multi-FX patch nicely.
Read our full Yamaha Pacifica 112V review
Image 1 of 3
Image 2 of 3
Image 3 of 3
2. Gretsch G2622 Streamliner
Best cheap electric guitar for a real Gretsch vibe
Specifications
Price: $449/£350/€478
Body: Laminated maple, semi-hollow
Neck: Nato
Scale: 24.75"
Fingerboard: Rosewood
Frets: 22
Pickups: 2x Broad'Tron humbuckers
Controls: Neck volume, bridge volume, tone, 3-way pickup selector
Hardware: Adjusto-Matic bridge, 'V' stoptail tailpiece
Left-handed: Yes: G2622LH
Finish: Walnut Stain, Black
Reasons to buy
+Build-to-price ratio is very high+Broad sonic potential
Reasons to avoid
-Thicker-than-Gretsch tonality
The Streamliner concept is simple: to create more affordable Gretsch guitars without losing their specific DNA. Two new Broad'Tron humbuckers are controlled in classic Gretsch style by a three-way toggle selector switch on the bass side shoulder, a master volume on the treble side horn, and then a trio of controls by the treble-side f-hole for individual-pickup volume and master tone.
The G2622's construction gives a different response and resonance to other new releases from Gretsch and, with these pickups, moves further from the Gretsch sound. And while its construction gives it a more solid, or at least ES-335, character, it's a little more airy and less punchy with a softer, squashier tonality.
The beefier pickups certainly don't nail a classic Gretsch tonality – although if that's what you want, the full-size pickups are easy to replace – but they do broaden the sonic potential, especially for more gained styles, while staying close to the classic iconography. If you want a great-value semi-hollow, this is among the best electric guitars.
Read our full Gretsch G2622 Streamliner review
3. PRS SE Standard 24
The most versatile cheap electric guitar available at this price
Specifications
Price: $499/£475/€579
Body: Mahogany
Neck: Maple
Scale: 25"
Fingerboard: Rosewood
Frets: 24
Pickups: 2x 85/15 'S'
Controls: Volume, tone (with push-pull coil-split), 3-way selector
Hardware: PRS vibrato, PRS tuners
Left-handed: No
Finish: Vintage Cherry, Tobacco Sunburst, Translucent Blue
Reasons to buy
+Wide range of tones+Comfortable playing experience
Reasons to avoid
-Slightly loose vibrato arm fitting-Not the smoothest vibrato
You might expect PRS's budget take on its venerable Custom 24 to pale in comparison to the real deal, but that certainly isn't the case. Considering the price, this is one impressively put-together instrument; we scoured our review model for signs of the guitar's price tag, and all we could find was a slightly loose vibrato arm fitting – a minor point.
Like the traditional USA-made Custom 24 design, there's no scratchplate, so the SE Standard 24's electronics are installed in a cavity. The non-locking SE-level tuners are smooth-handling, and visually, you'd struggle to distinguish the vibrato from top-end PRS guitars.
The SE Standard isn't quite as refined or sleek a playing experience as PRS's S2 and above models, courtesy of the chunkier Wide Thin profile, higher action and slightly creaky vibrato response, but a more player-personal setup helps to rectify that. The tones are here, though: searing solos, toasty rhythms and coil-split quack are all within reach. At this price, it's an impressive performance from one of the best electric guitar brands in the market.
Read our full PRS SE Standard 24 review
Image 1 of 5
Image 2 of 5
Image 3 of 5
Image 4 of 5
Image 5 of 5
4. Epiphone ES-335 Dot
One of the best budget semi-hollow guitars
Specifications
Price: $499/£279/€407
Body: Laminated maple, semi-hollow
Neck: Mahogany
Scale: 24.75"
Fingerboard: Rosewood
Frets: 22
Pickups: Alnico Classic humbucker (neck), Alnico Classic Plus humbucker (bridge)
Controls: Neck volume, bridge volume, neck tone, bridge tone, 3-way pickup selector
Hardware: LockTone Tune-O-Matic stopbar, Grover 18:1 tuners
Left-handed: No
Finish: Vintage Sunburst, Natural, Cherry, Ebony
Reasons to buy
+Well-built and cool-looking+Versatile with usable tones
Reasons to avoid
-It's not a 'real' Gibson-Not a modern-feel neck
Near the beginning of Epiphone's thinline semi-acoustic range is 'The Dot', based on the timeless and legendary Gibson ES-335. The Dot feels comfortable to hold and play, and the neck, while by no means clubby, feels substantial in your palm, probably due to the 43mm width at the nut. Its slightly flattened C-profile increases marginally in depth further up the neck, making for a suitably vintage feel.
An acoustic strum issues forth a pleasing, resonant ring. We'd wager that the Dot's all-maple construction has got something to do with that, but more obviously, the hollow bouts bolster the acoustic tone, inducing wry smiles to those listening. Before plugging in, listen to Ronny Jordan, then Noel Gallagher, then BB King, then George Harrison and John Lennon. It becomes immediately apparent that this style of guitar is hugely versatile.
This Dot is no exception: the pickups, while not packing the punch of USA PAFs, offer everything form smooth and moody, front-position mellowness to screeching, bridge position rawk. It's one of the best electric guitars for jazz at this price point, too. The Dot looks fine, sounds great and plays great. To our minds, that's value for money indeed.
Read our full Epiphone ES-335 Dot review
5. Squier Classic Vibe '60s Jazzmaster
Take a trip in Squier's time machine
Specifications
Price: $399/£339
Body: Poplar
Neck: Maple
Scale: 25.5"
Fingerboard: Laurel
Frets: 21, Narrow Tall
Pickups: 2x Fender Designed Alnico Single-Coils
Controls: Lead Volume, Lead Tone, 3-way toggle, Rhythm circuit
Hardware: 6 saddle Vintage-Style bridge with non-locking floating Vibrato
Left-Handed: Yes
Finish: Olympic White, Daphne Blue, 3-Colour Sunburst, Sonic Blue
Reasons to buy
+Great value for money+Solid build+Looks great
Reasons to avoid
-No jumbo frets
We've seen a bit of a Jazzmaster revival over the last few years, with anyone from Alex Turner of Arctic Monkeys to Jim Root of Slipknot playing one.
The Fender formula of a 25.5" scale length and single coil pickups is one that's as old as the hills, but the offset design still feels modern over 60 years later.
The '60s Classic Vibe has an Indian Laurel fretboard adorned with era-appropriate Narrow Tall frets, which provide a slightly more old-school playing surface - a throwback to the early days of these iconic guitars - and the Fender-designed pickups offer up plenty of guts when needed. This Jazzmaster is a real swiss-army knife guitar, suitable for any age or ability.
6. Ibanez RG450DX
The best cheap electric guitars for speed players
Specifications
Price: $399/£399
Body: Mahogany
Neck: Maple
Scale: 25.5"
Fingerboard: Jatoba
Fret: 24
Pickups: 2 x Quantum humbucker, 1 x Quantum single coil
Controls: Volume, tone, 5-way selector
Hardware: DL Tremolo bridge, locking nut
Left-handed: Yes
Finish: Starlight Blue
Reasons to buy
+Glorious neck+Loads of tones+Quality build
Reasons to avoid
-Not much
For many players, acquiring an Ibanez RG is a real rite of passage. This iconic range of super-strat shredders has been played by some of the biggest names in rock and metal over the years, and that appeal shows no sign of abating. The combination of super-thin neck and high-output humbuckers, in a lightweight body, makes for a guitar series that gives precise, technical styles of playing the perfect platform to shine.
The Ibanez RG450DX occupies that middle ground between entry-level and intermediate, and would make a superb workhorse or 'step up the ladder' for many players. The famous wafer-thin Wizard neck invites speedy legato licks, while there's a surprising amount of versatility from the pickups. Sure, it's a homage to a bygone era in metal, but it's a darned good looking one at that.
7. LTD EC-256
The best cheap electric guitar for rock and metal
Specifications
Price: $449/£444/€490
Body: Mahogany
Neck: Mahogany
Scale: 24.75"
Fingerboard: Roasted Jatoba
Frets: 21
Pickups: ESP-designed humbucker x 2
Controls: 2 x volume, 1 x tone, 3-way selector
Hardware: Tune-o-matic bridge
Left-handed: Yes
Finish: See-thru Purple Sunburst, Cobalt Blue, Snow White, Black Satin, Vintage Natural
Reasons to buy
+Comfortable neck+Coil-tapping+Great sustain
Reasons to avoid
-Gloss finish is a fingerprint magnet
While the obvious choice for a Les Paul shape in this list would have been an Epiphone, we would veer more towards the superb LTD EC-256, particularly for rock and metal players. You get a slim-profile mahogany body and set neck, which deliver great sustain, and the ESP-designed humbuckers will cover a lot of ground tonally.
What we liked about the EC-256 was the blank canvas it offers keen modders. As a base onto which you can add your own pickups, and tinker with other enhancements, the EC-256 is ready for whatever you can throw at it. We did have some slight reservations about the glossy finish, particularly on the neck, but that could be down to personal preference. Overall, there's a lot to like about the LTD.
Read the full LTD EC-256 review
Image 1 of 4
Image 2 of 4
Image 3 of 4
Image 4 of 4
8. Squier Bullet Mustang HH
One of the best cheap electric guitars for new players on a tight budget
Specifications
Price: $149/£120/€127
Body: Basswood
Neck: Maple
Scale: 24"
Fingerboard: Laurel
Frets: 22
Pickups: 2x high-output humbuckers
Controls: Volume, tone, 3-way selector
Hardware: Modern hardtail bridge, standard tuners
Left-handed: No
Finish: Imperial Blue, Black
Reasons to buy
+Lightweight body+Comfortable neck and fingerboard
Reasons to avoid
-Short scale not won't suit big hands
This affordable signature model for Iron Maiden guitarist Adrian Smith is an exemplary classic metal guitar for the money. It features a Jackson slim D profile neck with immaculately finished frets, while the oiled maple neck a joy to motor around on. Allied to the surprisingly good build quality, this imparts a premium feel to the SDX.
Tonally, the body might not quite enjoy the snap and sparkle of Smith's alder-bodied American original, but basswood is a great tonewood anyway, particularly once you're piling on the gain. The bridge humbucker is plenty powerful, with just enough detail to prevent it sliding into the woolly morass suffered by many lower-end units, and the single coils give you more than a sniff of Strat flavour, making the SDX a versatile guitar indeed considering its heavy metal association.
The Floyd Rose Special bridge also does a solid job of keeping you in tune, no matter how crazy you get. A versatile guitar capable of covering many bases, and perfect for nailing your favourite Maiden tunes? What more could you need, bar the white high tops and tight strides?
Read the full Squier Bullet Mustang HH review
Image 1 of 5
Image 2 of 5
Image 3 of 5
Image 4 of 5
Image 5 of 5
9. Gretsch G5220 Electromatic Jet BT Single-Cut
The best cheap electric guitar for old-school solidbody tones
Specifications
Price: $449/£432/€466
Body: Chambered mahogany body with laminated-maple top
Neck: Mahogany
Scale: 24.6"
Fingerboard: Black walnut
Frets: 22
Pickups: 2x Black Top Broad'Tron humbuckers
Controls: Neck volume, bridge volume, tone, master volume, 3-way pickup selector
Hardware: Anchored Adjusto-Matic bridge, V-stoptail tailpiece
Left-handed: Yes
Finish: Black, Dark Cherry Metallic, Casino Gold
Reasons to buy
+Fantastic, responsive pickups+Incredible value+Classic look
Reasons to avoid
-Control layout is a tad awkward
This is a mahogany single-cut that offers a genuine alternative to the Les Paul approach without trying to ape it. It's packing two Broad'Tron pickups - a humbucker-sized Filter'Tron-style (PAF warmth and single-coil brightness). If you wrinkle your nose at some of the darker character in humbucker-loaded single-cuts, these could be a surprising treat.
The responsiveness of the Broad'Trons here yields impressive harmonic detail when we test it with both tube amp drive and a Tube Screamer - for expressive, sustaining violin-esque lead work it's inspiring and touch-sensitive. But get into traditional AC/DC and even metal territory and eyebrows start raising; it sounds like something that can really chase a Les Paul in the fat-but-articulated stakes.
Gretsch has pulled a classic style into the present here with wider potential appeal, because the sheer versatility and finish quality for the money makes this the kind of deal that you'll always find space for in the house.
Read the full Gretsch G5220 Electromatic Jet BT Single-Cut review
Sours: https://www.musicradar.com/news/best-cheap-electric-guitars-under-dollarpound500
Electric guitars used cheap
Used Guitars
If you're looking for a deal on an electric or acoustic guitar, you should absolutely buy used. Used instruments offer fantastic value, whether you're after a vintage Fender classic, a modern Ibanez shredder, a Martin acoustic, or anything in between. And with most guitar listings on Reverb, you can send the seller an offer in an effort to land an even better deal on top of the built-in savings you're already getting with any pre-owned instrument.
There's a lot more than just the obvious financial motivations that make used guitars worthwhile and, in many cases, even preferable to their brand-new counterparts. When buying used, you'll find a much wider selection than what's on the shelves at a big box store, for example, encompassing decades' worth of guitar industry output.
And while the average used guitar will certainly have a few more dings and scratches than a factory-fresh instrument, that's part of the appeal. The intangible broken-in quality of a guitar that has some miles on it, the history that exudes from its well-worn wood and strings—it all mixes together to give used guitars that unmistakable magic that makes them the first choice for most musicians in the know.
Sours: https://reverb.com/gear/used-guitars
10 Tips For Buying Second Hand Guitars - How to Spot Fakes \u0026 Bad Deals
The best electric guitars to buy in 2021: 10 best budget guitars under $300
Despite many preconceptions, there are still plenty of gems to be found among electric guitars under the $300 bracket. While they may have imperfections in their build and tend to possess less than spectacular pickups, they're far from bad guitars. Many of these affordable models are great for beginners or are perfect for modifying and experimenting with new configurations and constructions.
In picking the 10 guitars on this list, we focused on a single factor: value. In other words, how well do their build quality, electronics and specs stack up to their price tags of under $300? Pretty well, it turns out…
The best budget electric guitars under $300 at a glance:
Epiphone Les Paul SL
Yamaha Pacifica 012
Squier Affinity Series Jazzmaster
Squier Affinity Telecaster
Ibanez GRG121DX-WNF Gio RGone
Epiphone Les Paul Special VE
Squier Bullet Mustang HH
Jackson JS22 Dinky
Cort X100
Harley Benton SC-550 II
Epiphone Les Paul SL
+ Lightweight body
+ Slim, fast-playing neck
– Tricky to intonate
The Les Paul SL doesn't come with any of the bells, let alone whistles, that many other budget models have on offer. Rather, it focuses its finite resources on delivering two of the most important aspects in music: sound and simplicity.
A favourite among punk rockers, the Asia-made Les Paul SL is purpose built for thrashing around with power chords and simplistic lead lines. That comes from the 14-inch-radius rosewood fretboard as opposed to the more popular 12-inch radius on most Les Pauls, a chunky 1960s SlimTaper D neck profile, lightweight poplar body, and two brash ceramic single coils.
The bridge Epiphone 700SCT pickup is overwound, and has a sharp bite and snarl. Meanwhile, the neck 650SCR offers more clarity, with a rounded tone that's still unkempt at the edges. Both single coils can get a little noisy with a distortion pedal cranked up, but if you're playing rock or punk, it should be noisy.
And you can't ignore the Les Paul SL's nostalgic aesthetics. It's available in six super cool finishes – we're partial to the drop-dead gorgeous Turquoise – and the unique pickguard on each model, reminiscent of that seen on a Melody Maker, is another head-turner.
Price: $139/£129
Build: Bolt-on Mahogany neck, light poplar body,
Hardware: Chrome-finished Grover Rotomatics, wraparound stop-bar tailpiece
Electronics: Two Epiphone single-coil pickups, master volume, master tone
Scale Length: 24.75" / 629mm
Yamaha Pacifica 012
+ Classic looks
+ Versatile electronics
– Relatively flat fingerboard radius
The chances are you came across a Yamaha Pacifica as a young rockstar in waiting. Yamaha's tried to give a taste of everything a beginner could possibly want or need, with the Pacifica Series PAC012DLX HSS Deluxe. So if you're not too sure what your groove is yet, here's a great place to discover it.
Similar to a model made by another popular guitar manufacturer but with a thinner waist, sharper horns and deeper cutaways for easier access to the upper registers, the PAC012DLX is a more modern take on Fender's trailblazer. Tone snobs may scoff at the agathis – rather than a traditional Strat-style's alder – used in the body, but when the guitar on offer retails for under $200, you can easily look past the soft and cheaper tonewood.
The HSS pickup configuration, along with a five-way switch, provides a wide enough tonal palette that you won't need to upgrade until you're entirely certain of what you're looking for. The single coils are bright and clear, while the bridge humbucker has a solid crunch when played through distortion. As usual, though, you can expect the same drawbacks with all budget pickups.
The other specs on this model lean towards the more modern end of the spectrum, too. A 13.75-inch-radius rosewood fretboard, a narrow and shallow maple neck, and the aforementioned deep cutaways make playing fast a breeze. A chrome tremolo bridge and master volume and tone controls round up the specs on this great value-for-money guitar.
Price: $209/£199
Build: Bolt-on maple neck, agathis body, sonokeling rosewood fretboard with 13.75" radius
Hardware: Vintage-style vibrato unit, Sperzel tuners
Electronics: Single coils in neck and middle, humbucker in bridge, five-way switch, master volume and tone
Scale Length: 25.5" / 648 mm
Squier Affinity Series Jazzmaster
+ Jazzmaster single coils for an affordable take on the classic sound
+ Great upgrade platform
– No full-size offset vibrato
In 2021 Squier overhauled its Affinity range, with the Affinity Jazzmaster receiving some of the biggest changes. Previously, the guitar had two humbuckers and a hardtail bridge. This version is still available at a number of dealers, and is a great deal for those looking for an affordable (if non-traditional) offset.
But the announcement of the 2021 Affinity Jazzmaster was great news for anyone looking for an entry point into more traditionally-spec'd offset instruments, thanks to the addition of the vibrato and two Fender-voiced Jazzmaster single coils. Jazzmaster single coils have a unique character like no other pickup – their colourful cleans and out-there interaction with fuzz and drive help you really stand out from the crowd.
While the vibrato is a Stratocaster-style vibrato, this might be a benefit rather than a hindrance for some. The full offset vibrato is notorious for how much esoteric setup work it can need, especially at the more affordable end of things. For a beginner, however, the plug-and-play nature of the Strat vibrato might be a much better way to get into the world of wobble.
Price: $279/£219
Build: Poplar body, bolt-on maple neck, 9.5" radius laurel fretboard
Electronics: Two Fender-voiced Jazzmaster single coils, with
Hardware: Stratocaster-style vibrato, vintage-style split-shaft tuners
Scale Length: 25.5" / 648mm
Squier Affinity Telecaster
+ Solid, dependable Telecaster performance
+ Humbucker-loaded Deluxe version also available
– Ceramic pickups can be a little bright
Less of a departure from previous years than the above Jazzmaster, the Affinity Telecaster serves up classic Telecaster stylings with not many sacrifices made for the sake of affordability.
One subtle change that has been introduced for this newer Affinity Telecaster is that the bridge is now string through. What does that mean? Well, previously, it was top-loading – the strings being fed through the thin metal backplate that the saddles screw into. While the tonal impact of this – as with every minor change to a guitar's specs – is debated, it leads to more downward tension on the saddles, meaning a more solid connection for vibrational transference. In other words, a string-through design is said to have a little more sustain.
One of the best things about the Squier affinity range is Leo Fender's approach to the Ship Of Theseus problem. Investing in an affordable Telecaster like this can save you even more money in the long run, if you don't mind fitting an aftermarket neck, bridge, saddles or pickups. Luckily, thanks to the modular nature of Fender instruments, doing so should be a breeze – and is a great way to learn a little about taking care of your instrument.
Price: $229.99/£219
Build: Poplar body, bolt-on maple neck, 9.5" radius laurel fretboard
Electronics: Two Squier ceramic single coils
Hardware: String-through hardtail Telecaster bridge, vintage-style split-shaft tuners
Scale Length: 25.5" / 648mm
Ibanez GRG121DX-WNF Gio RG
+ Aggressive yet minimalist aesthetic
+ Incredibly slim and fast neck
– No vibrato might deter those looking for a shredding guitar
Ibanez is no stranger to the sleek S-type, and while the GRG121DX-WNF Gio RG isn't the brand's most affordable take on the format, it strikes a balance between accessibility and performance. Divebomb-ready this guitar is not, as there's a hardtail bridge, but for those looking for stability throughout a performance that's no bad thing.
The hardtail also means that experimenting with alternate tunings becomes a lot easier, as does the 25.5-inch scale length. The two ceramic humbuckers give off a lot of attack thanks to their relatively bright character, and Ibanez's Wizard neck profile is slim and comfortable – great for any genre, unless you have a strong preference for a chunkier neck.
While the guitar clearly is geared towards rock and metal, it's not ridiculously pointy – and the walnut finish retains a little class to its look, so if you've got a jazz gig in the afternoon and a power metal gig in the evening, you won't look out of place on either stage.
Price: $199.99/£179
Build: Poplar body, bolt-on maple neck with 15.75" radius, contoured heel
Electronics: Two black-covered passive Ibanez humbuckers
Hardware: Ibanez hardtail bridge, black tuners
Scale Length: 25.5" / 648mm
Epiphone Les Paul Special VE
+ An ergonomic lightweight
+ Full-sounding humbuckers
– Single volume and tone control for both pickups
Here's the closest competitor to the Squier Bullet Mustang HH. Besides costing the same, the Epiphone Les Paul Special VE is also a dual-humbucking guitar geared towards heavier genres but with several vintage-inspired finishes (the "VE" stands for "Vintage Edition") and certain specs fit for an aspiring rock and roller.
Never mind the flat top, poplar body, simplified circuitry and bolt-on okoume neck – the Les Paul Special VE may not possess the high-end features of its Gibson brethren, but it remains, dollar for dollar, one of the better rock guitars out there. And that's really thanks to its pickups.
This guitar uses an Epiphone 650R Humbucker in the neck and an Epiphone 700T Humbucker in the bridge. Both sport open-coil designs and are hot as hell. They're perfect for unleashing loud, chunky power chords à la Nirvana, Green Day and other beginner staples with little more than your practice amp's dirt channel.
Pickups aside, the Les Paul Special VE has a pancake flat 14-inch-radius rosewood fretboard and a 60s SlimTaper D-shaped neck whose satin finish most beginners will find smooth and welcoming to use.
Price: $179/£149
Build: Poplar body, bolt-on mahogany neck with blackwood Tek fingerboard and 14" radius
Hardware: Two-piece Tune-O-Matic bridge
Electronics: Two Epiphone humbuckers
Scale Length: 24.75" / 629mm
Squier Bullet Mustang HH
+ Short scale, great for beginners
+ Hardtail bridge to add some stability that might be lost with a short scale
– Flat 12-inch radius fingerboard might not be for everyone
Don't think of the Squier Bullet Mustang HH as a cheaper alternative to a Mustang – it's a beast of its own. A beast that will put you a mere $150 out of pocket. For that price you'll get a solid, if not barebones, offset guitar that's best employed for brasher types of rock such as grunge, punk and indie rock.
It might not seem like a 'real' Mustang, it isn't as versatile, the hardware components aren't great… But for a project guitar under $300, something to noodle around with, or if you're just aching for a Mustang, this Squier is exactly what you need.
Everything on the Indonesia-made guitar simply works, and works well. Featuring a basswood body, one-piece satin-finished maple neck with a C-shaped profile, a flat 12-inch fretboard radius, and two hot humbuckers that sound as fat and creamy as budget pickups can get. Even when played clean, they're coaxing you into hitting that distortion pedal.
Price: $189.99/£119
Build: Basswood body, bolt-on maple neck and laurel fingerboard, 12" radius
Electronics: Two Squier Humbuckers
Hardware: Hardtail top-loading bridge, Squier modern-style tuners
Scale Length: 24" / 610mm
Jackson JS22 Dinky
+ Comfortable arch top
+ 24 frets and a vibrato, perfect for solos
– Some might want more versatile electronics
If you aren't already playing metal, the Jackson JS22 Dinky will do its best to change that. This guitar represents all the things upon which the brand has staked its claim to fame: metal- and rock-ready performance axes with fast necks and bold humbuckers.
This Super Strat model's minimal looks belie its bevy of features that you won't typically find on a guitar under $300.
The biggest of these is the compound radius fretboard: it goes from 12 inches at the top, all the way down to an extremely flat 16 inches nearer the body. Which means it's as comfortable to hold down chords as it is to shred at a hundred miles an hour on the upper frets. The 24 extra jumbo frets here lend even more shred cred to the Dinky.
The two Jackson High-output Humbucking ceramic pickups are exactly that: They're loud, work beautifully with distortion, and deliver full, rich tones with long sustain. But as with many similar guitars in this price range, don't expect amazing clean tones.
In terms of aesthetics, the Dinky doesn't disappoint. Its arched top, pearloid sharkfin inlays and all-black hardware make the guitar stand out from the pack, while bindings on the neck give it that high-end glamour.
Price: $199.99/£189
Build: Basswood body, bolt-on maple neck, Amaranth fretboard with 12-16" radius
Hardware: Two-point vibrato, Jackson die-cast tuners
Electronics: Two Jackson humbuckers
Scale Length: 25.5" / 648mm
Cort X100
+ Sleek, open-pore finish
+ 24 frets with deep cutaway
– Aesthetics might be too aggressive for some
The Cort X100 is a perfect affordable guitar for the discerning shredder. Fitted with 24 frets, a contoured body, a hard maple neck and two powerful humbuckers, you'll be guaranteed comfort and power throughout even the most demanding tremolo-picked riffs. A a six-point vibrato can also lend some drama and expression to your solos.
An easy way to spot a metal-focused S-type is how aggressively its horns are designed, and here, there's a lot of aggression. While they're not as razor-sharp as some, they offer deep, contoured access to all 24 frets, and their substantial length balances out the body's design, preventing neck dive.
The guitar's finish notably punches far above the guitar's price bracket: a sleek, open-pore satin finish allows the grain character of the wood to peek through a little, making the instrument look and feel a little rawer. And if you're after a riff-ready axe, that's no bad thing.
Price: $250/£179
Build: Meranti body, bolt-on maple neck, Jatoba fretboard with 15.75" radius
Electronics: Two cort Powersound humbuckers
Hardware: Cort six-point vibrator, die-cast tuners
Scale Length: 25.5" / 648mm
Harley Benton SC-550 II
+ Comfortable neck join for this style of guitar
+ High-end looks for low-end price
– Hard to come by outside of Europe
The SC-550 II is one of the more premium Harley Benton guitars, but in the brand's affordable spirit it's still under $300. It features two alnico-V Tesla Humbuckers, along with many of the standard fittings of a dual-humbucker LP-type guitar. There's a mahogany body, which is weight relieved for comfort and topped with a piece of triple-A flamed maple. The neck is also mahogany, with a pau ferro fretboard and trapezoid inlays.
One of the coolest things about this guitar is the neck join. If you've ever played high up on the fretboard of an LP-style instrument, and you have smaller-than-average hands, you know the chunky neck join can occasionally get in the way of things. But here the join is angled dramatically down towards the lower cutaway for easier upper-fret access.
It's also worth noting that for UK and EU buyers, the SC-550 II is comparable in price to the other guitars on the list – US buyers may find that conversion rates and shipping mean it peeks over the price bracket, however, it's still a huge amount of guitar for the money.
Price: €279
Build: Mahogany body, set mahogany neck, flame maple top, pau ferro fretboard with 12" radius
Electronics: two Harley Benton Alnico-V humbuckers
Hardware: Vintage-style tuners, two-piece Tune-O-Matic-style hardtail bridge
Scale Length: 24.72" / 628mm
Sours: https://guitar.com/guides/buyers-guide/best-budget-electric-guitars-under-300/
Now discussing:
Here at Wildwood, we pride ourselves on stocking only instruments that inspire us and get us excited about making music, and we stick to that philosophy when it comes to curating our used inventory. Below, you'll find a wide selection of pre-owned guitars that captured our hearts with their killer tone and cool vibes. There are one-off custom instruments, dependable workhorses, collector-grade rarities, and classic standbys waiting to inspire you to tune up, plug in, and rock out, and many of them were originally sold by Wildwood. We try to source as many of our used instruments as possible from the Wildwood family, because we know our exceptional customers love and cherish their guitars. That way, we know our used inventory will meet our high standards for quality.
Because we stock some of the coolest guitars on the planet, members of the Wildwood family are always trading and consigning guitars with us so that they can snag the latest ax that they fell in love with. So, be sure to check this page regularly, because we update it constantly with fresh assortments of pre-owned treasures. We invite you to feast your eyes on our spectacular used guitars and find the one that speaks to you—just be sure to engage your drool shield before you start browsing!
Sours: https://wildwoodguitars.com/product-category/used/used-electric-guitars/
832
833
834
835
836